This post is also available in: Bulgarian
Finally, it's sunny outside! I slipped and fell 3 times for the last week when I was trying to get to the office, walking on ice, jumping over snow piles, and trying to sidestep the sidewalks with safety tapes around them, without being hit by a car. I really hope March will be more friendly to me. And Mondays are not that bad when I'm not working. Maybe it will be better if every working week has a three days weekend.
So in the melting snow, we decided to go out and shoot some photos for the blog. Perfect weather for wearing my new rain boots. The spring rains are yet to come, so a pair of such boots are a must-have and I decided to show you that they can be stylish too when they are in the right combination. I like combining them with a skirt or a dress.
I had a different outfit planned for the photos with these boots, but all the pieces are still in Bourgas, so I improvised. I chose a polka dot skirt, a ruffle sleeve sweatshirt, a fisherman cap and a silk scarf, and I think it worked, do you agree? The handbag is Ferragamo, I bought from a second-hand store and it's my favorite find. You will never guess how inexpensive it was. Do you want me to post the other look for the rainy spring days with the same boots?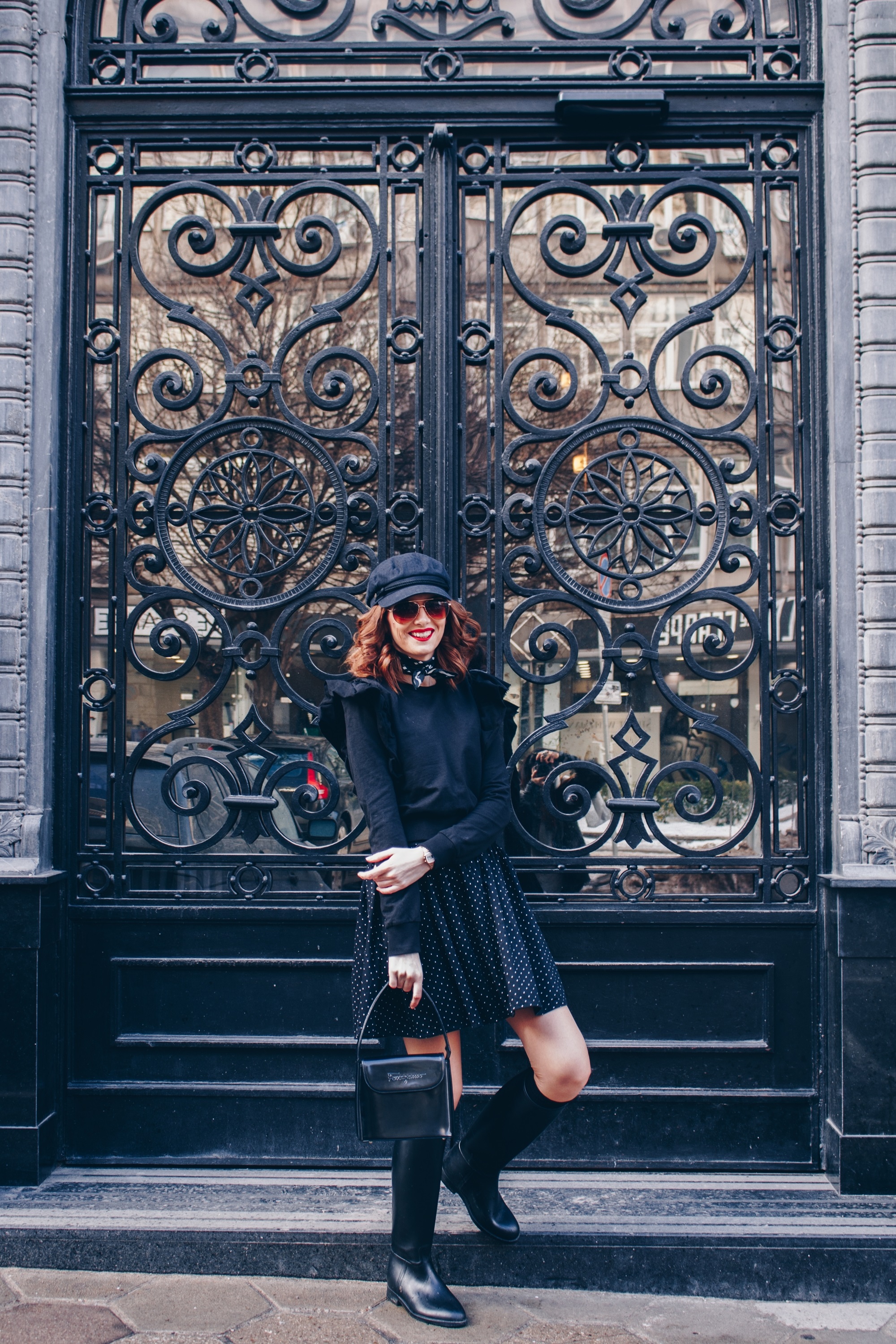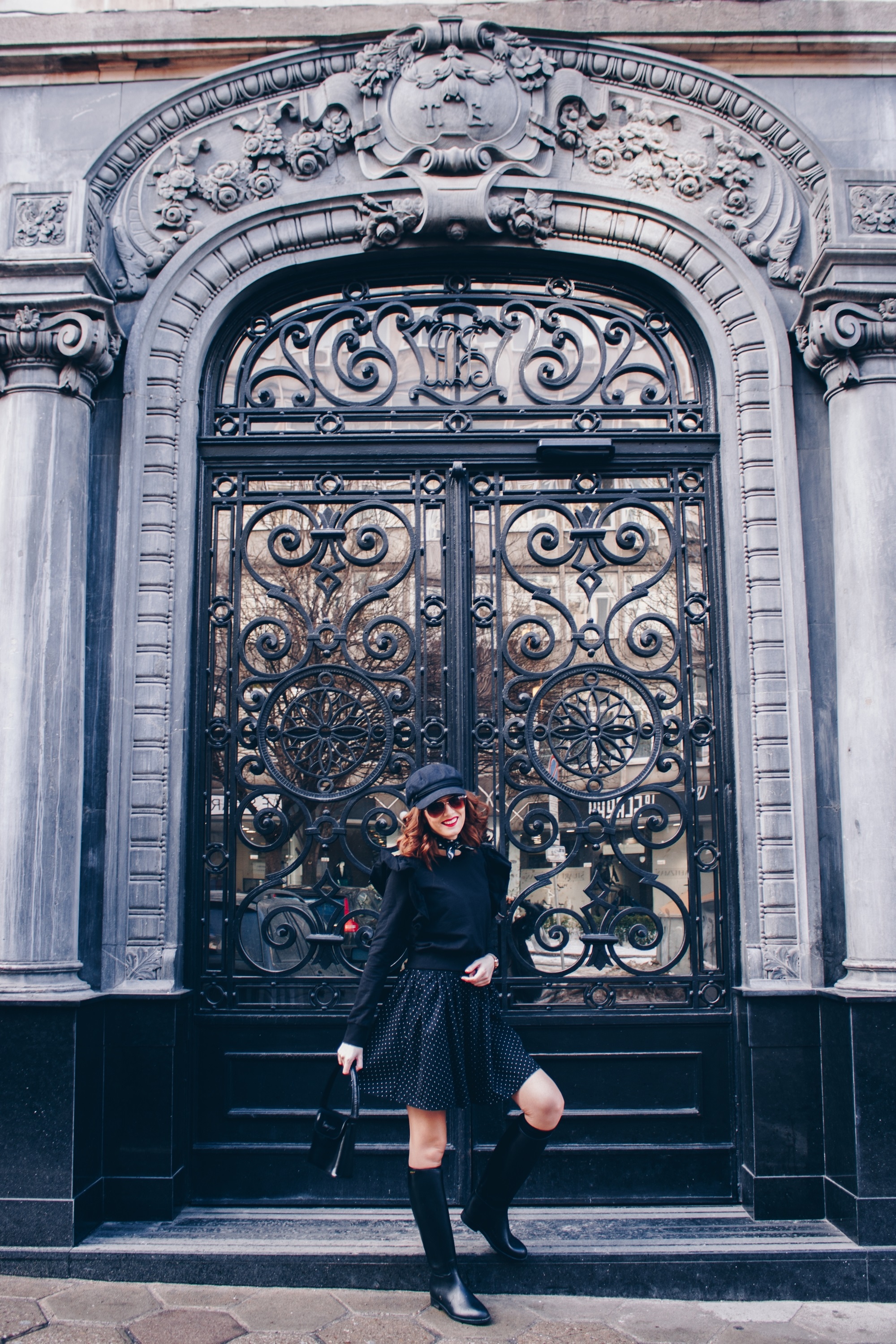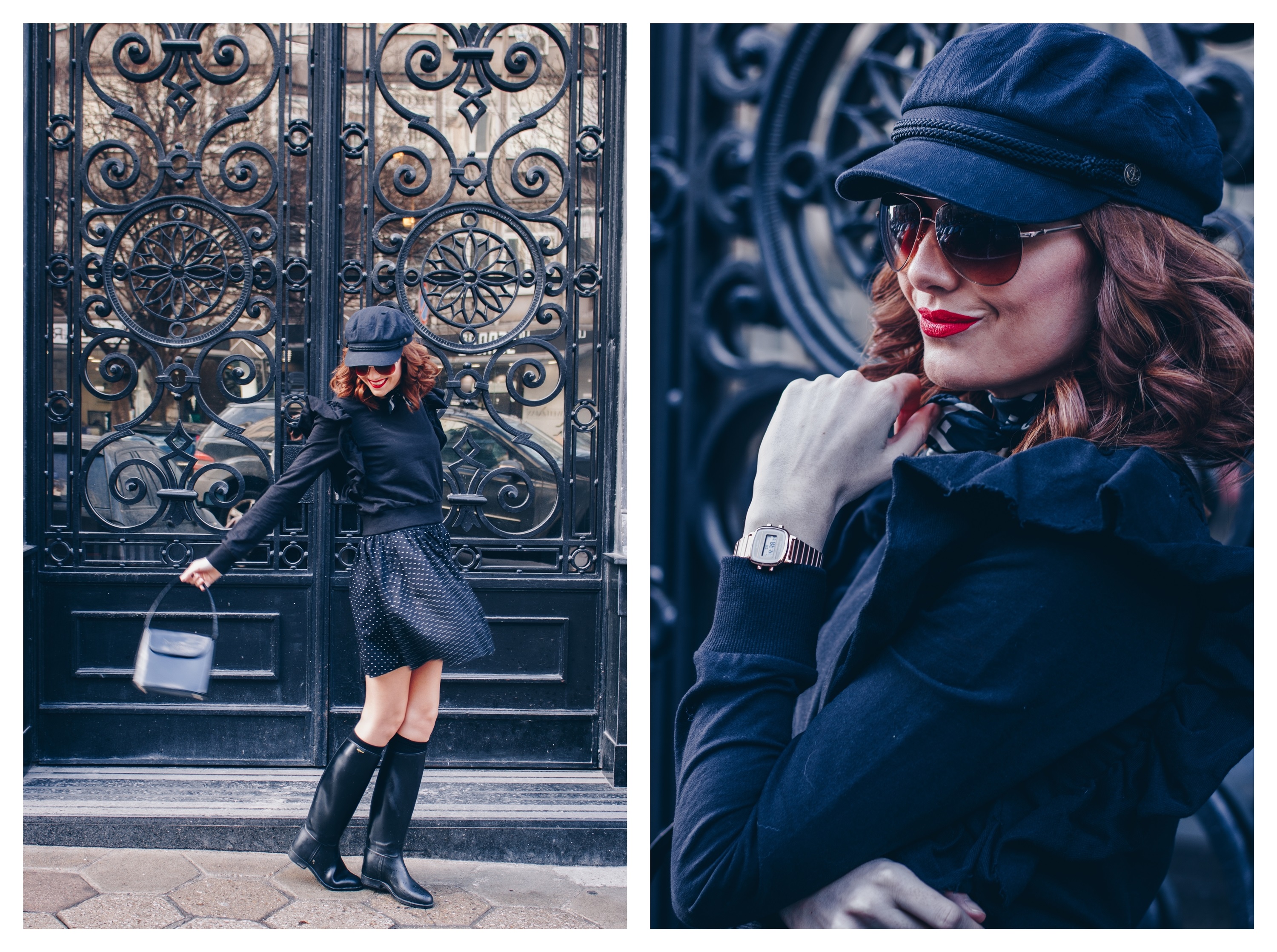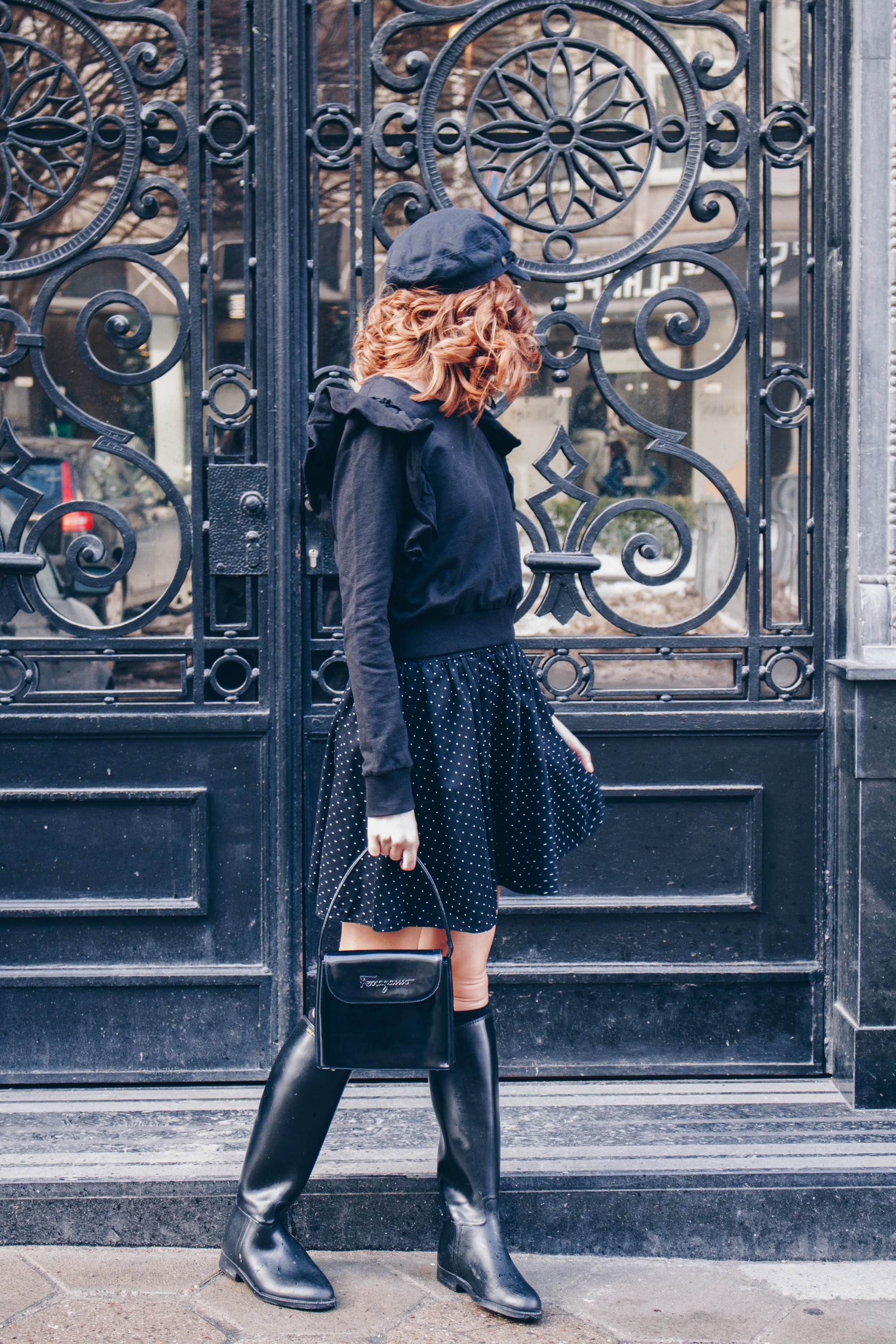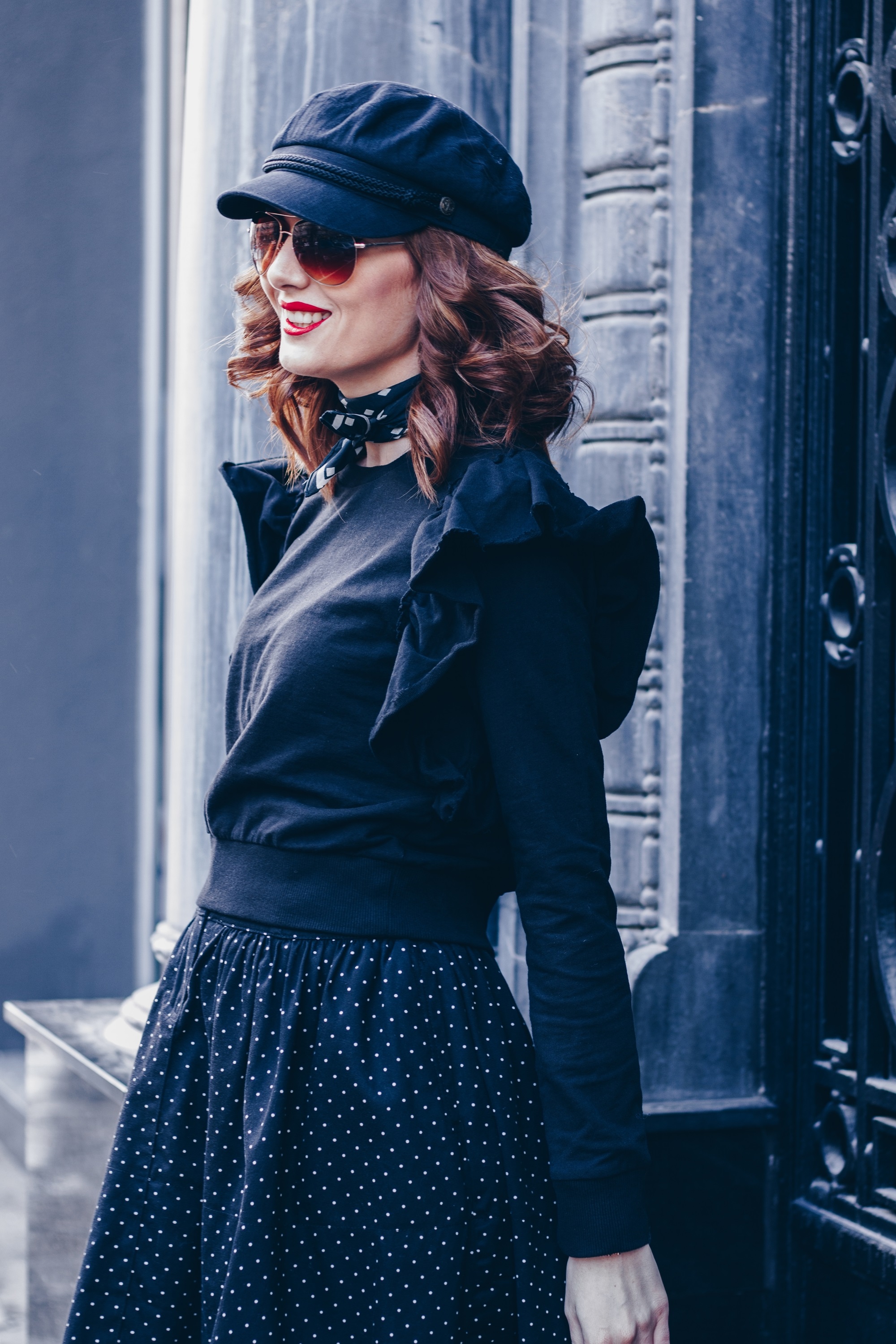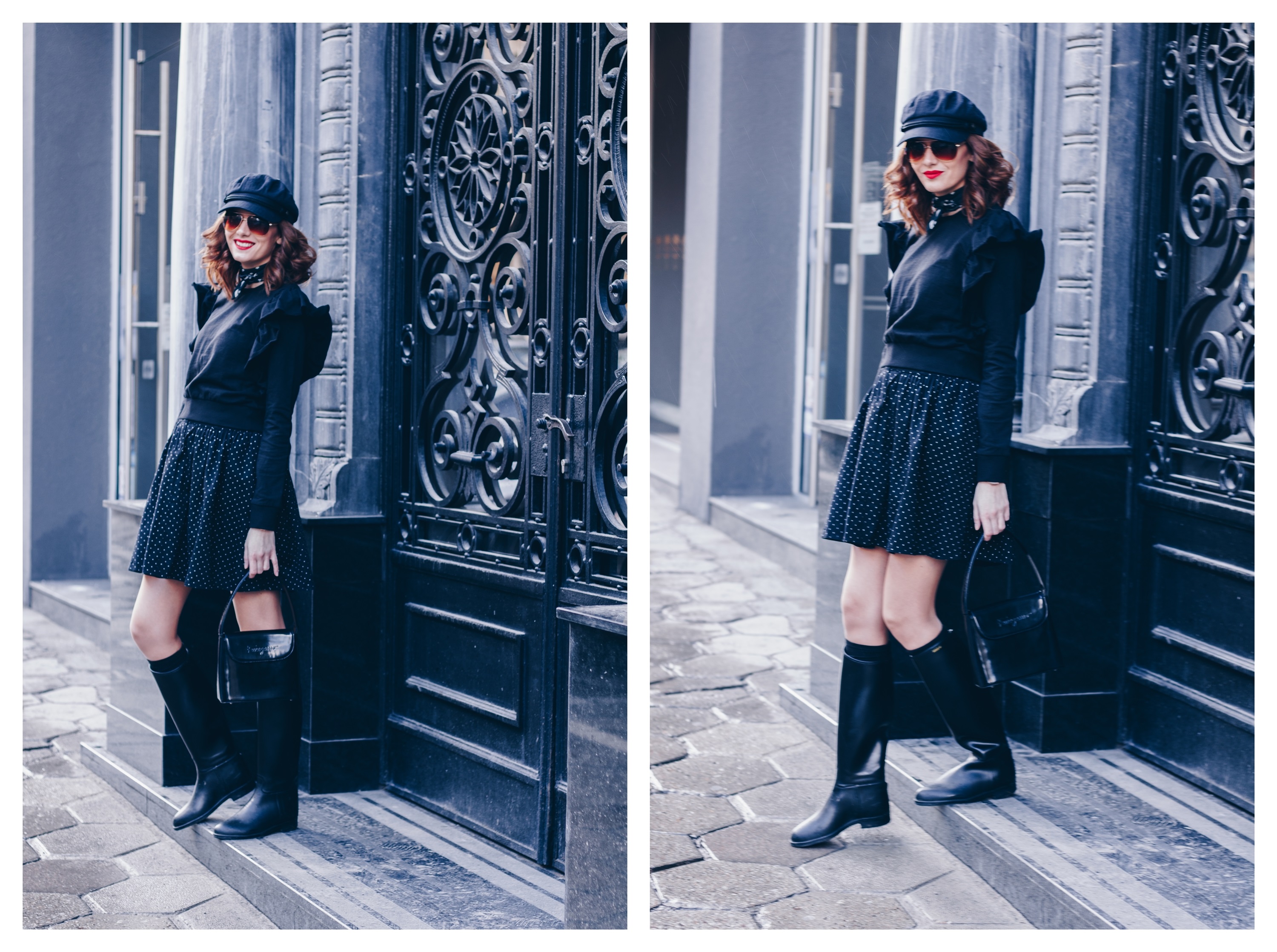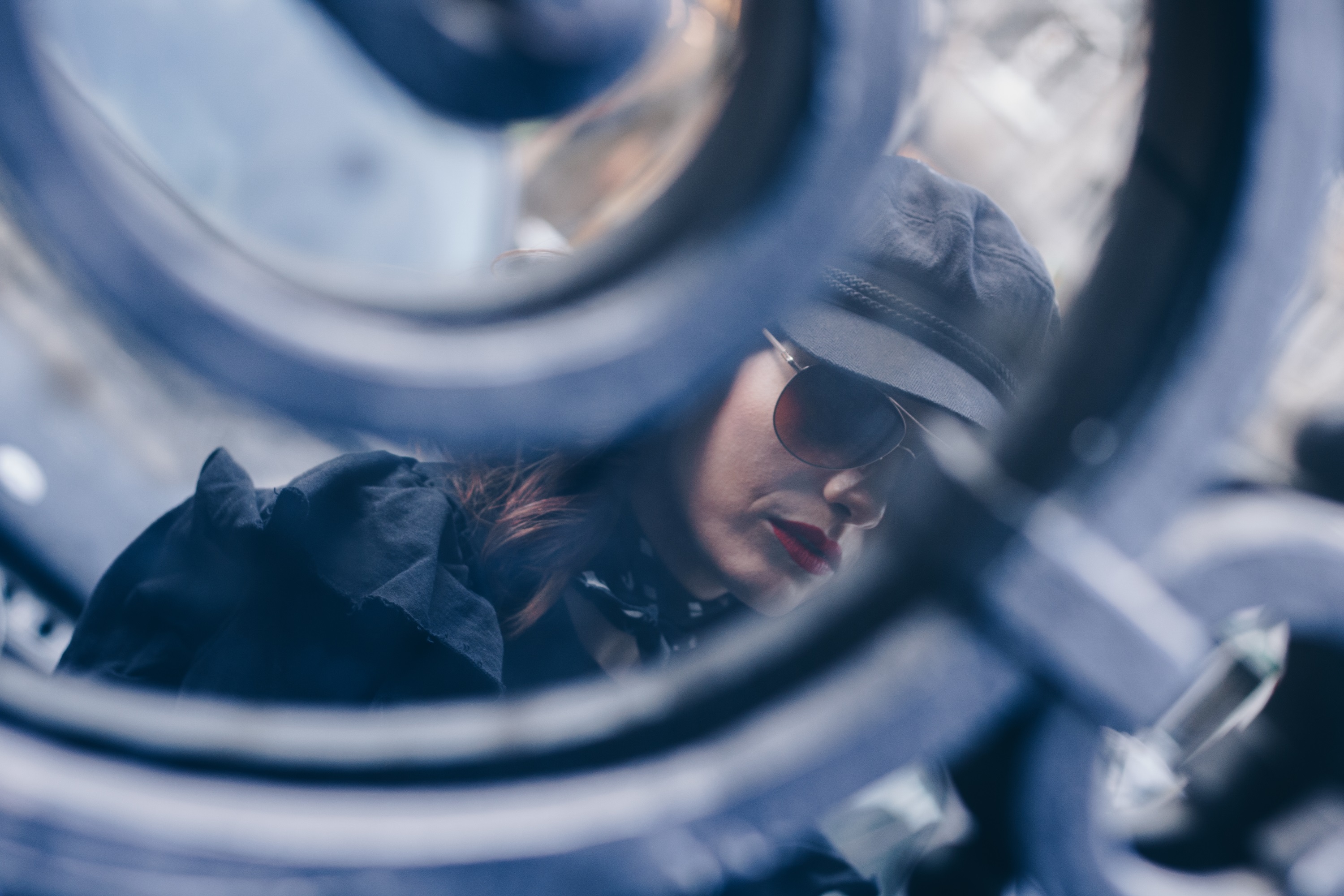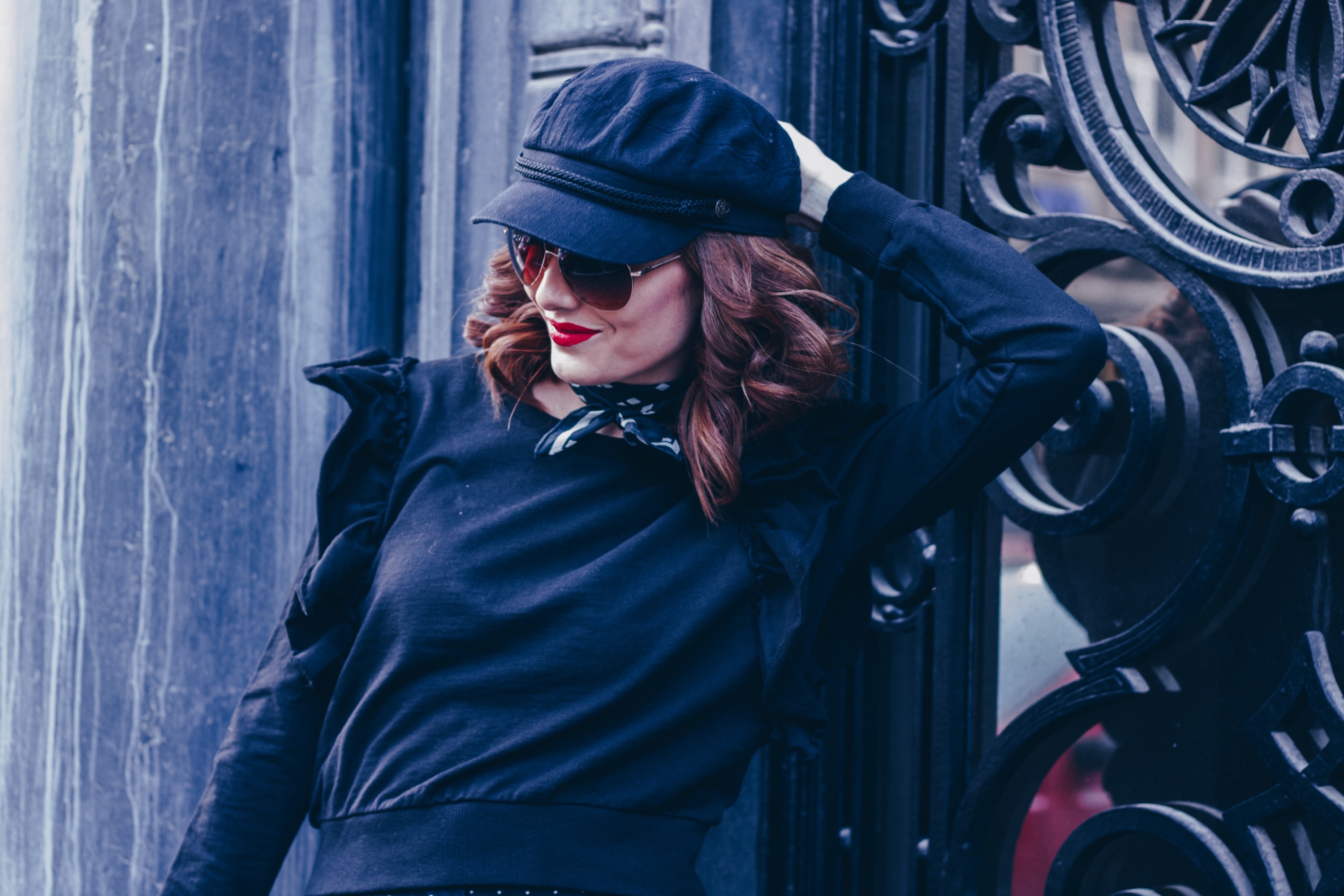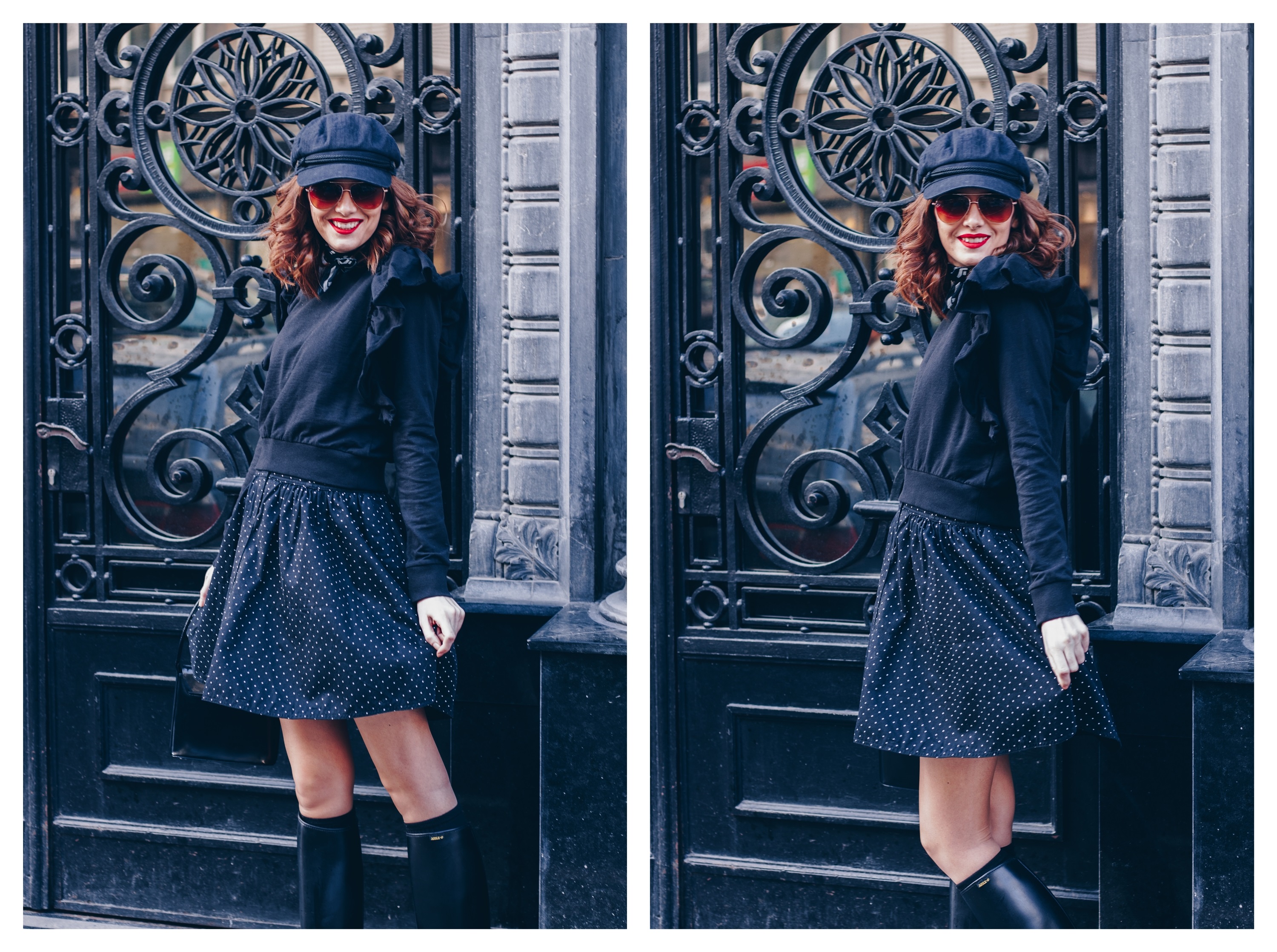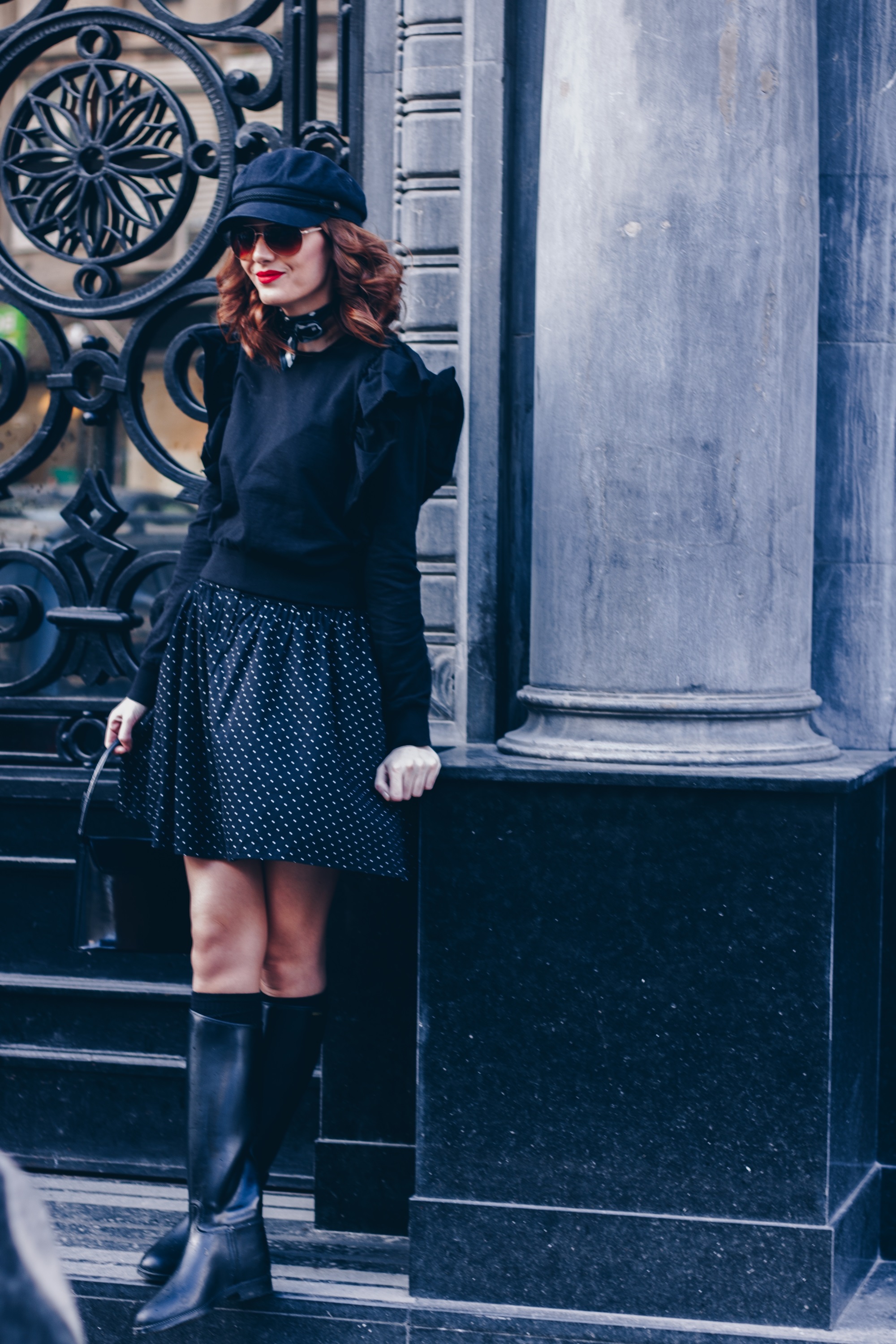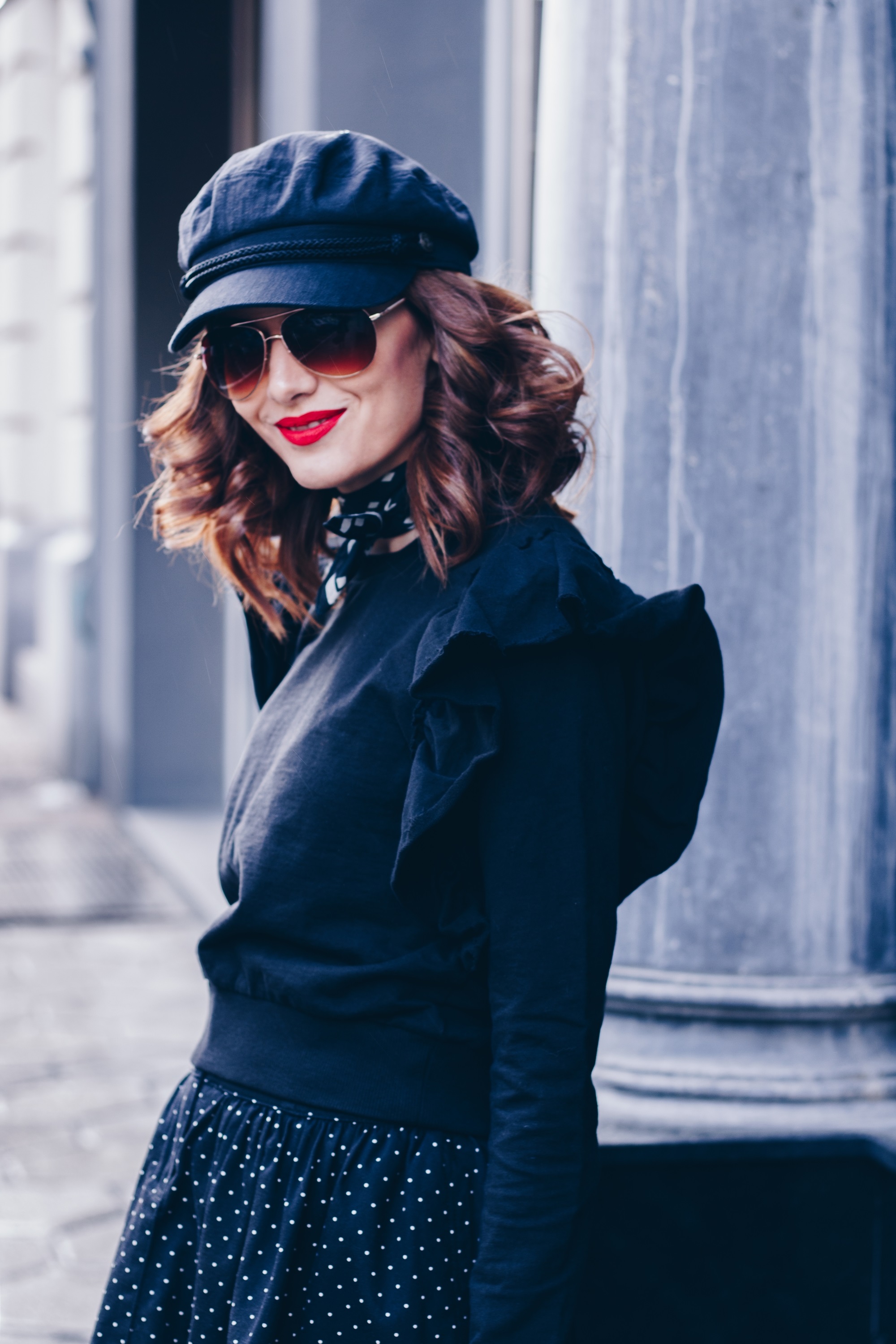 XOXO