This post is also available in: Bulgarian
Have you ever seen a garment and knew it was made to be in your wardrobe? It suits perfectly with your style, the color fits you, and the silhouette is ideal for your body shape. However, that item doesn't stand on a shop window but is worn by a casual stranger on the street. What will you do? Will you ask the stranger where you can buy the same piece of clothing or just pass by and hope you will be lucky enough to find the same item yourself? I am the second type because I am always too shy and anxious when I speak to strangers. Usually, then I start searching it in all possible online stores and in most cases, I don't find what I am looking for. But sometimes I have luck.
About a week ago, as I was traveling on the bus, I saw a girl with such a well-selected outfit, part of which was a great oversize shirt that I instantly fell in love with. In my mind, I immediately began to combine that shirt with what was available in my wardrobe, and I was sure – I had to own that item. 30 minutes later I had a meeting at the Plámenna Boutique showroom and I was browsing and trying clothes when I got into … the same shirt! Well, it wasn't quite the same, but I liked it even more because of the fresh color and cool buttons on the back.
The oversized shirt is a garment that, if not combined with the right accessories, looks weird. In order not to look like I stole it from my boyfriend's wardrobe (not that there is anything wrong with it), I combined it with stylish accessories and high-heeled boots which made me look more feminine. The huge necklaces are something that I have excluded from my wardrobe recently, but now I am coming back to this type of jewelry. The necklace and the beret are also from Plámenna Boutique and were a wonderful addition to the overall look. In the last few years, the French beret was and still is my favorite accessory and the main reason I am waiting for autumn. Only in a month, I will go to beret's home country for the first time and I am very excited.
I would love if you share in the comments more ideas on how to combine an oversized shirt.
Outfit – Shirt: Plámenna Boutique; Beret: Plámenna Boutique; Bag: vintage, similar here and here, Boots: Zara, old collection, similar here and here.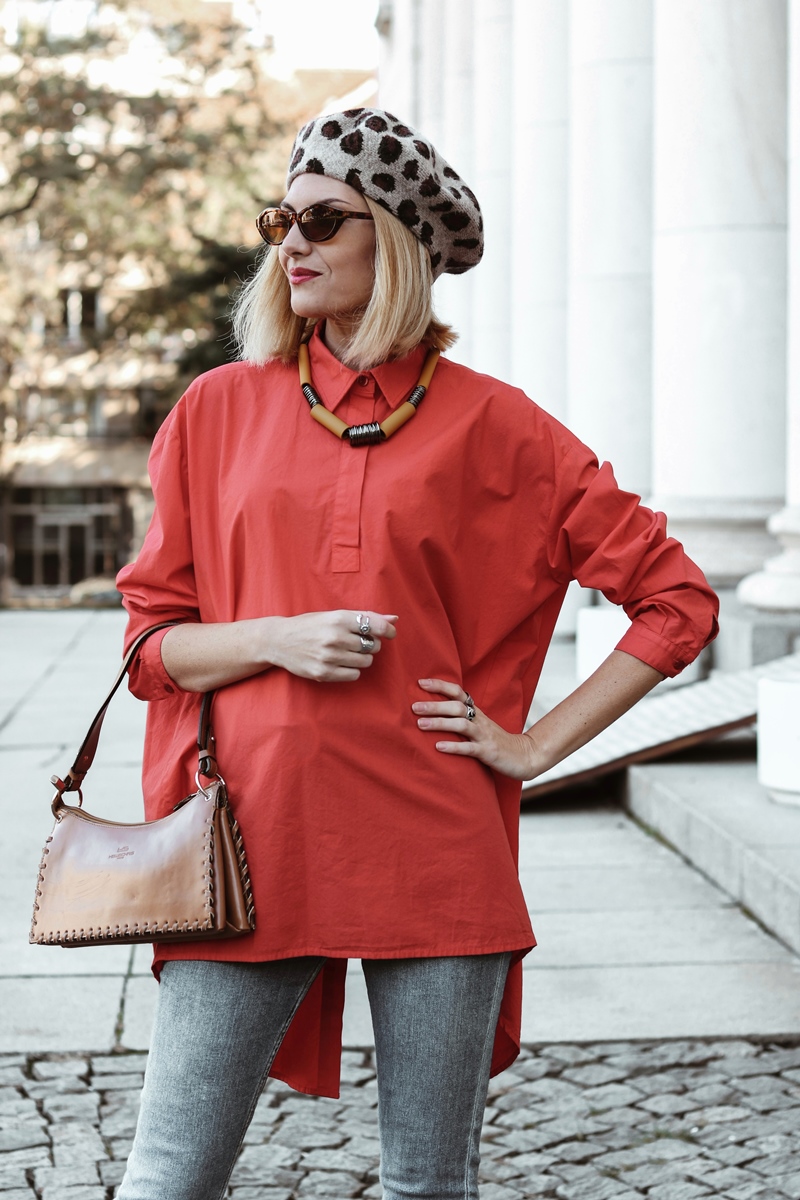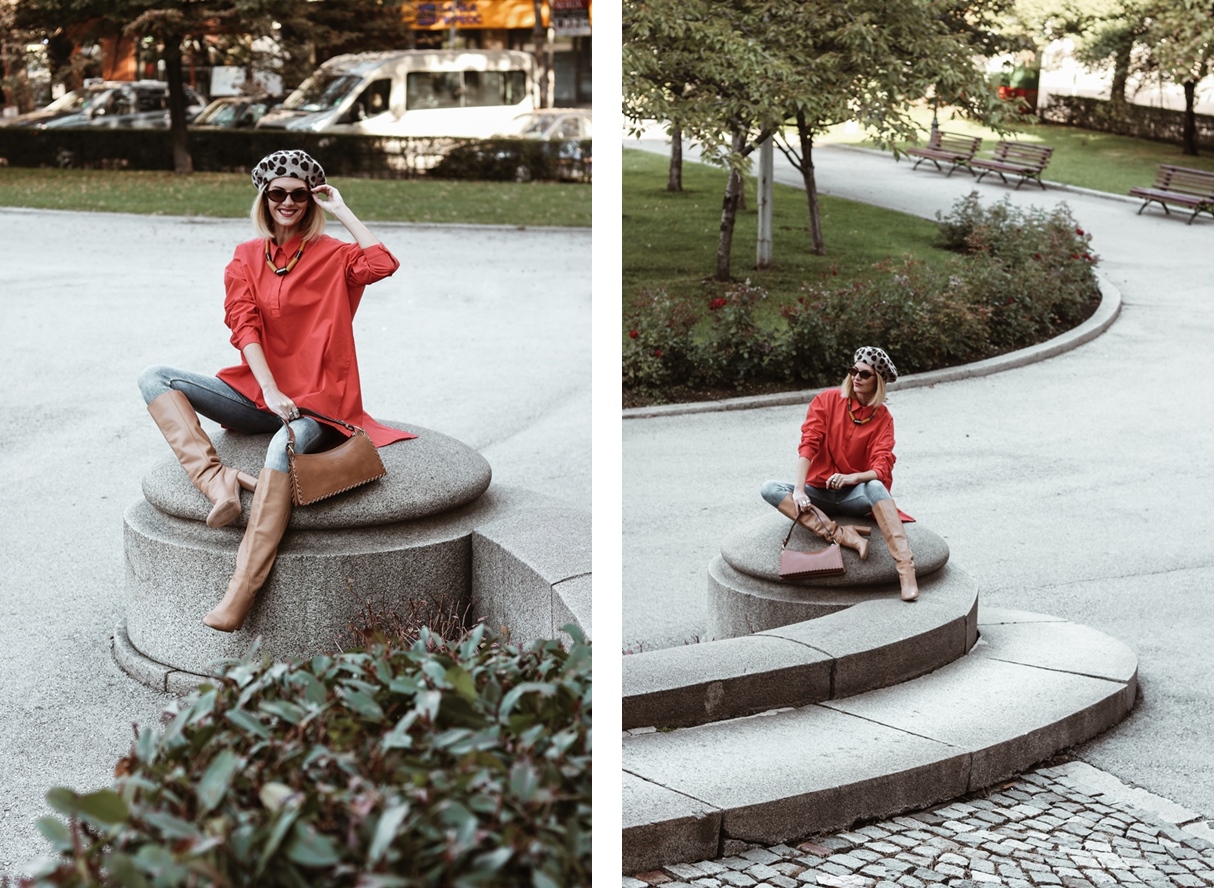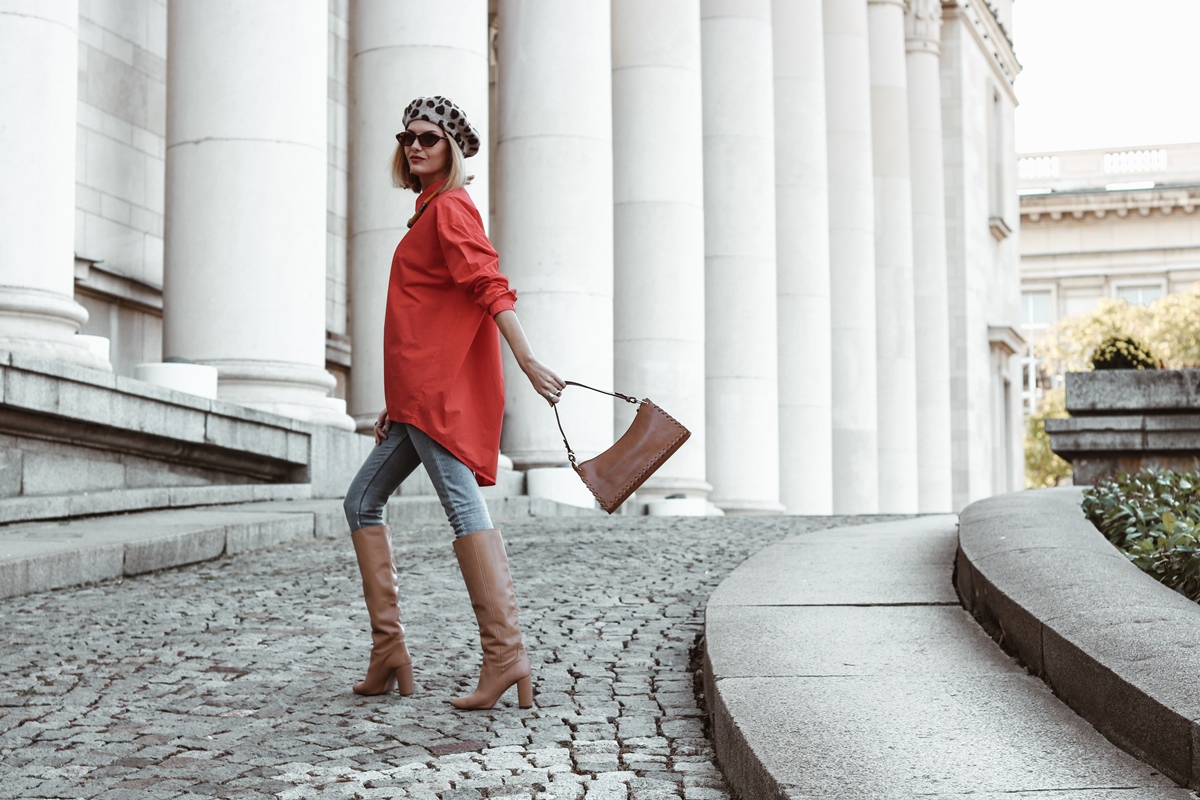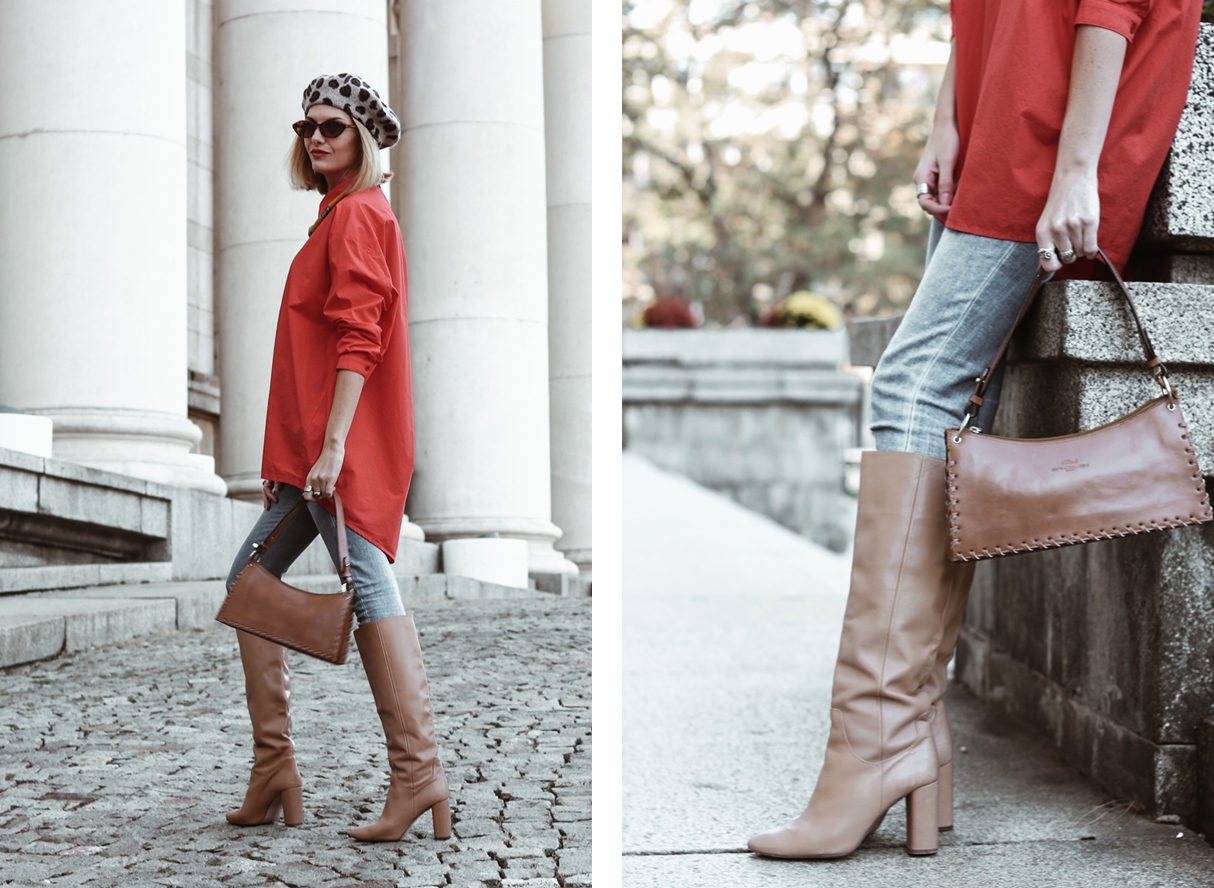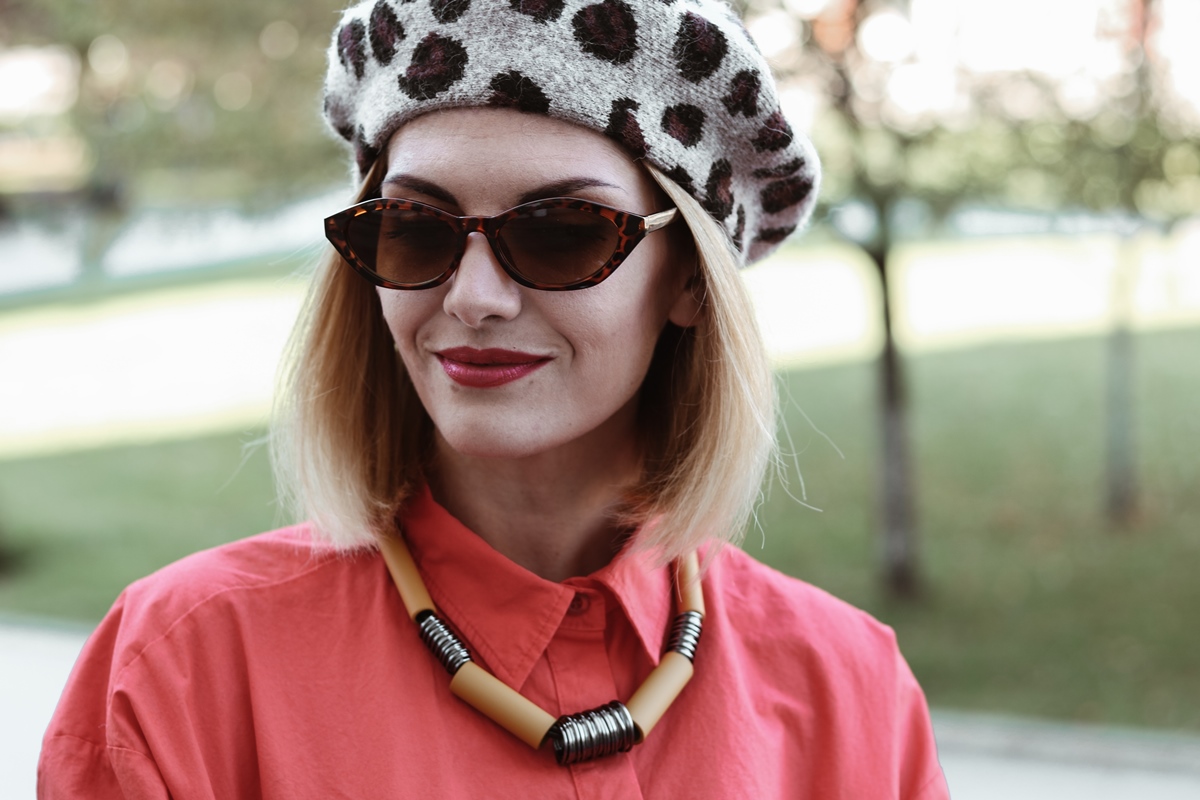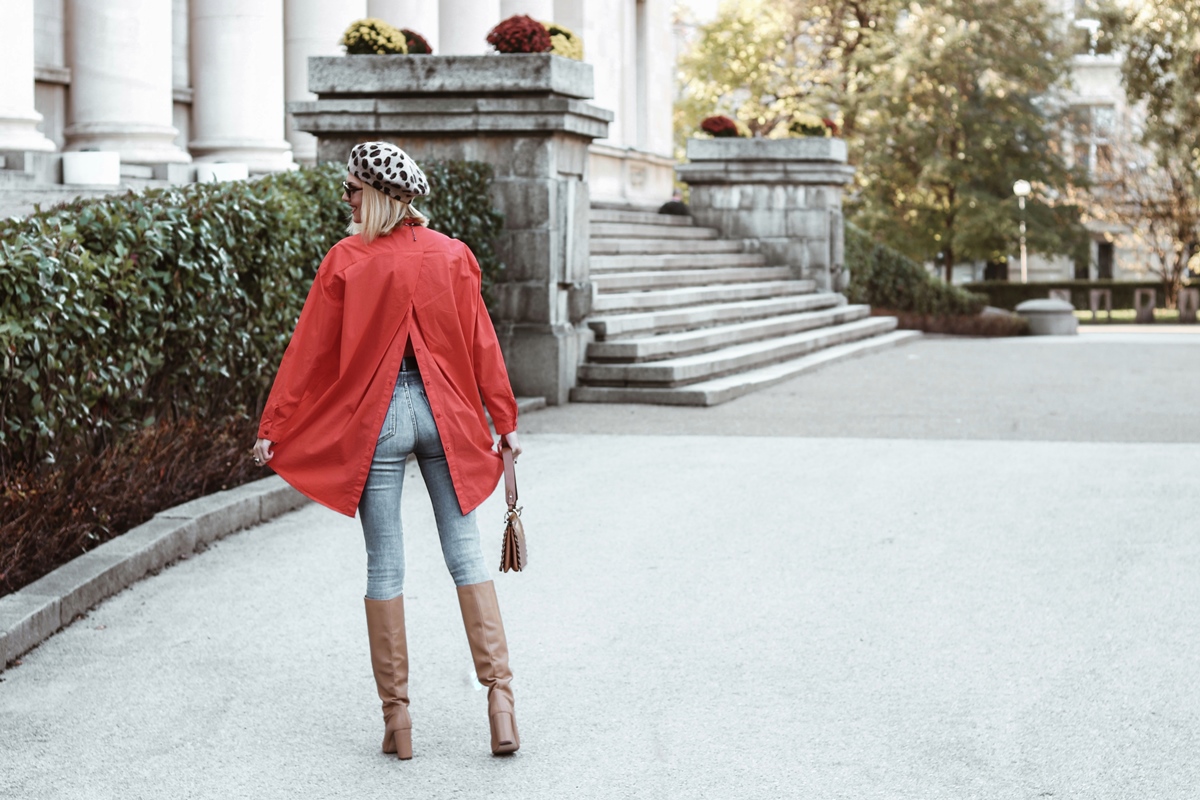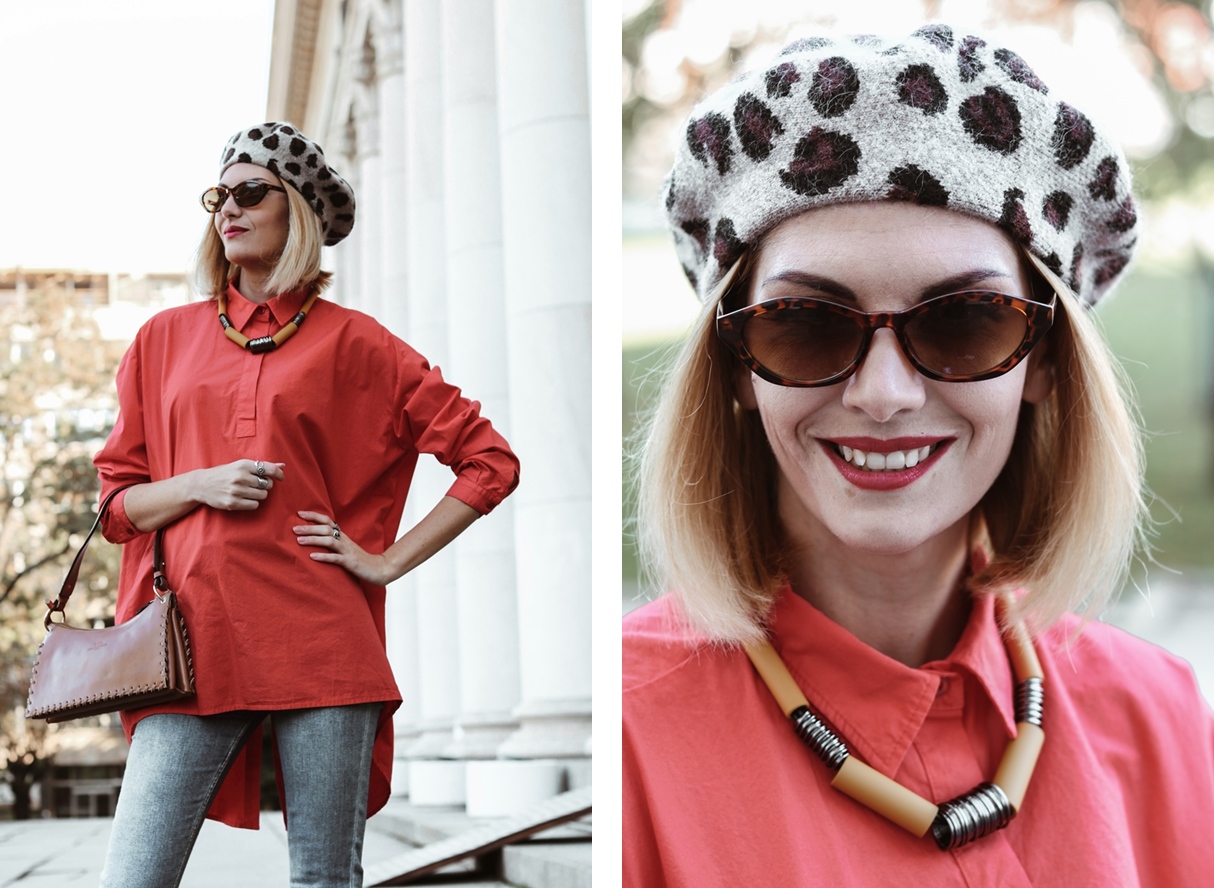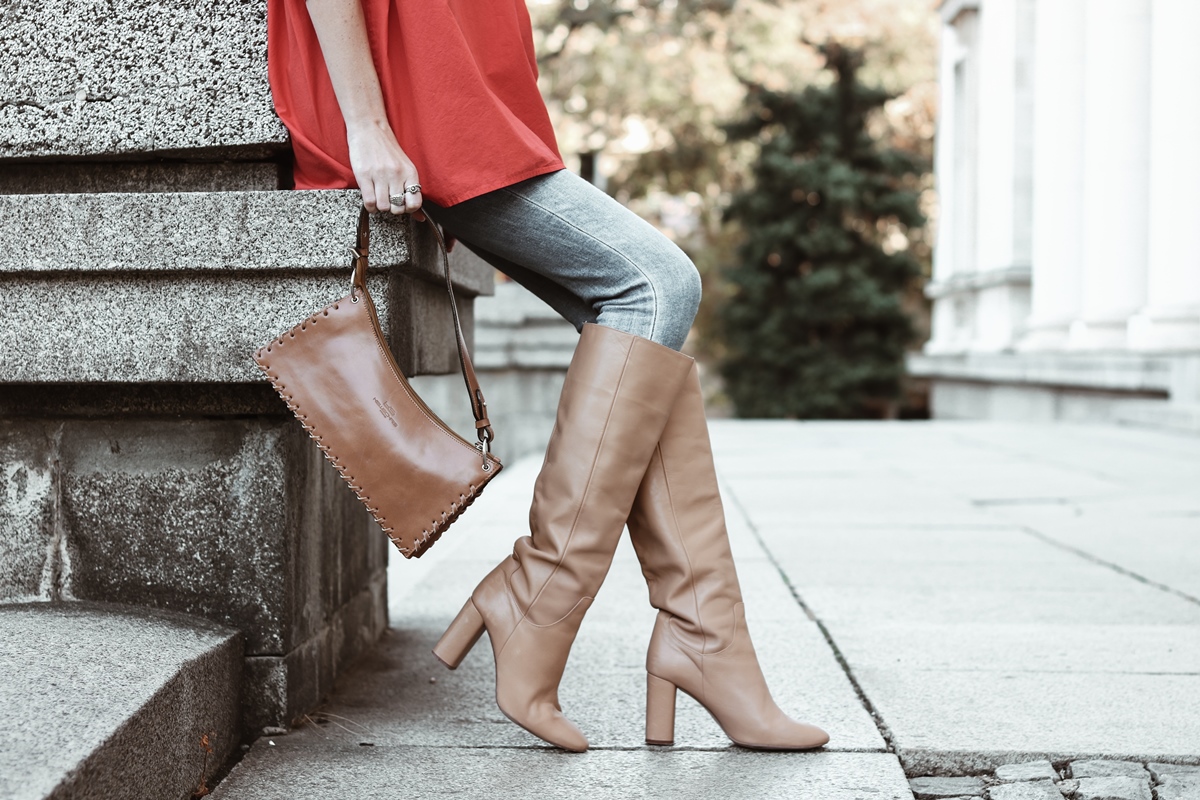 * The post is in partnership with Plámenna Fashion Boutique. All opinions are mine