This post is also available in: Bulgarian
I didn't post anything on the blog since Christmas, so I must probably wish you Happy New Year. Or maybe not?
Winter is not my favorite season. Everything is dark and gray and picking out an outfit can be a challenge. I am thankful for the oversized sweaters and warm scarves that save me in cold January days. And why not add some brightness to the boring winter clothing? In the last few weeks, I've been wearing this pink scarf almost every day, I think I'm just in love with the color.
I was told that when I wear pink, I can be mistaken for a good girl. I was thinking that I am actually good, but maybe people think I am not. Well, wear your pink clothes, be good girls, and spring will come very soon with tulips and new colorful dresses in the closet.
I am wearing H&M hat and scarf, Zara jeans, second-hand sweater, and the boots are a birthday gift from le boyfriend (I was dreaming for pink Timberland boots).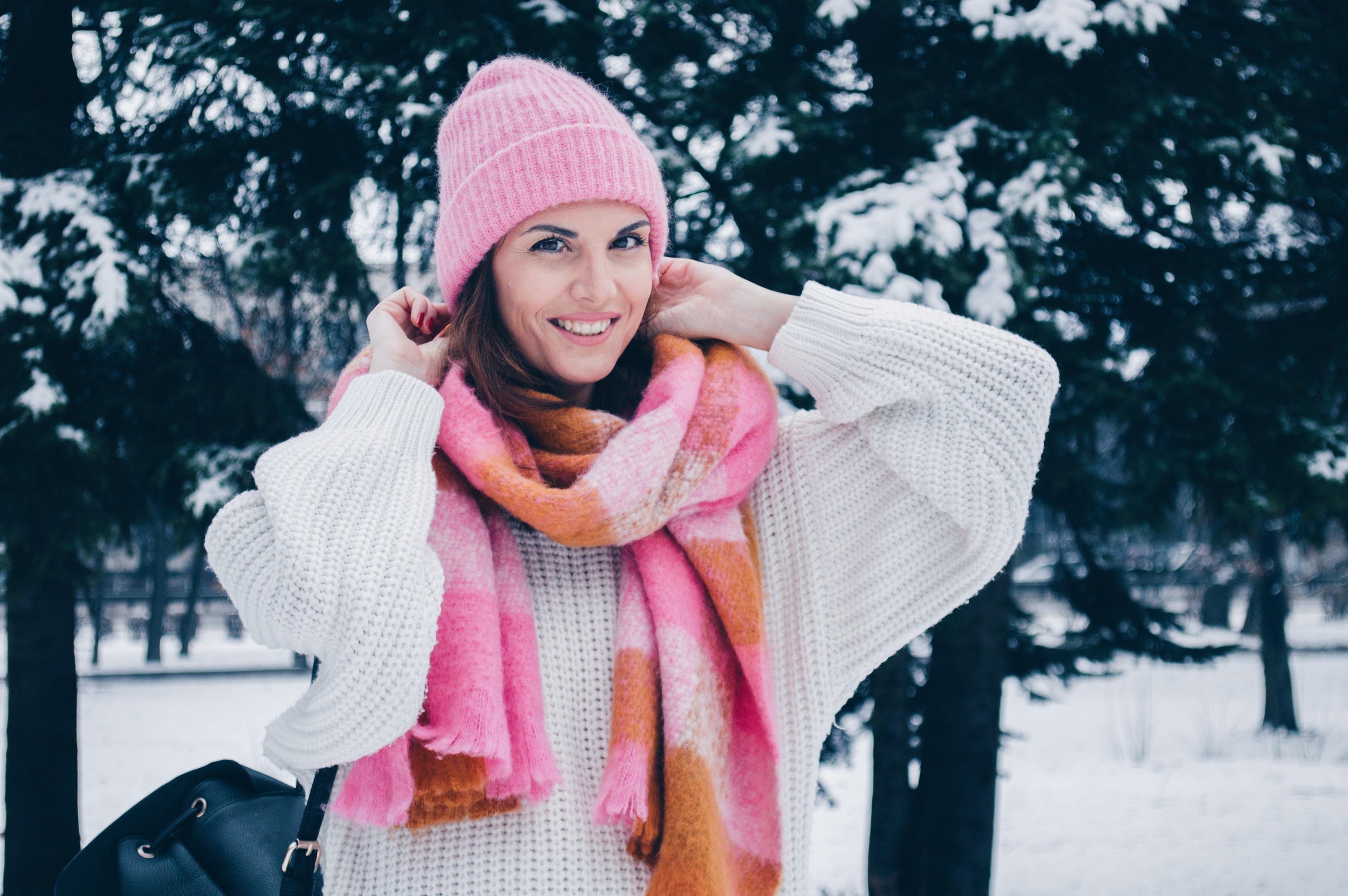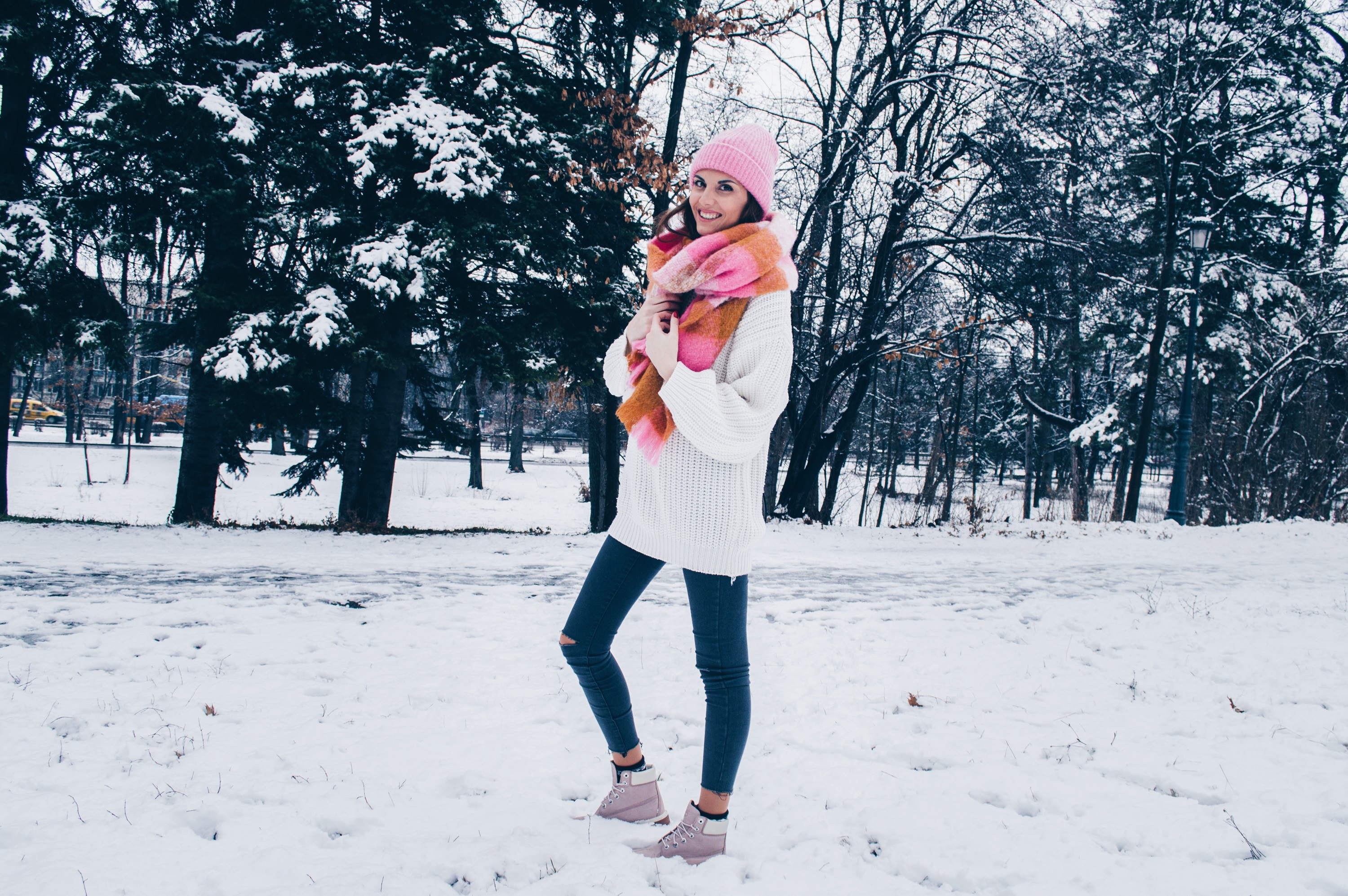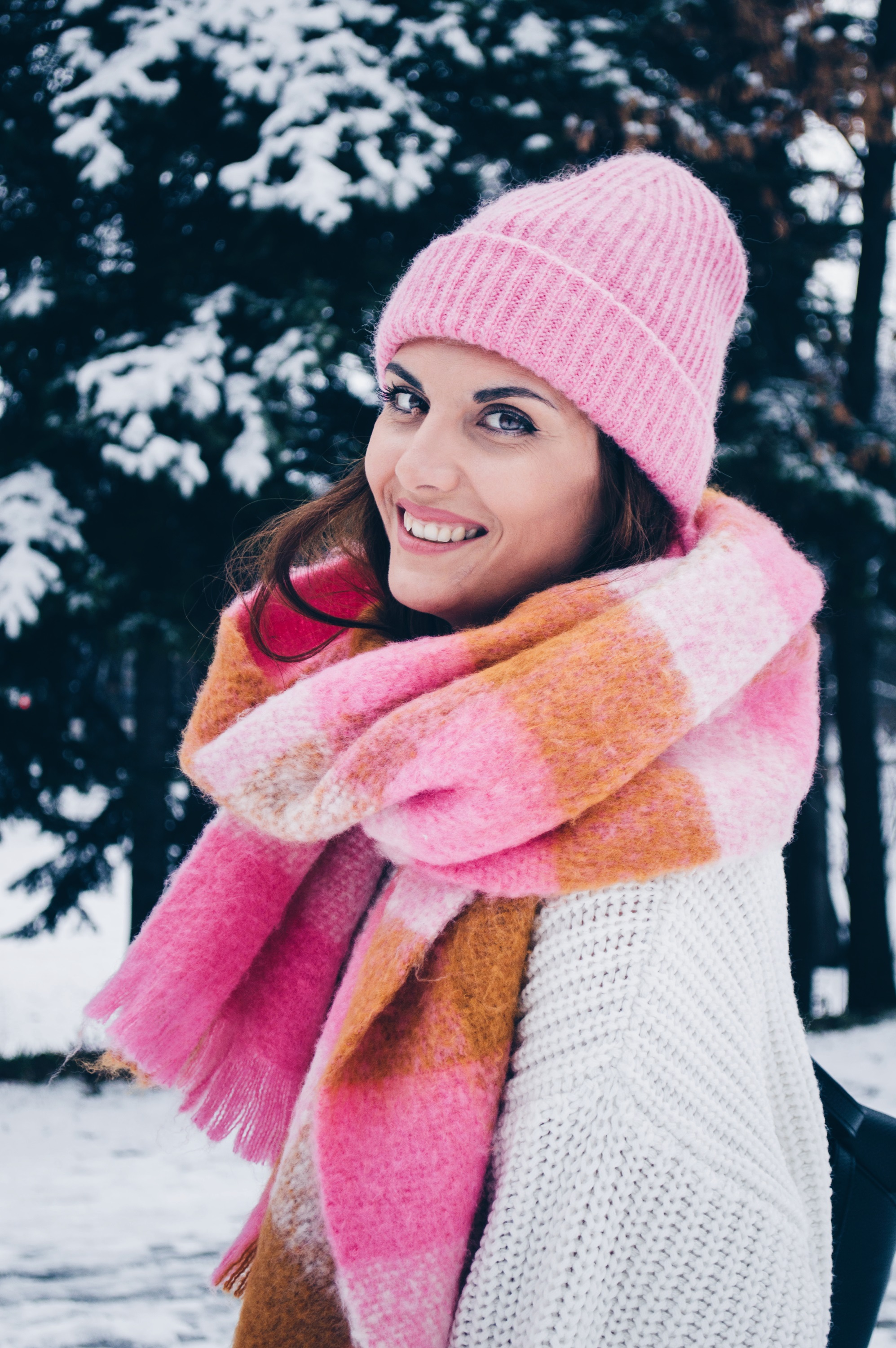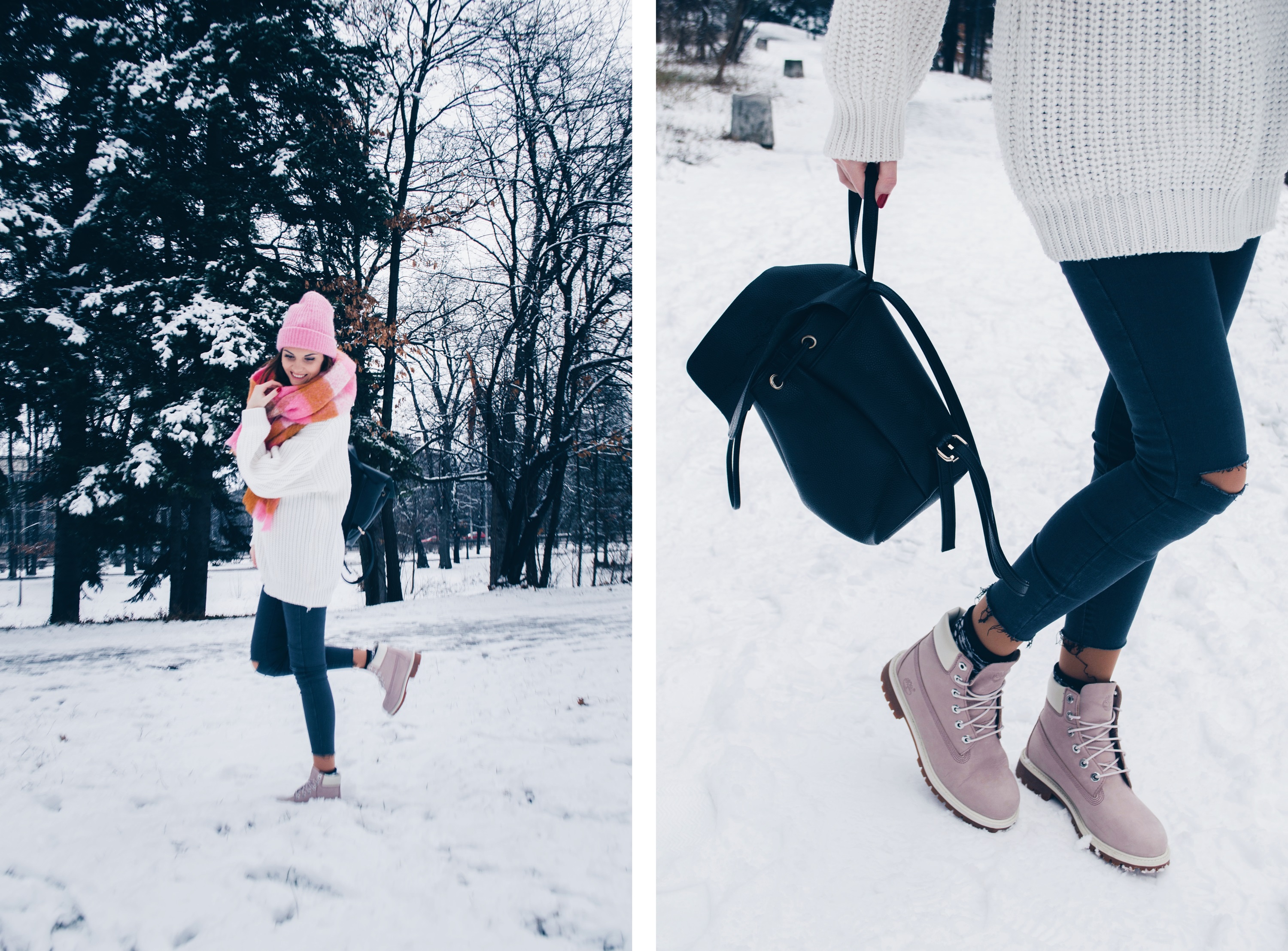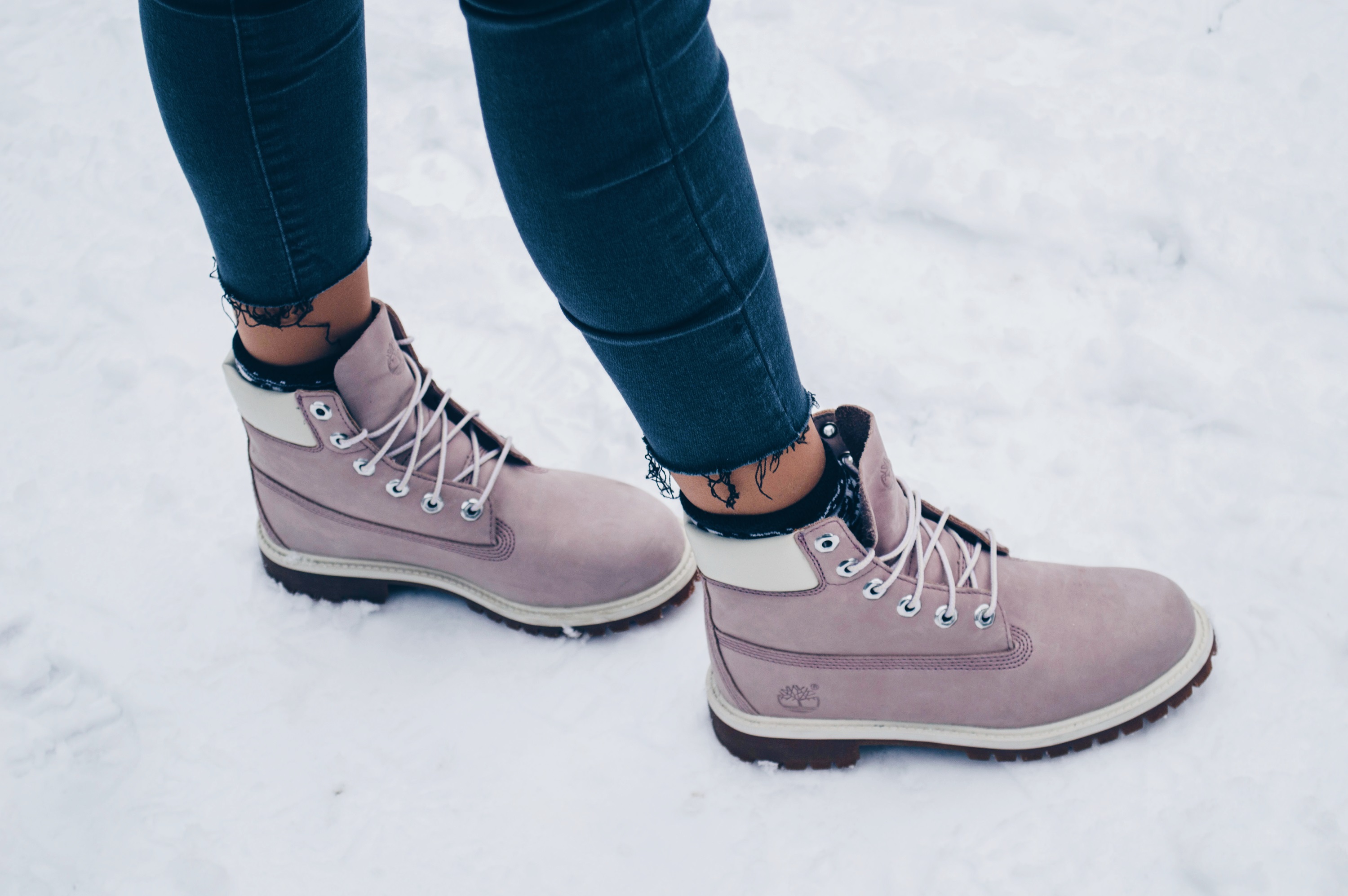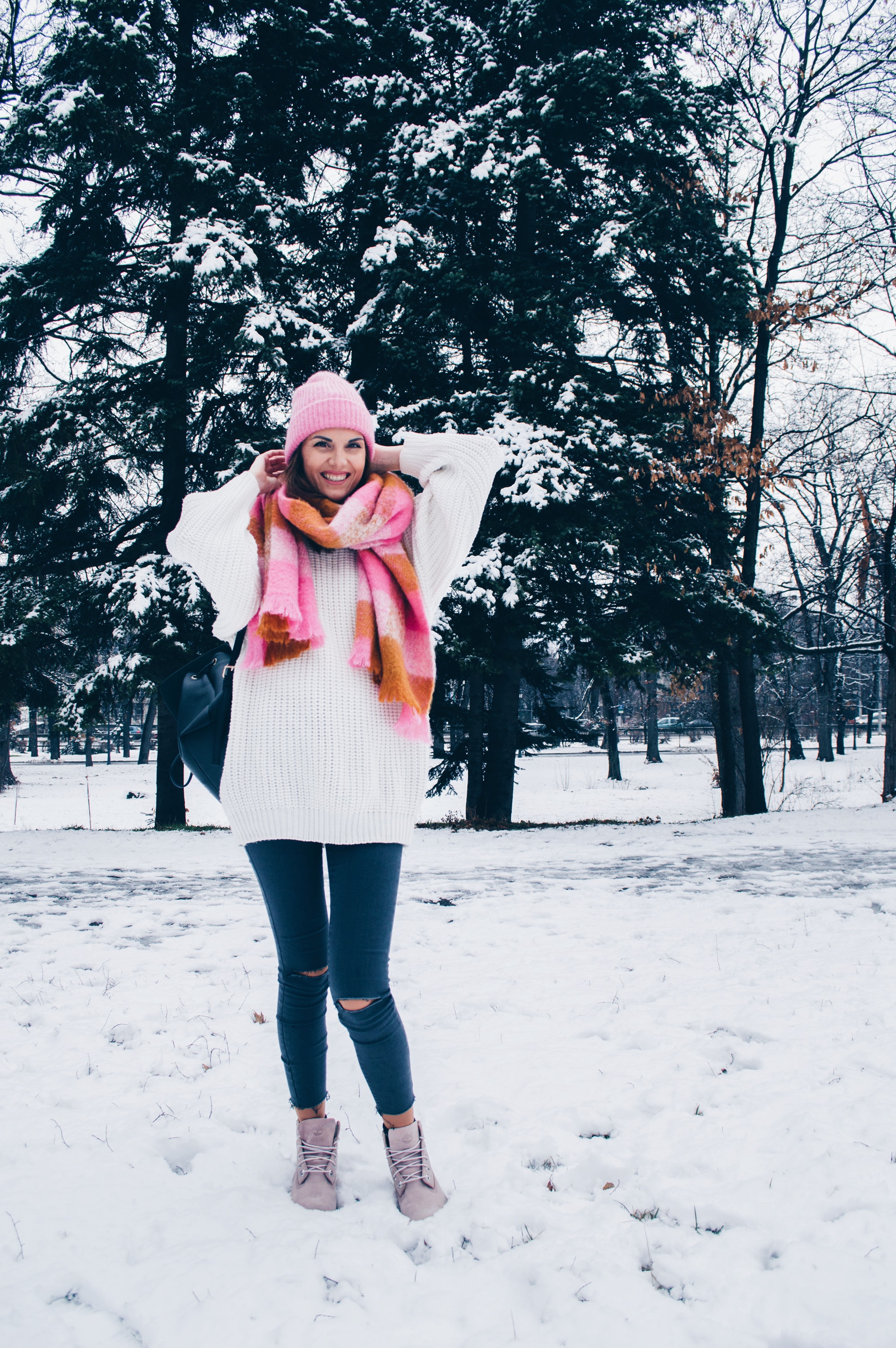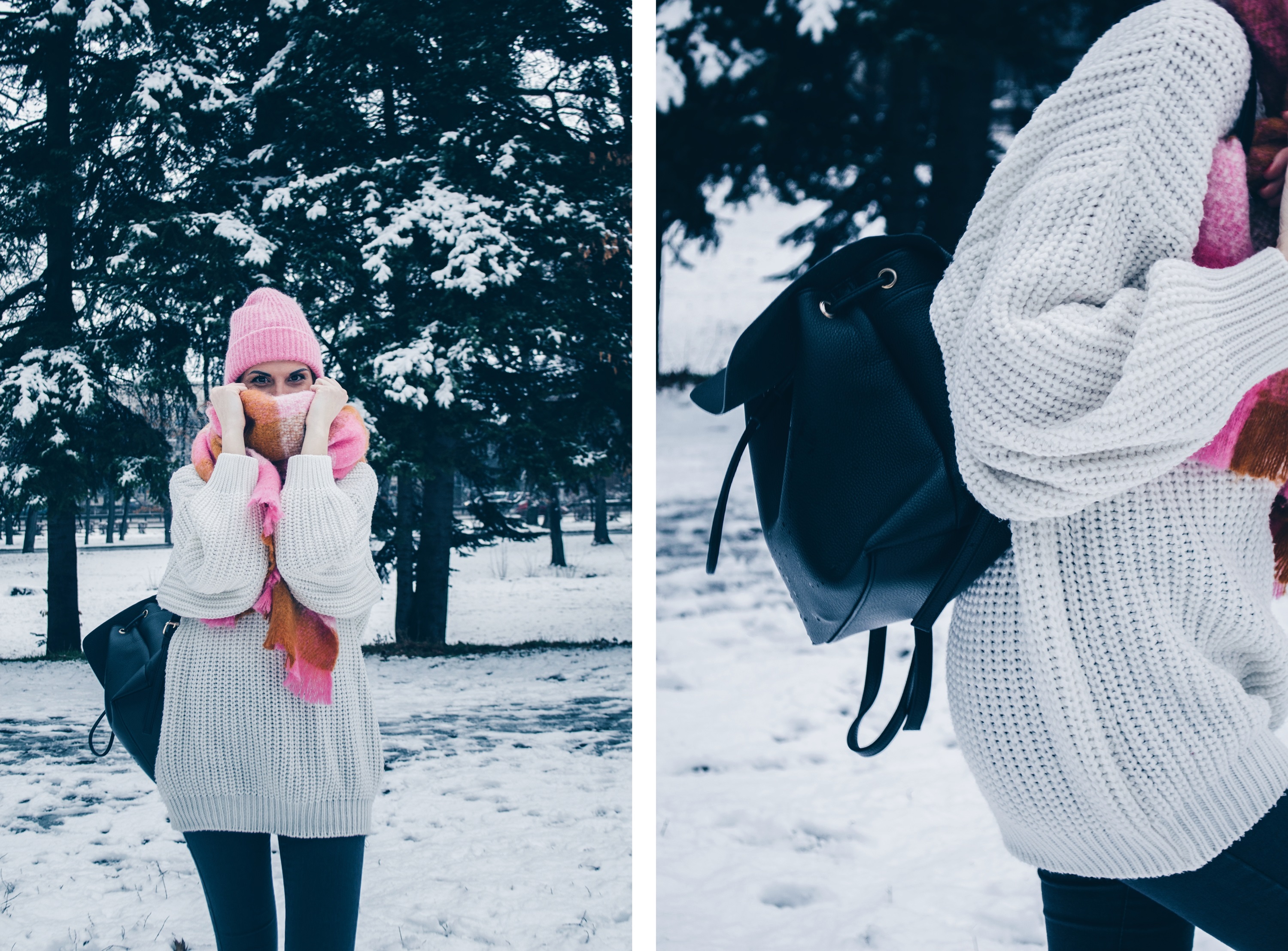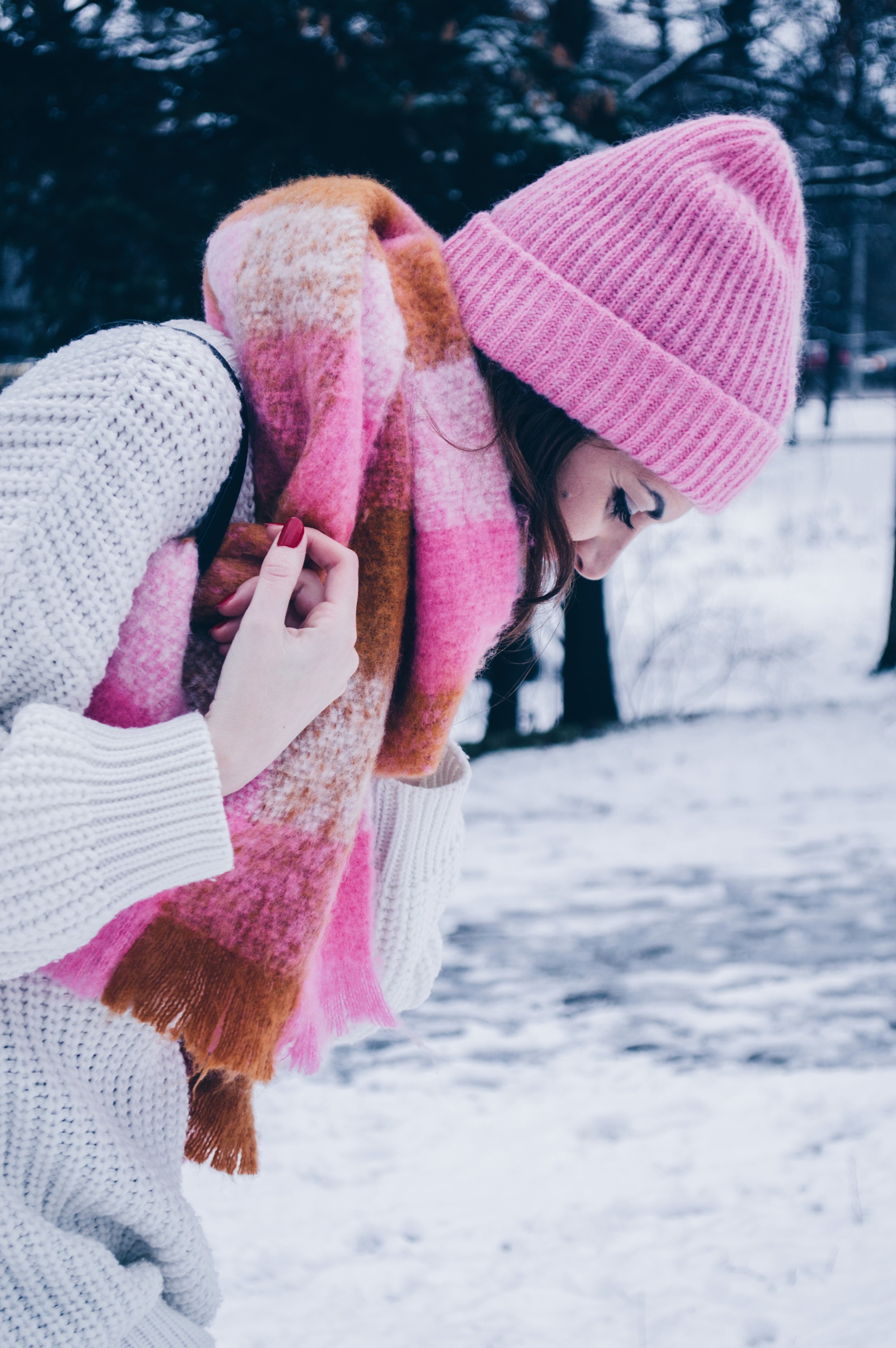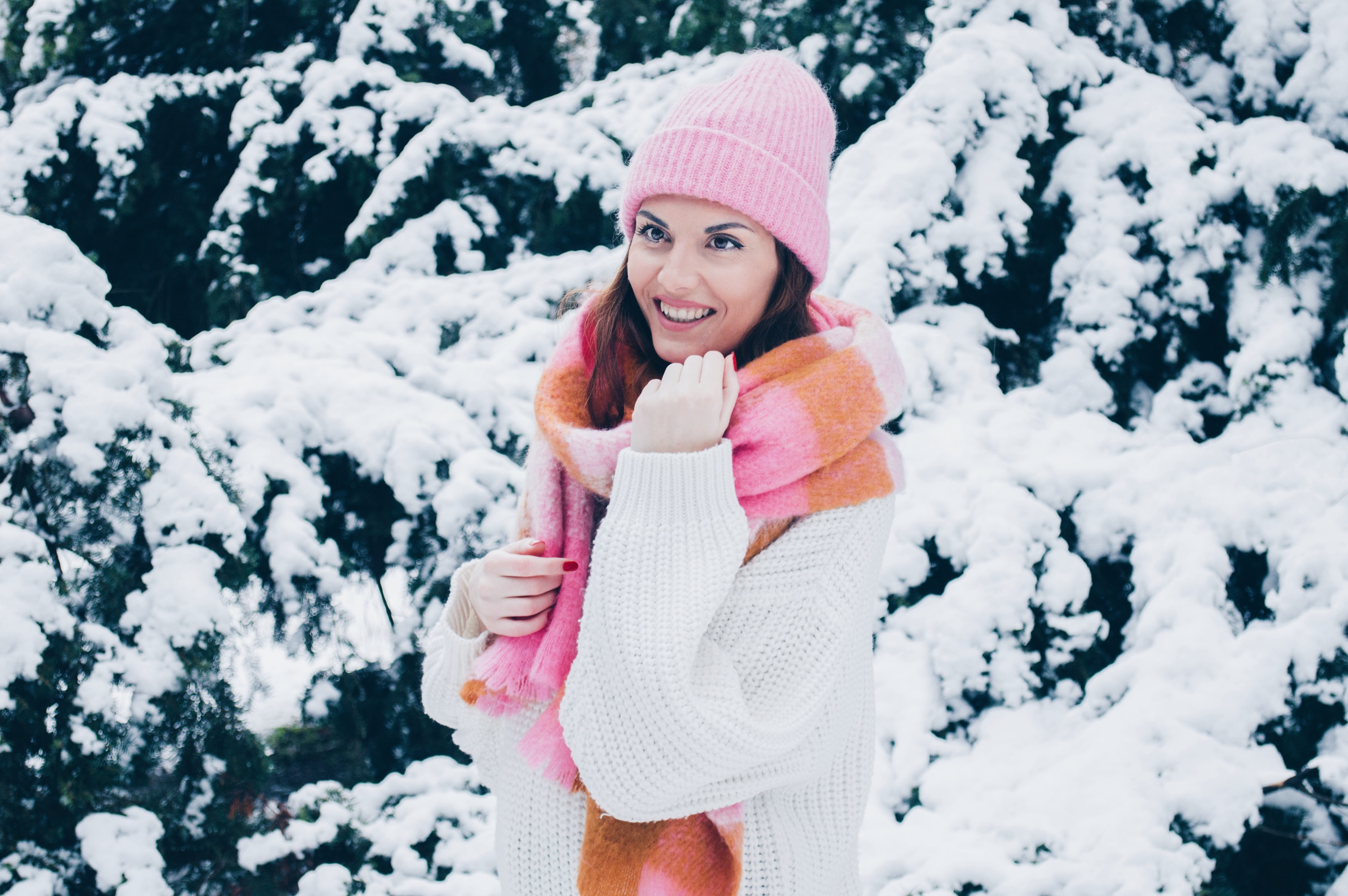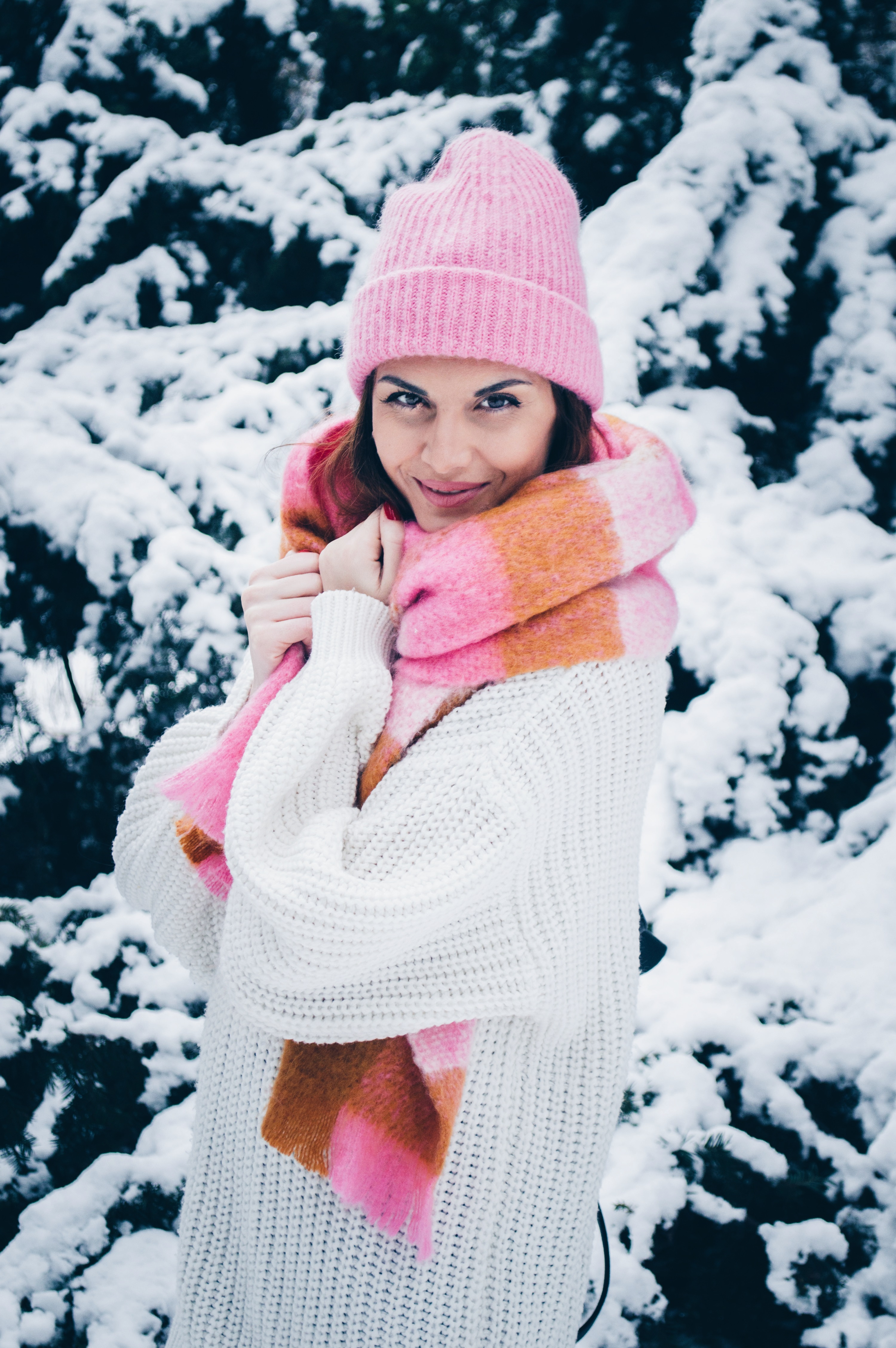 XOXO