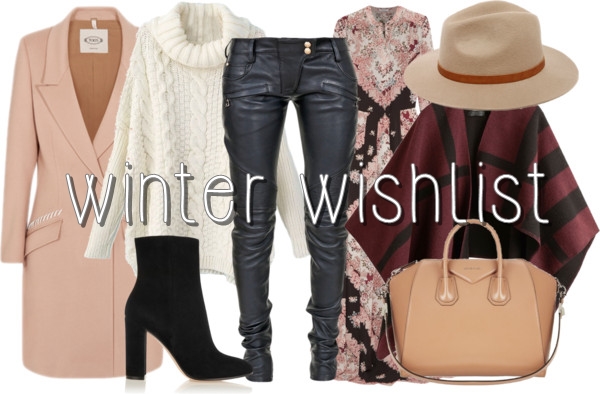 The camel coat is a must-have for this season.
2. Oversized Sweater
The oversized sweater looks good with jeans, trousers and even with a pencil skirt.
3. Leather Pants
The leather pants are my absolute favorite winter trend.
4. Structured Bag
For classy and stylish look buy a structured bag. 
5. Bohemian Maxi Dress
Because I just adore the boho chic trend no matter what season is.
6. Fedora Hat
Fedora can be worn many ways. You can dress it up with a dress or keep it casual with denim.
7. Poncho
Ponchos are the solution for how to wear a blanket in public.
8. Ankle Boots
When it comes time for fall-winter dressing, classic black ankle boots are in constant rotation.
9. Bracelet Watch
Metal bracelet watches are a timeless trend.