This post is also available in: Bulgarian
I'm stubborn. When I conclude that something should happen, I do it and effort doesn't matter. It was the same situation with these photos. And considering waking up before 9 am isn't my strong suit, everyone has accepted with mistrust and skepticism my idea of getting up at 5:30 for a photo shoot. But as I said, I'm stubborn.
And so on Sunday, equipped with a camera and a tripod, beneath the golden rays of the barely risen sun, I arrived at the beach. While I was shooting and posing alone in front of my camera, I gathered the curious stares of a group of early-morning Russian ladies and the boys cleaning the beach. Still, the result was worth it. That's exactly how I imagined the photos with this outfit.
I bought that dress for a garden party, but I'm sure I will wear it for numerous walks by the sea this summer. I buy one romantic floral dress every season and give away an old one. That's how I always have something new, but without cluttering my wardrobe too. That one dress is so light and airy that it quickly became a favorite piece for the summer evenings.
Usually, with such a dress I would choose high-heeled shoes for a more elegant and feminine look, but somehow I stuck to these sandals from Deichmann. You know how hard is to find sandals that fit for my foot, but these seem to have found me alone and called me by my name. They are so comfortable and became a perfect addition to the aforementioned summer walks by the sea. In the end, the rattan bag also from Deichmann, and the straw hat added to the look a feeling of summer, romance, and carefree sea vacation.
I'm wearing: Shoes Deichmann; Bag Deichmann; Dress H&M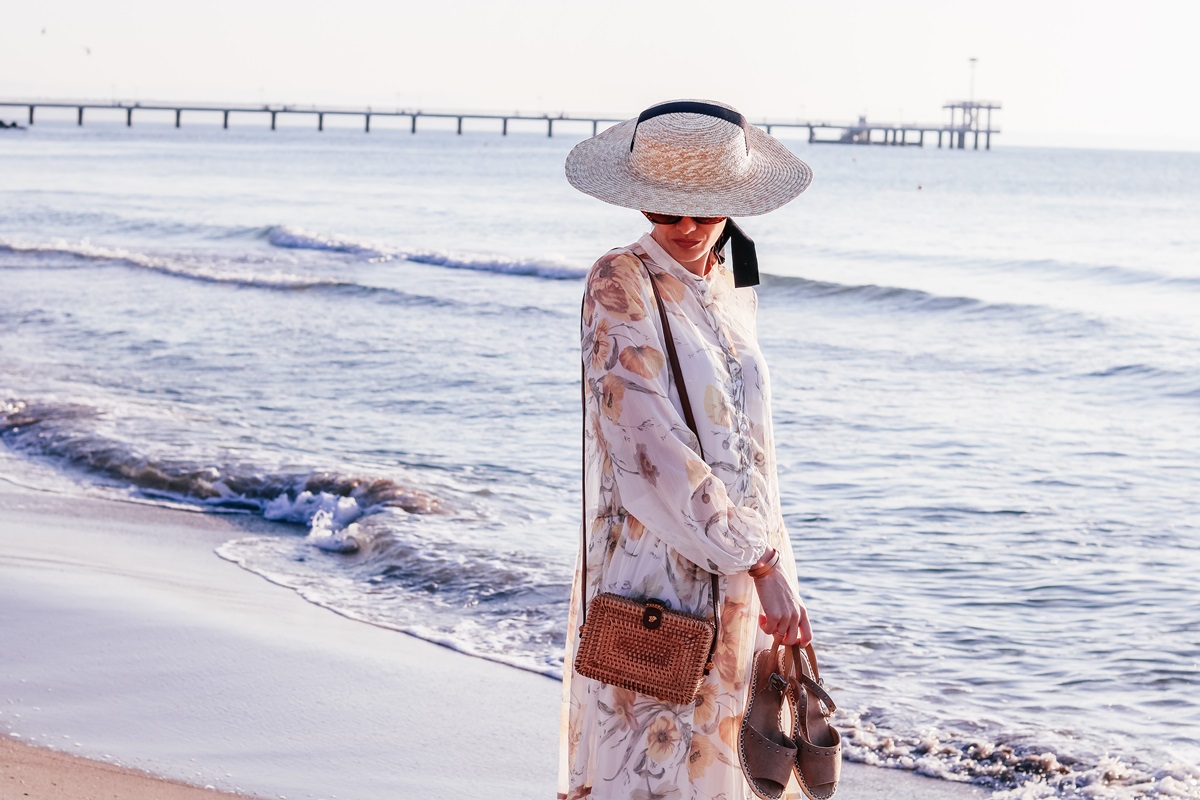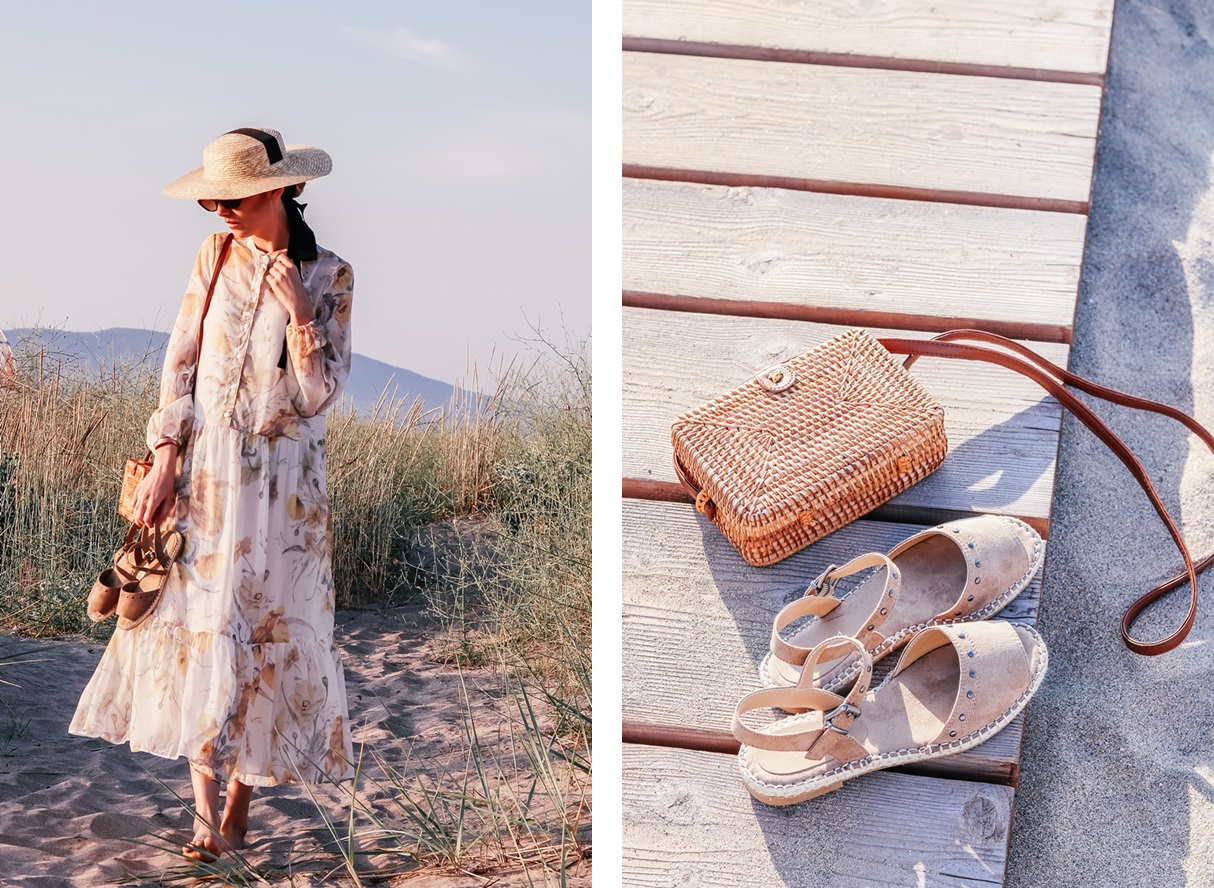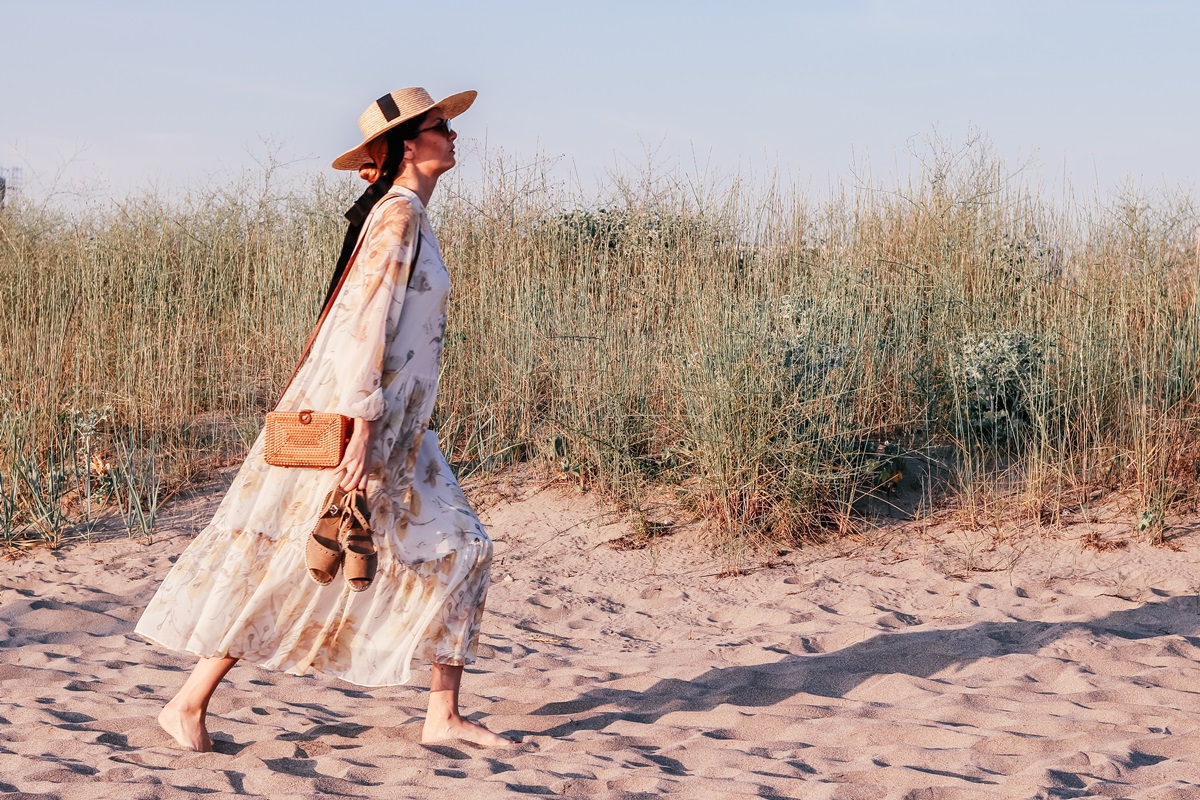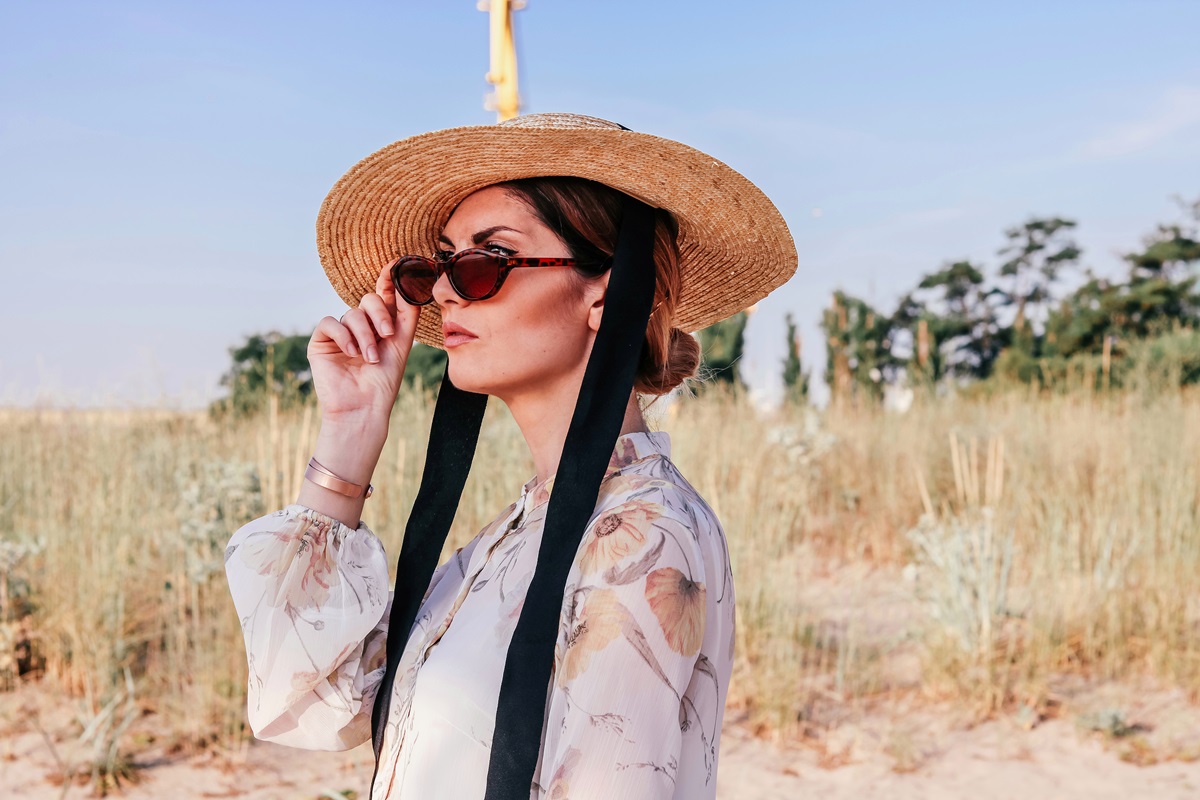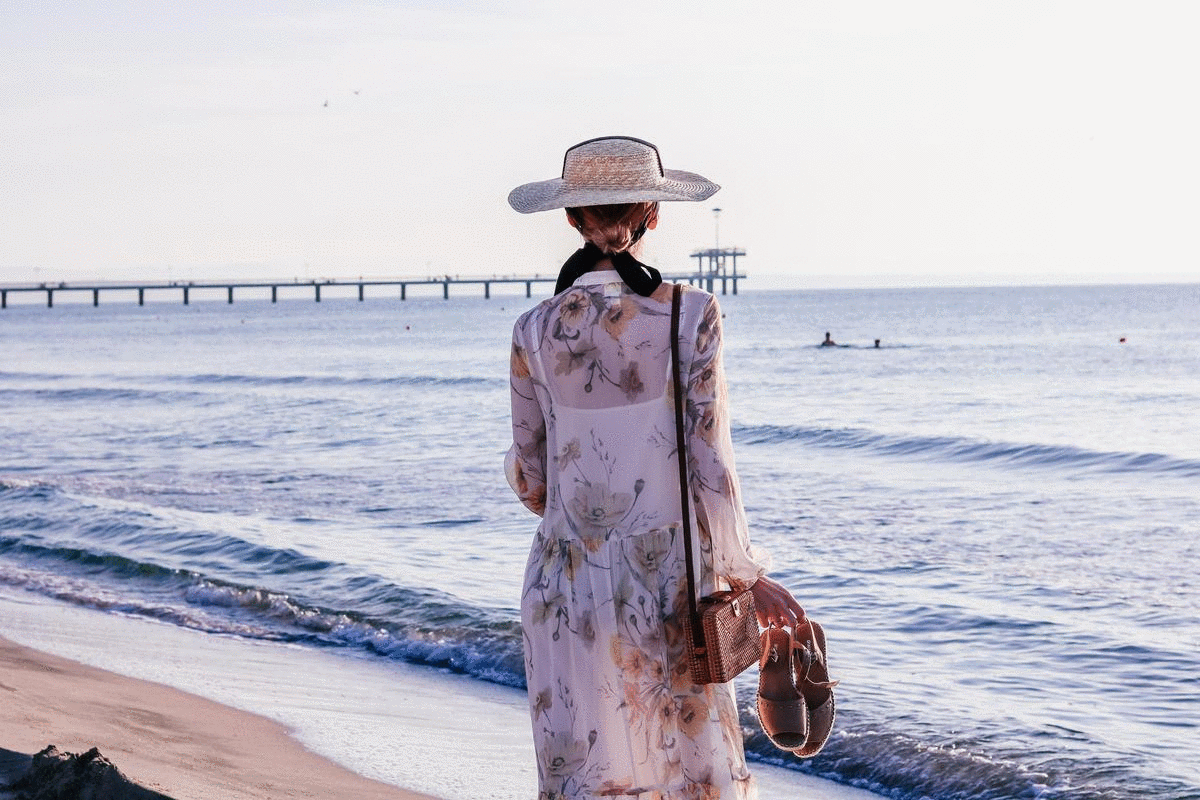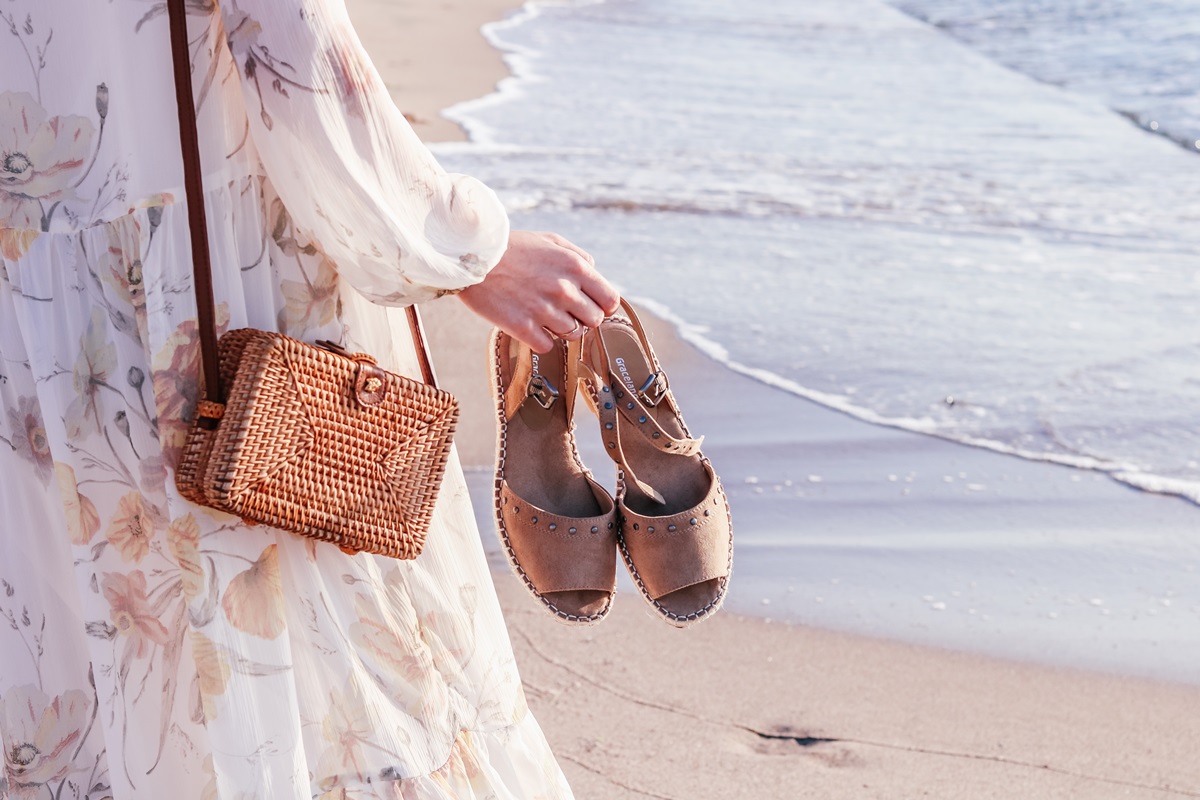 * The post is in partnership with Deichmann.