This post is also available in: Bulgarian
August is like the Sunday of summer, some people say. That summer passed under the sign of the thunderstorm and it slipped through my fingers. That's why I decided this month to catch up on the previous two months. If you follow me on Instagram, you've seen that since the beginning of the month I am on the beach, drinking cocktails or out for an evening walk. This photoshoot below is from the weekend just before my vacation by the sea, and since then I didn't wear any makeup and even left my favorite red lipstick at home.
Just before I left Sofia and went to the sea the weather was really sunny, and I finally managed to wear my summer clothes. The cherries are already gone, but this t-shirt still receives many compliments. I bought these trousers in a sale in Zara and they are a great choice for the evenings by the sea. I combine them either with a white t-shirt or a linen shirt and of course a basket that has been a must-have accessory for me in recent months.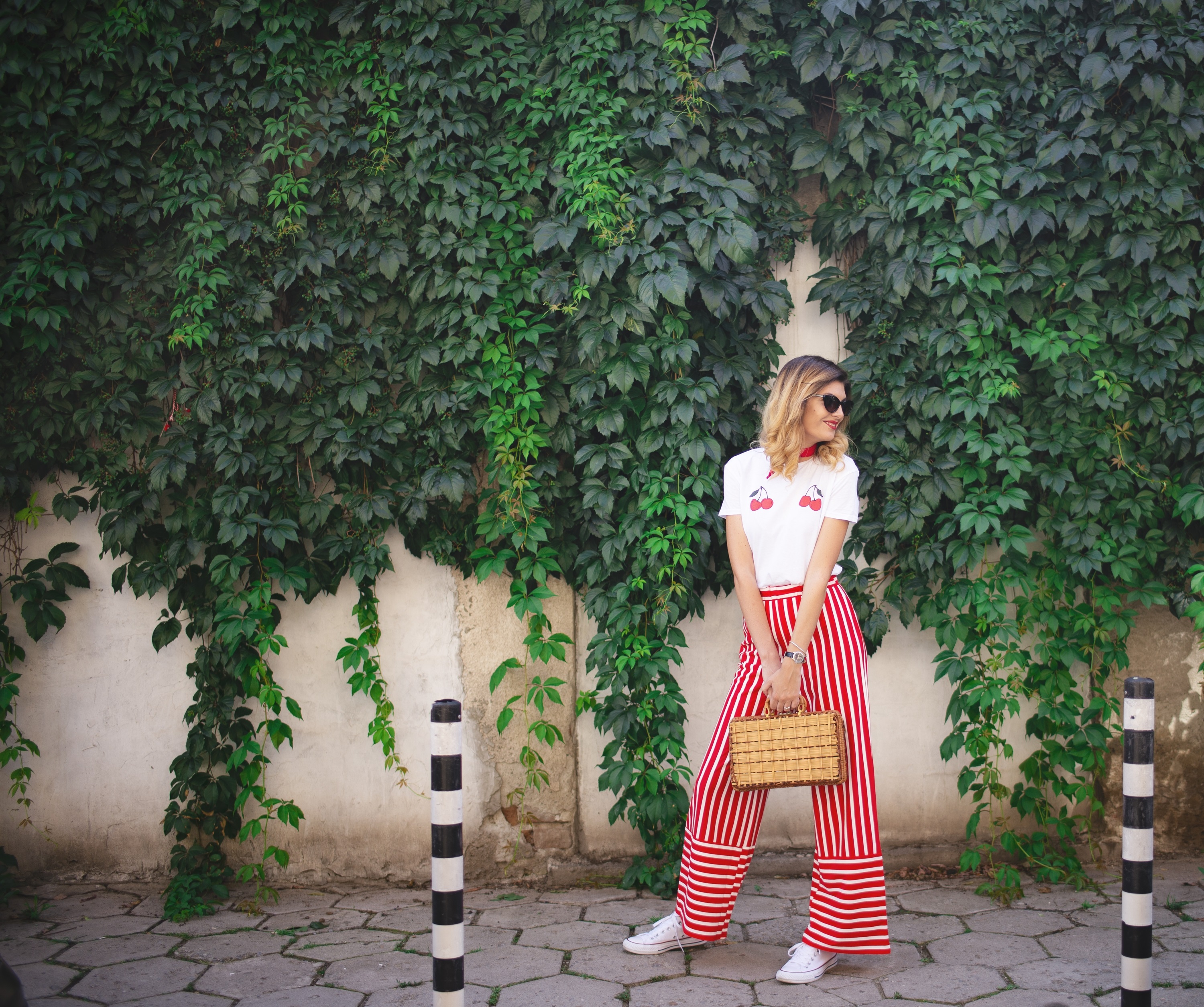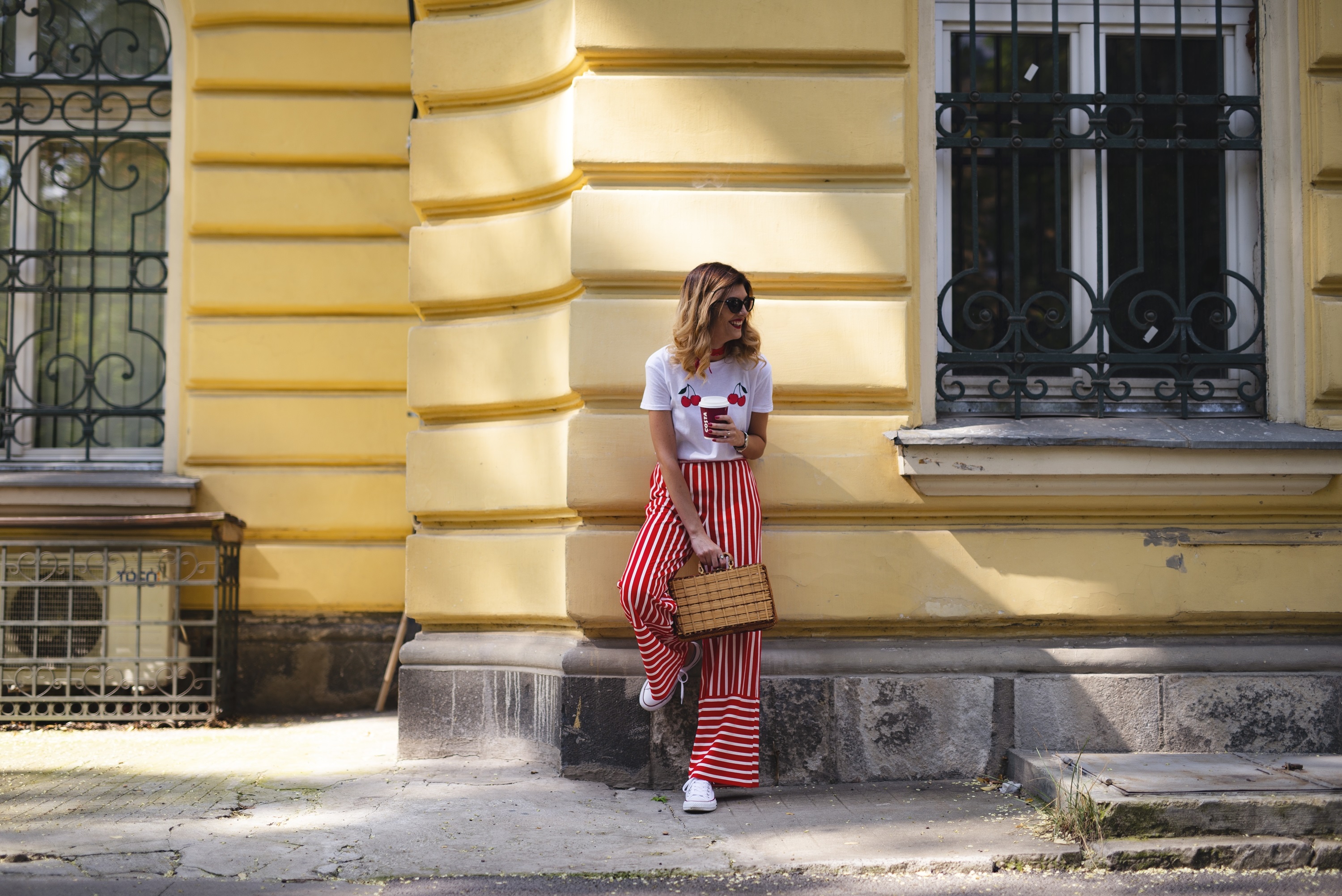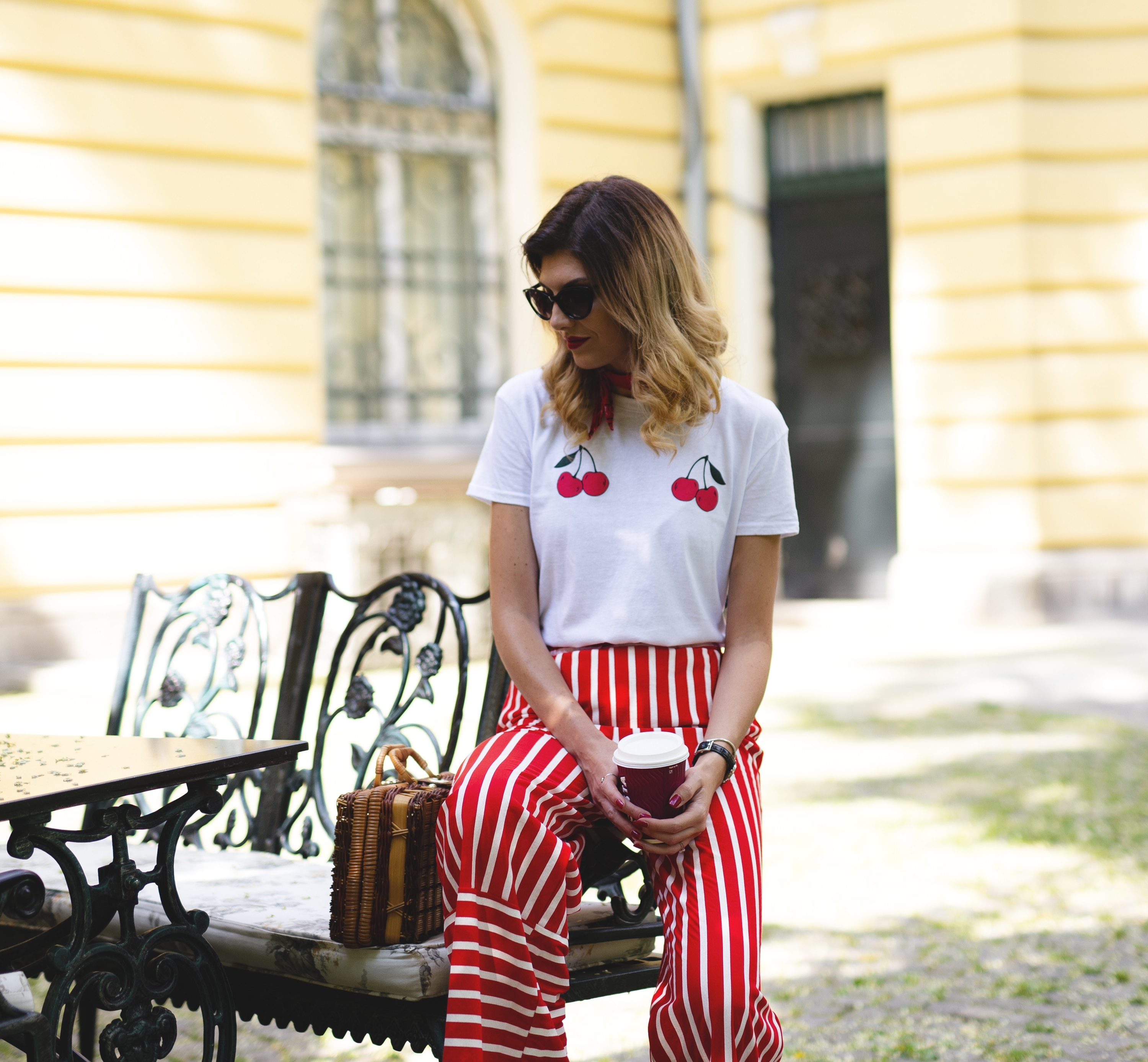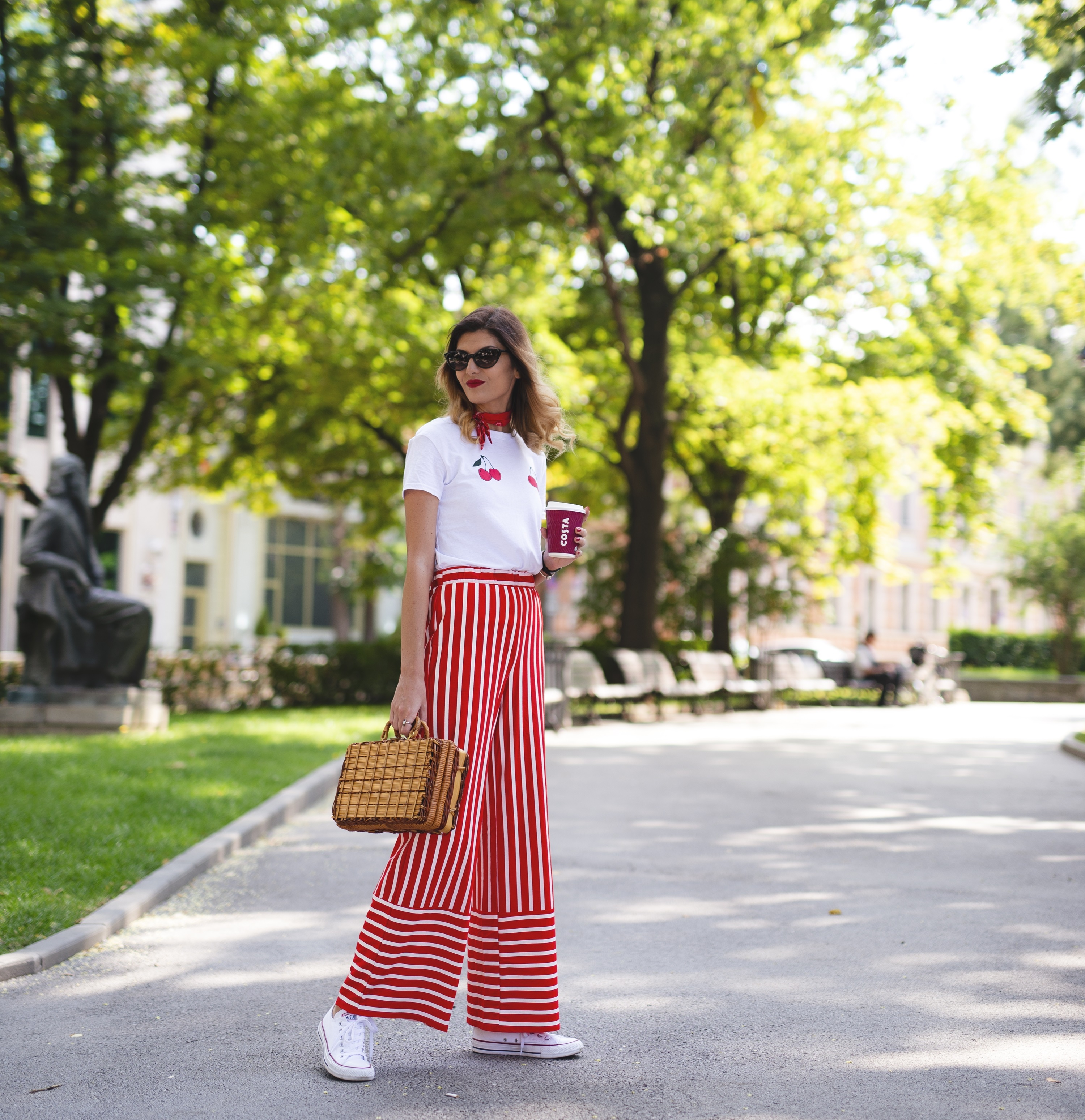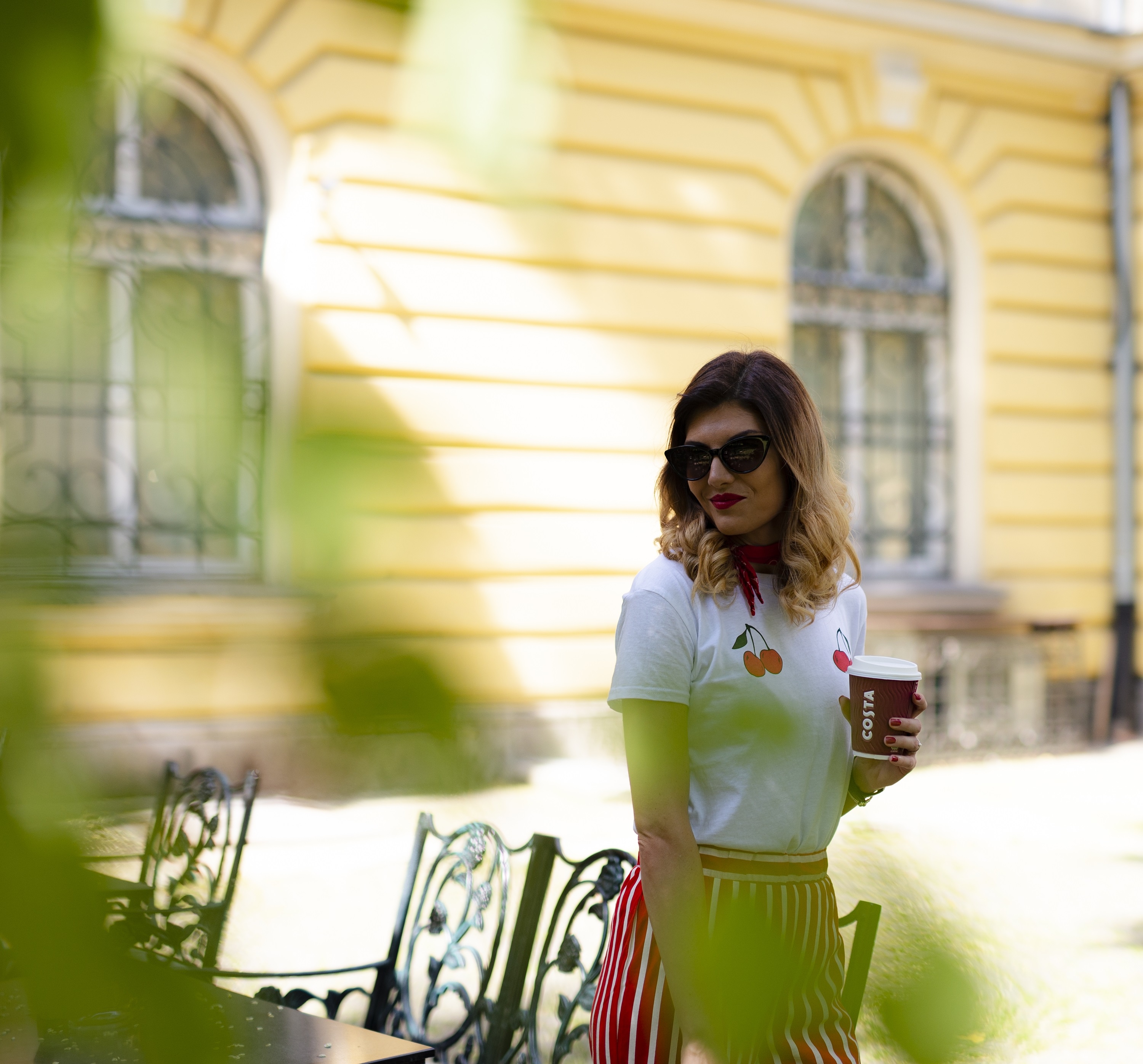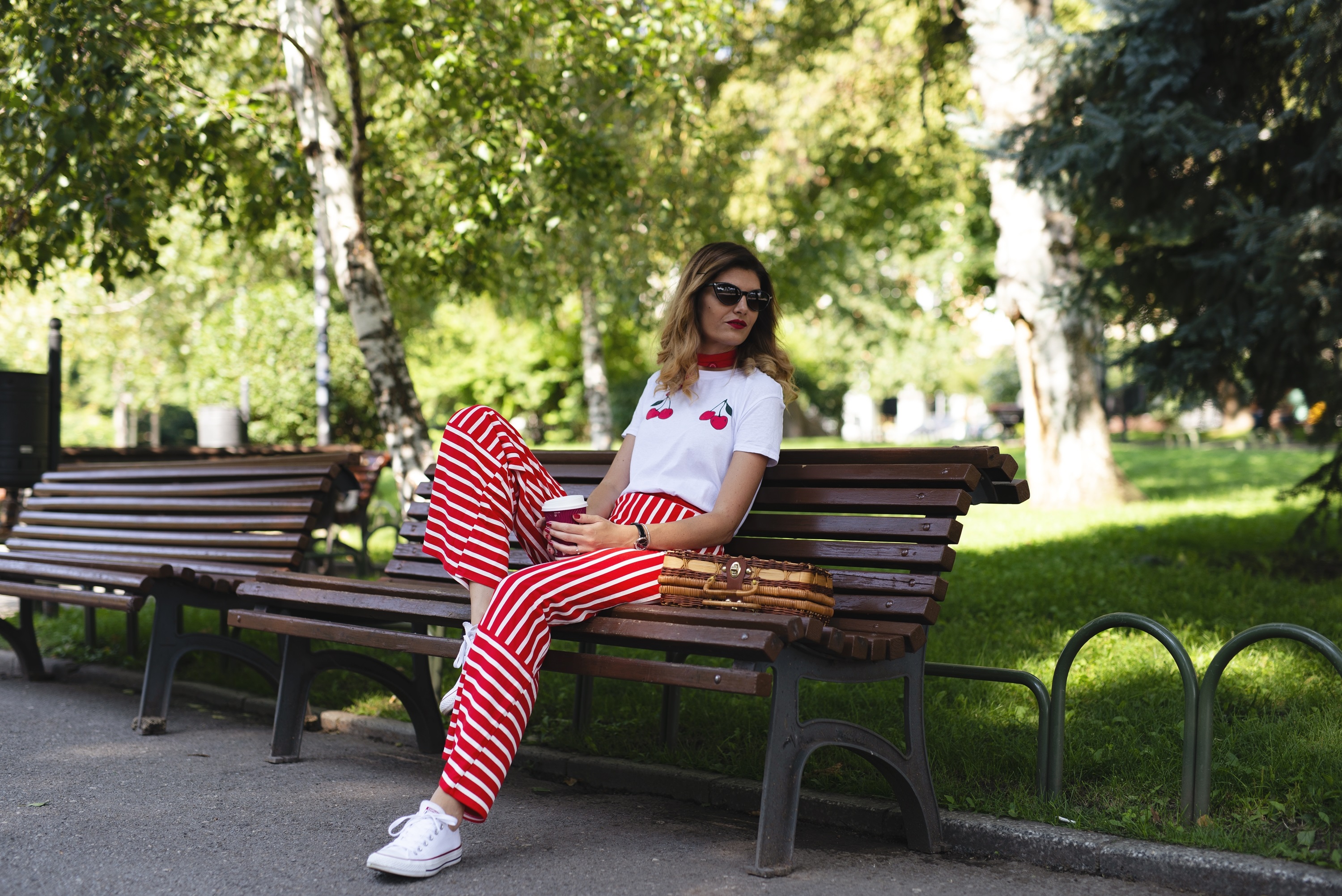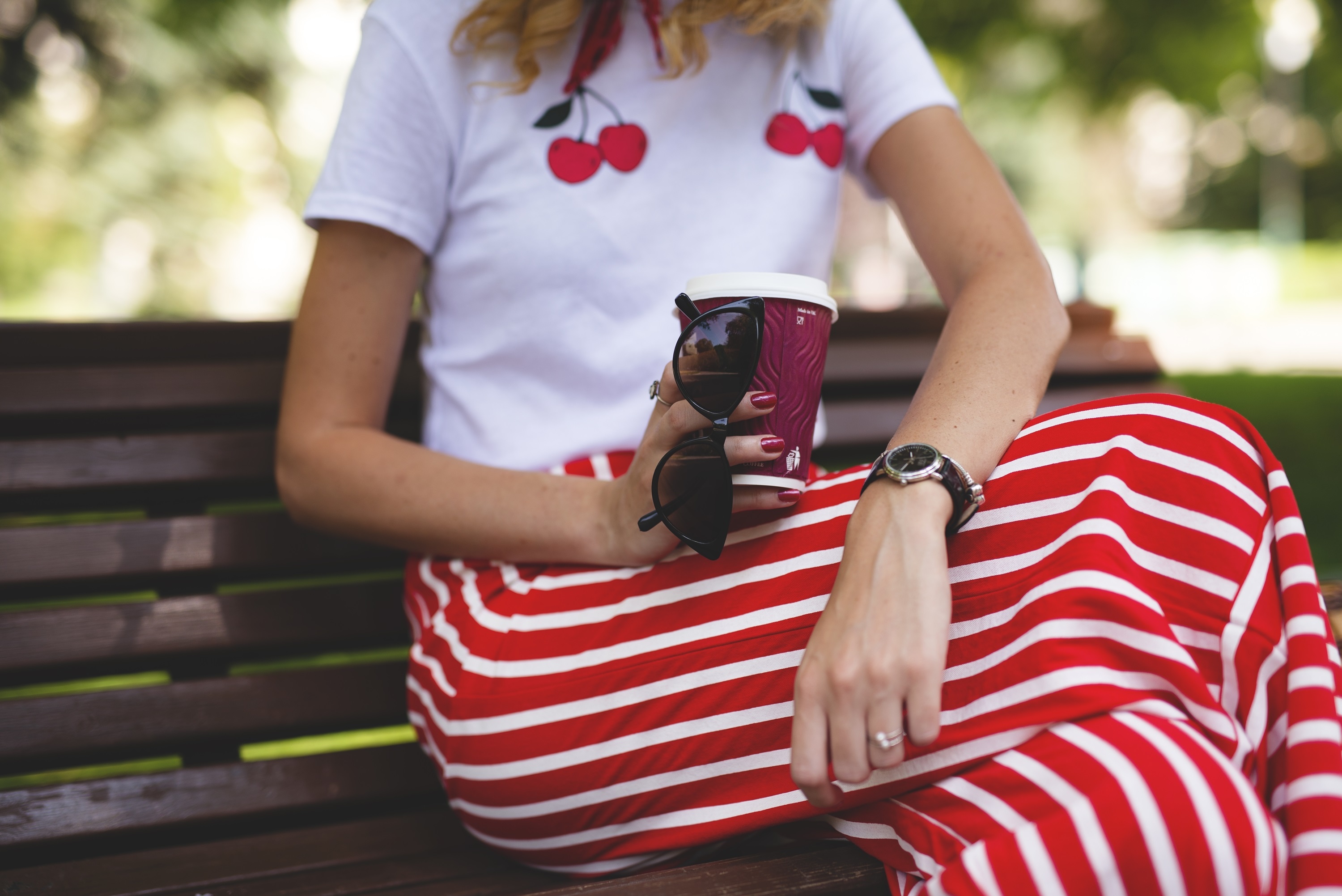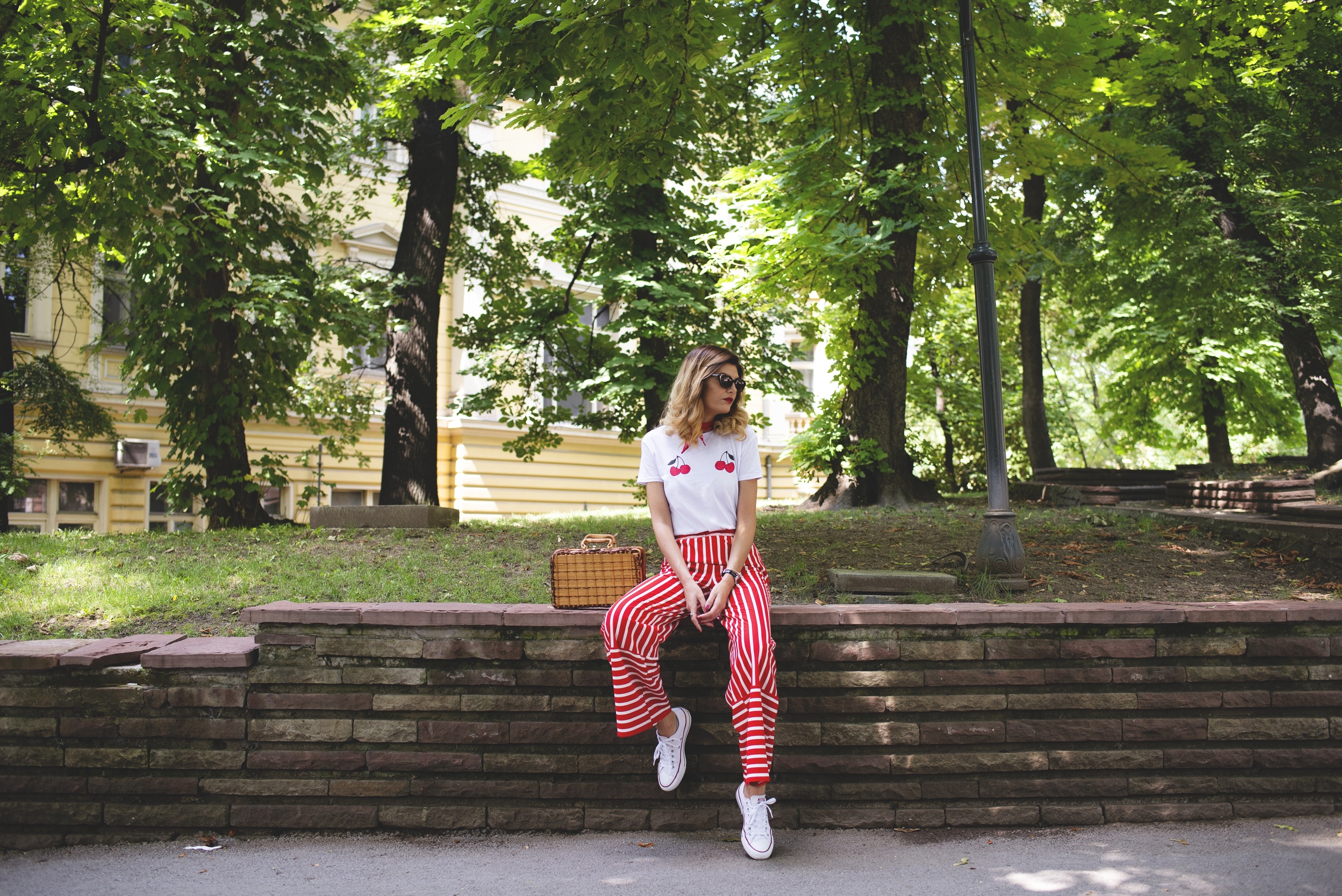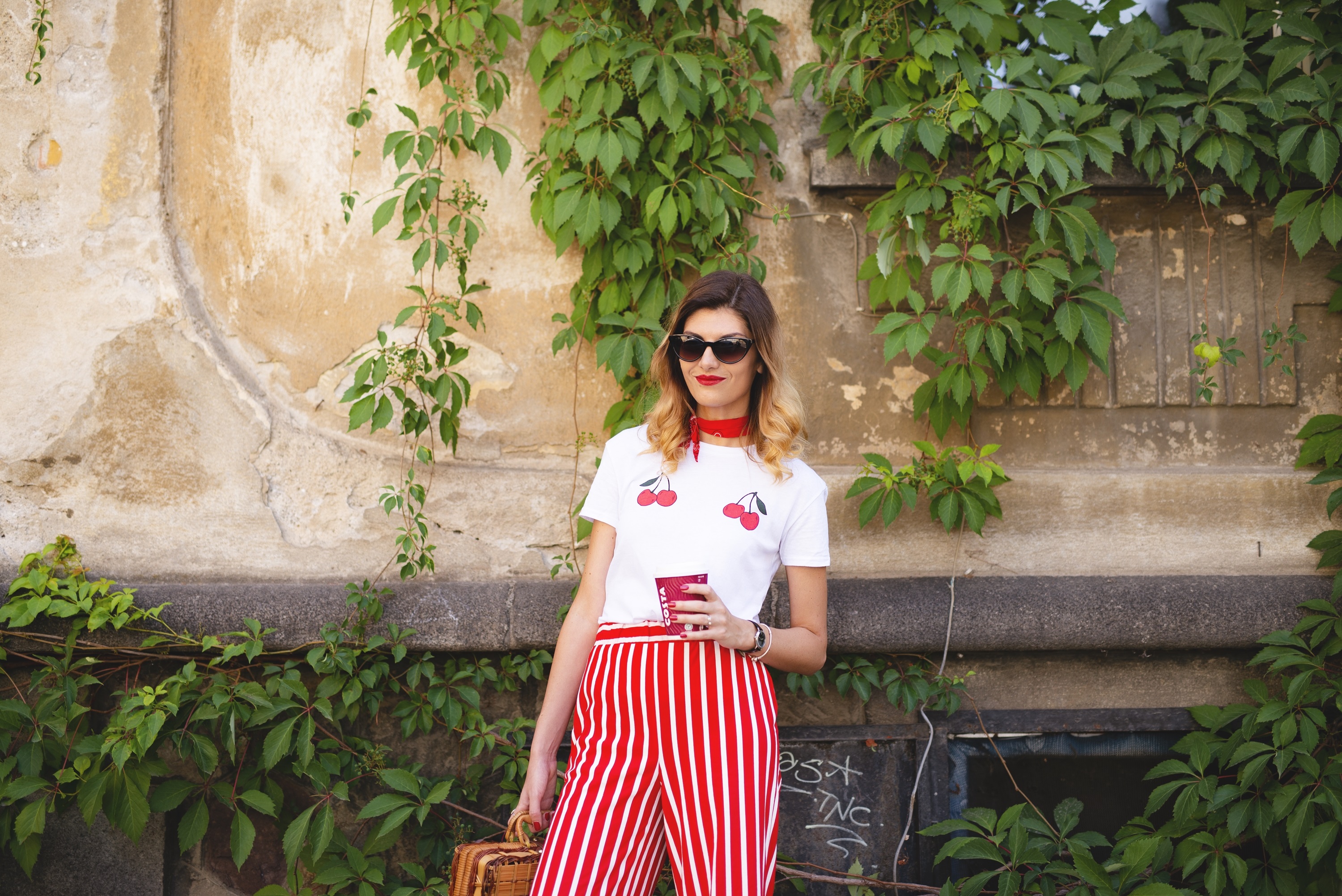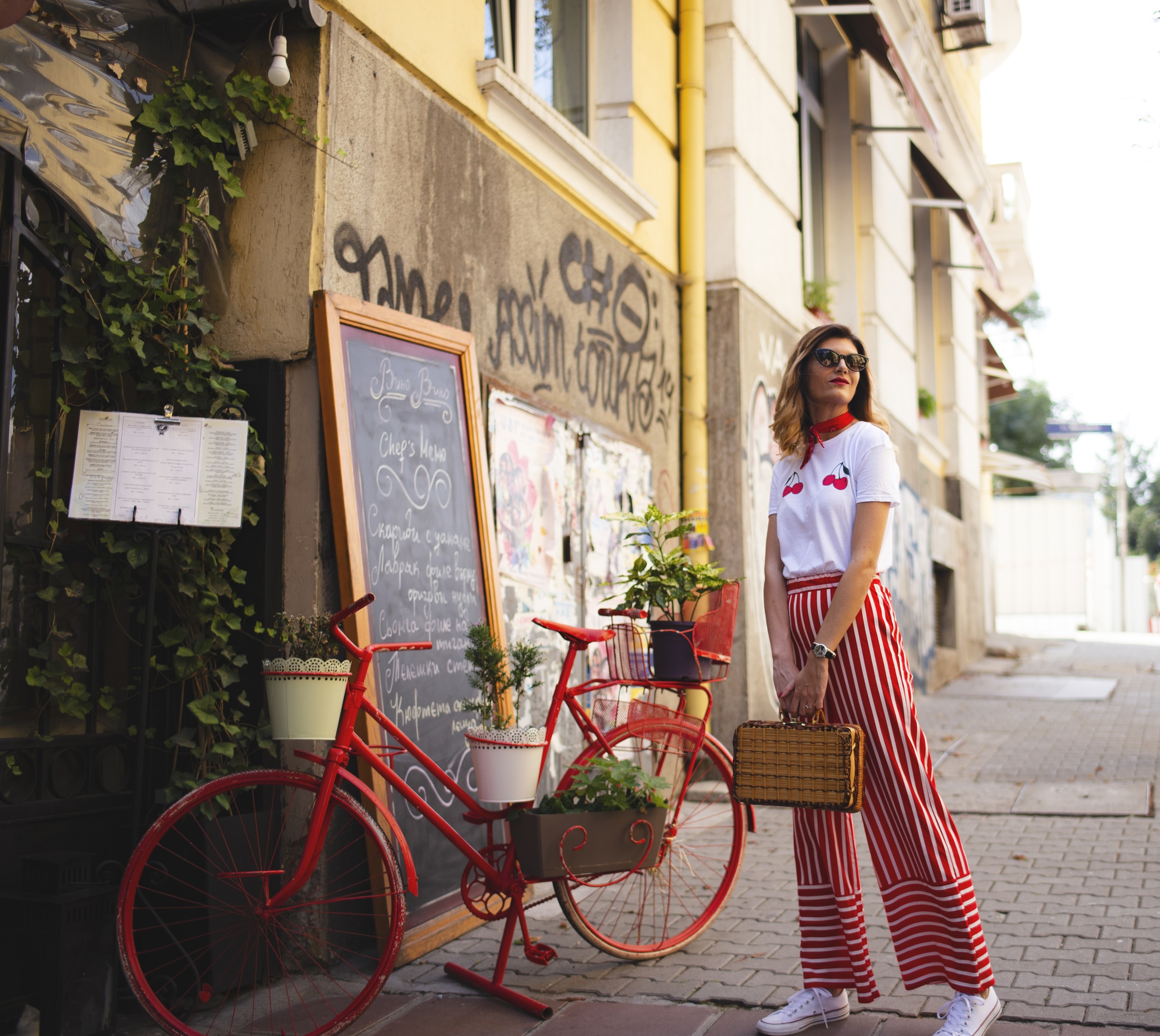 Photos: Marina Stoichkova