This post is also available in: Bulgarian
Autumn indeed is the most beautiful season. And as such, it deserves to show them our most stylish outfits. Neutral colors, plaid designs, and fedora hats are my favorites every season, but it seems that in autumn these are the first items I reach for in my wardrobe. Even my favorite polka dots take a step back and give way to the plaid patterns.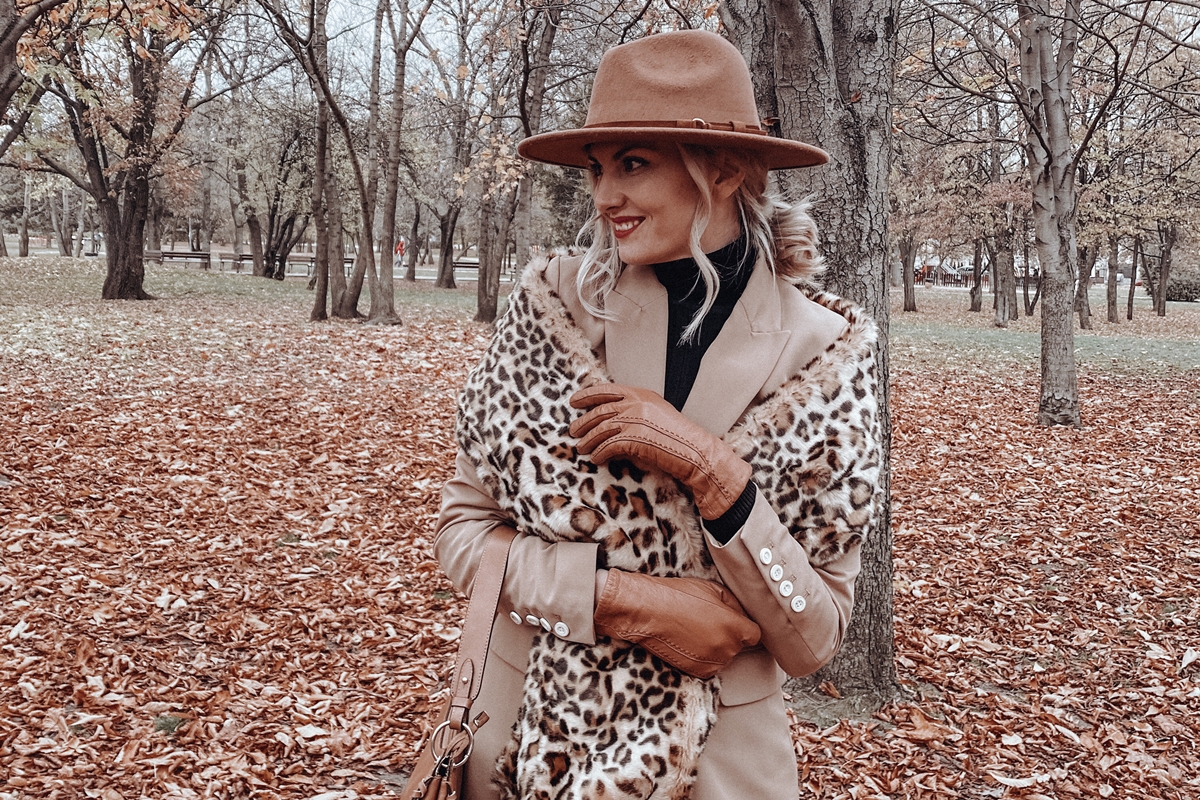 Plaid and pleated is a super stylish combination and this skirt was an excellent finding from the winter sales in Zara. There was only one piece in the store which was apparently returned from online (thank you, unknown woman, whoever you are!) And just the perfect fit for me.
I've had that blazer for a few years, but lately, I've been wanting to transform it with some different buttons. If you know where I can find cool vintage-looking buttons, please give me a hint. Write me a comment here or message me on Instagram.
You know, I'm constantly looking for budget alternatives to items I've recently liked. It was the same situation with that Fedora hat. I wanted one with a stiff brim, but everywhere I found the same was over  $100 and honestly I wasn't willing to spend that much. For less than $20 I bought this one and one in white from Aliexpress, although I avoid buying anything other than phone cases from there. However, the hats were a great finding, and exactly what I was looking for.
The leather gloves, in addition to protecting my hands from the cold, look super chic as a complement to any autumn-winter outfit. I received these as a gift and I have been wearing them for four years now. And if you're wondering if I was freezing while we were shooting outside wearing only a blazer and no coat, I'll tell you the secret. I'm was wearing two sweaters.