This post is also available in: Bulgarian
I've shared many times that I'm obsessed with having beautiful and healthy hair. Since I've bleached it, there is a need for special care. I often get compliments about my hair condition and get many questions about how I take care of it. In the following lines, you can read which are my current favorite hair products:
Ducray Densiage Redensifying Shampoo for Volume and Resistance
Densiage series by Ducray takes care of the hair, which has been thinning over the years. I did not even know that there are anti-aging hair products, but here is the. Contains Chinese ginseng extract, which prolongs the duration of the hair's life cycle and Silk wood, which aids the growth of the hair. It adds volume to the hair, makes it more elastic and vibrant and at the same time preserves the color and shine.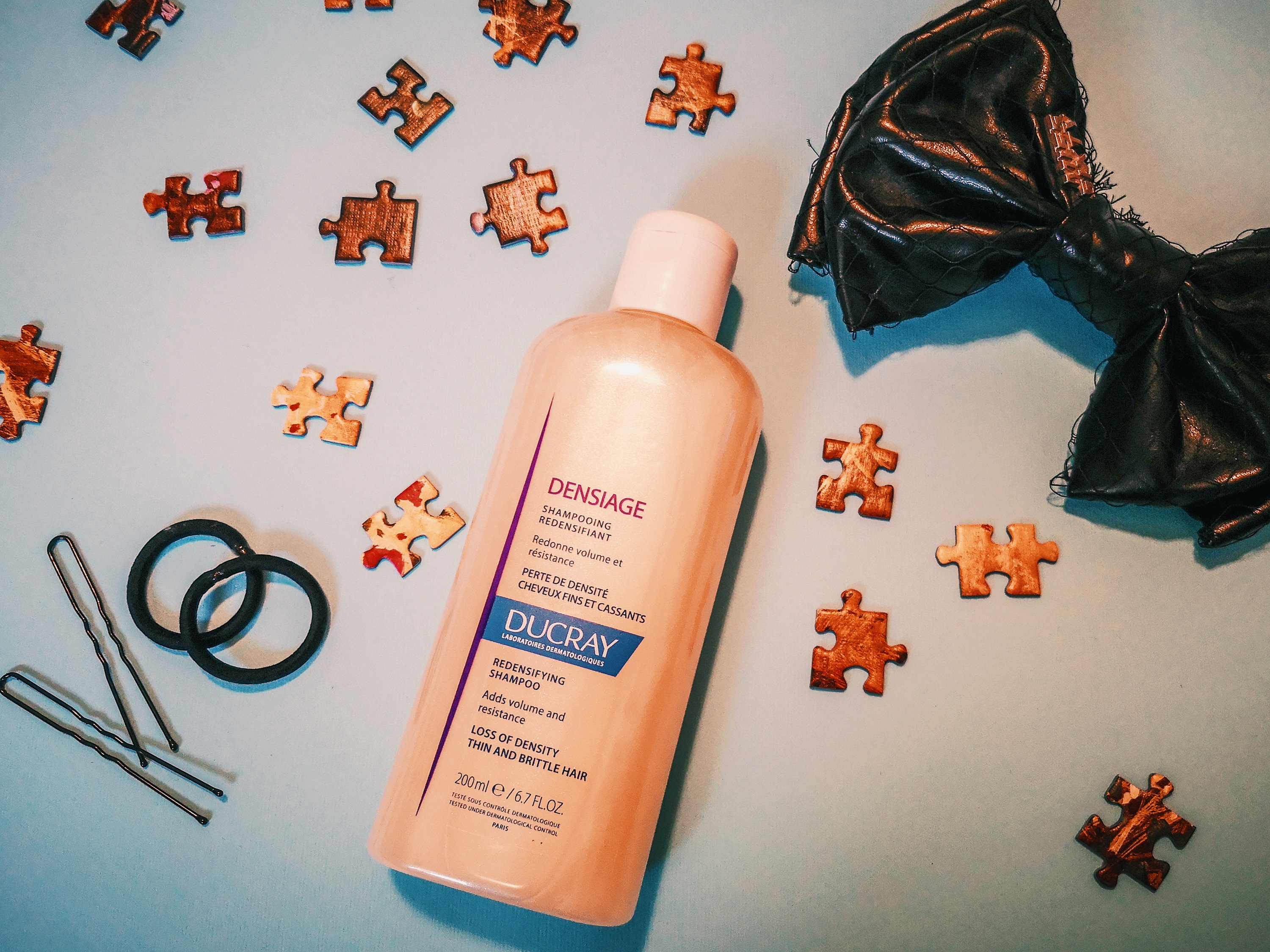 L'Alga is a new brand for me, but I can say that this is the best hair mask I've ever tried. All brand products contain algae, which helps regenerate and repair damaged hair. The mask smooths the hair fibers and protects the cuticle from the aggressive external factors. Thanks to the minerals it contains, it increases the resistance and elasticity of the hair. And there's also the great scent.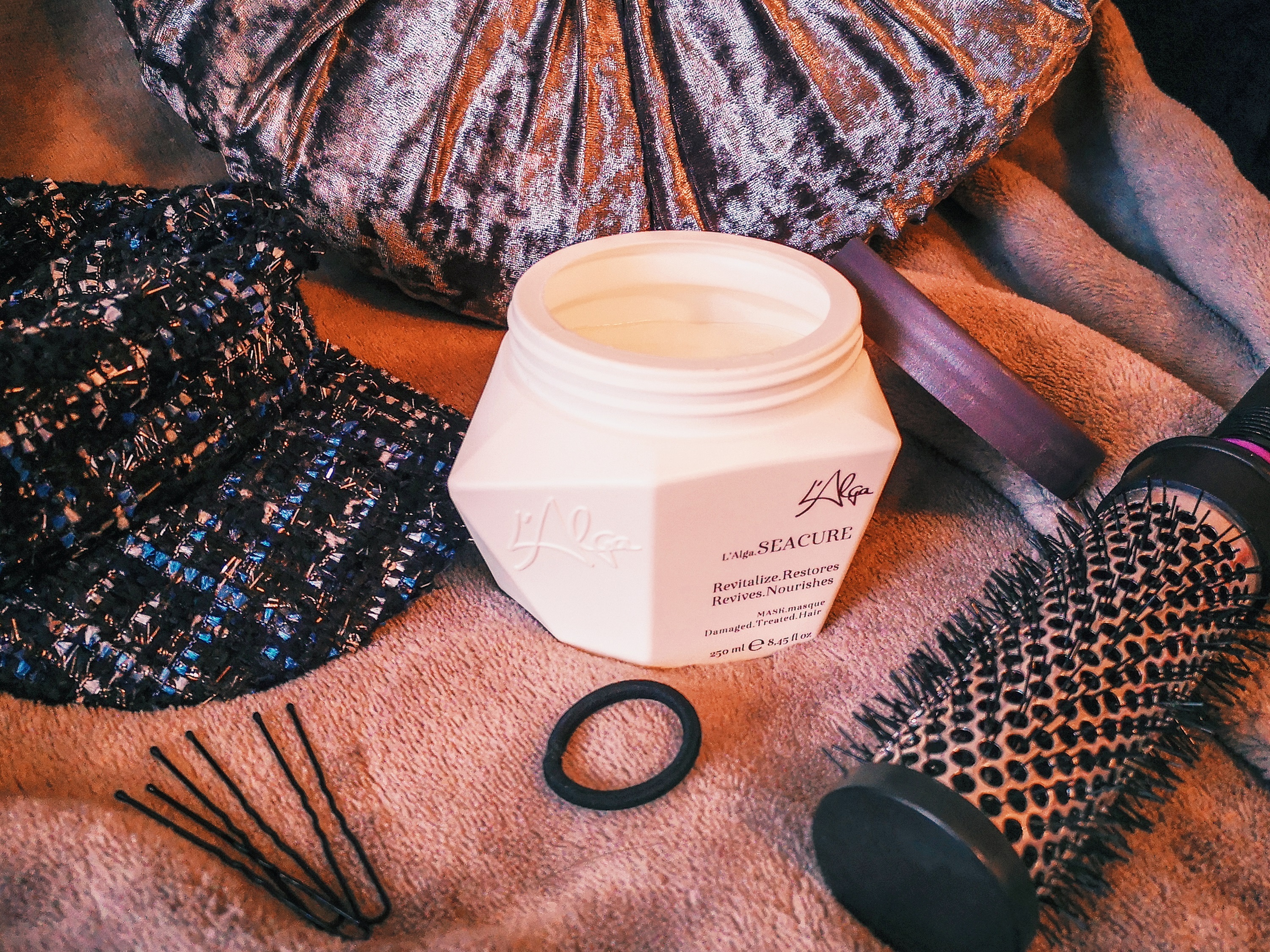 Unfortunately, I have a greasy scalp and I often need dry shampoos. The one by Nivea is a barely new product on my dressing table and the message "Have a great hair day!" on the bottle is so sweet that I couldn't resist. There are three shampoo variants depending on the hair color you have. That dry shampoo refreshes the hair, gives instantaneous volume, has a pleasant scent and, most importantly, doesn't leave white residues.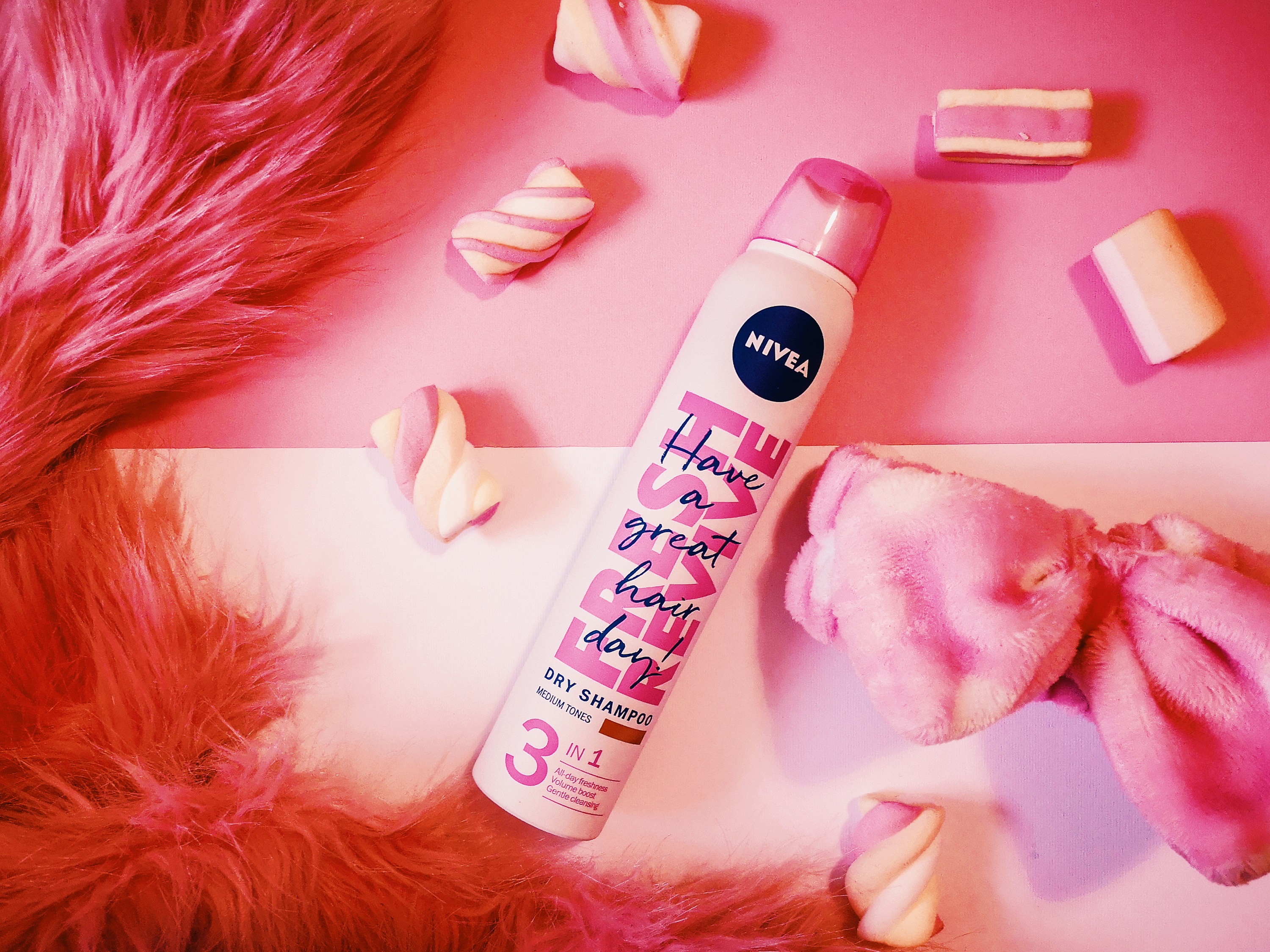 SHOW Beauty Pure Treatment Oil
For my extremely dry damaged hair ends I use this treatment oil by applying it to freshly washed hair. It combines argan oil, chamomile, ginger root extract and coffee to renew and deeply nourish the hair. Even after the first use of the oil, my hair was noticeably softer and smoother. For really intensive care the treatment oil can also be used as a mask but I did that only once because it's expensive product and I didn't want to waste it.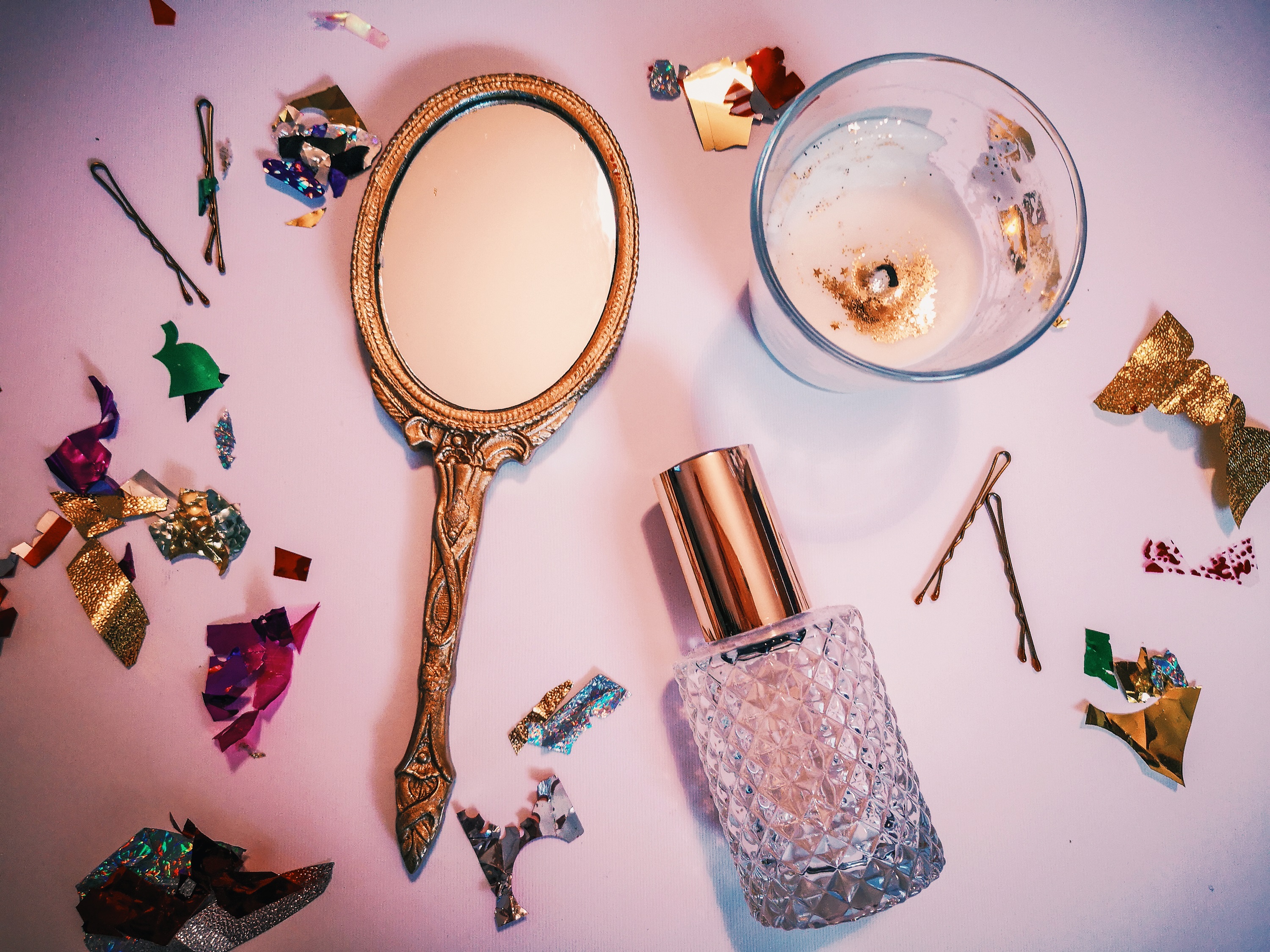 Which products are you currently using?