This post is also available in: Bulgarian
One of my favorite trends is the suit. The suits made a big comeback few seasons ago, and I'm crazy about them. I really want to have them in all sorts of colors and varieties. Dressed in a blazer and trousers I feel much more stylish and confident and I like that feeling very much. I recently bought this green suit after a lot of waiting, because the blazer was sold out in my size. I had lost hope, but one day I decided to check again. And it was there! Only one piece and it was exactly my size. That was the fastest purchase in my life. I would wear the pieces individually as well. The blazer would look great with jeans and I would also combine the trousers with a printed t-shirt.
Although usually suits are perceived as more sophisticated clothing, I prefer to add a playful touch with the choice of shoes and accessories. That was exactly my idea when selecting this outfit – to show you how I wear a suit without looking like an auntie. I usually wear suits with sneakers and a t-shirt, but summer is already around the corner and therefore – sandals! My personal drama about sandals is that it's hard to find a pair that fits my feet. And when I find them I keep them for years. They rip, I repair them and continue to wear. Until they break into molecules. The joke aside, but it is true that unlike the other seasons when I can cover a whole highway with shoes, in summer I wear about 2 pairs of sandals which are comfortable and don't allow my leg to run forward.
Тази година реших да си взема удобен модел на платформи, за да мога да ги нося и на работа и в ежедневието. Този път беше още по-трудно от обикновено, защото измерих десетки чифтове докато намеря подходящите. Взех си този модел от Deichmann именно заради зеления костюм, защото реших, че много ще си подхождат. Бялото е любимият ми цвят за лятото, а перлените декорации по дрехи, обувки и аксесоари са супер актуални в момента, но това вече сте го забелязали. Платформите пък ме връщат към един период от детството ми, когато харесвах Spice Girls, а те носеха подобни. Тогава беше голямо мрънкане, докато нашите ми купят такива и накрая ми взеха едни оранжеви, които с нищо не си отиваха. Аз обаче си ги носех с гордост и бях уверена, че изглеждам отлично. 25 години по-късно избрах такива, които ще съчетавам по-лесно с наличното в гардероба ми.
This year I decided to get comfortable sandals with platforms so I could wear them both in everyday life and in my workplace. It was even harder than usual because I tried dozens of pairs until I found the right ones. I got these sandals from Deichmann in order to match them with the green suit. White is my favorite color for the summer, and also pearl decorations in clothes, shoes, and accessories are very trendy at the moment. The platforms brought me back to a period of my childhood when I liked Spice Girls, and they wore that kind of shoes. I begged my parents to buy me shoes like these. Finally, they got me some orange platform sandals that weren't matching anything in my closet. But I was happy and I was sure I looked great. 25 years later I chose sandals that I would easily combine with the available pieces in my wardrobe.
I'm wearing: Shoes and bag: Deichmann; Blazer and trousers: H&M; Top: New Yorker, Headband: Affiche.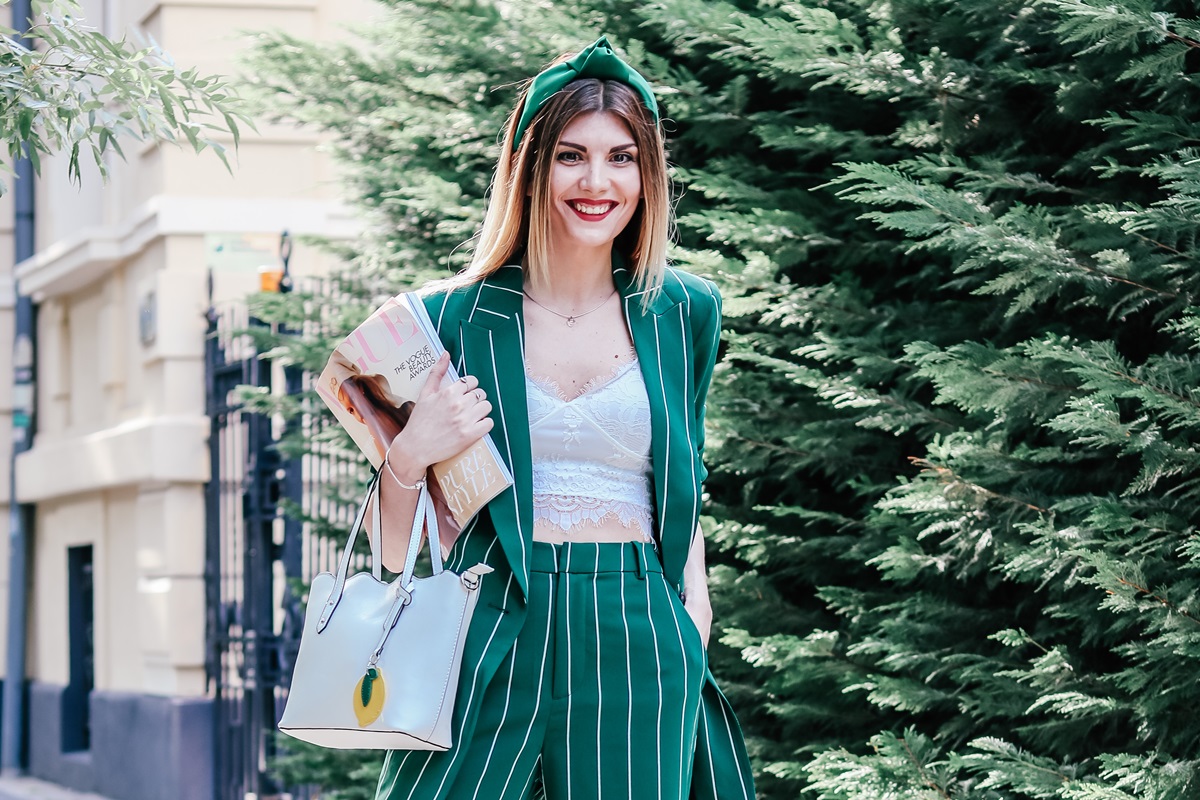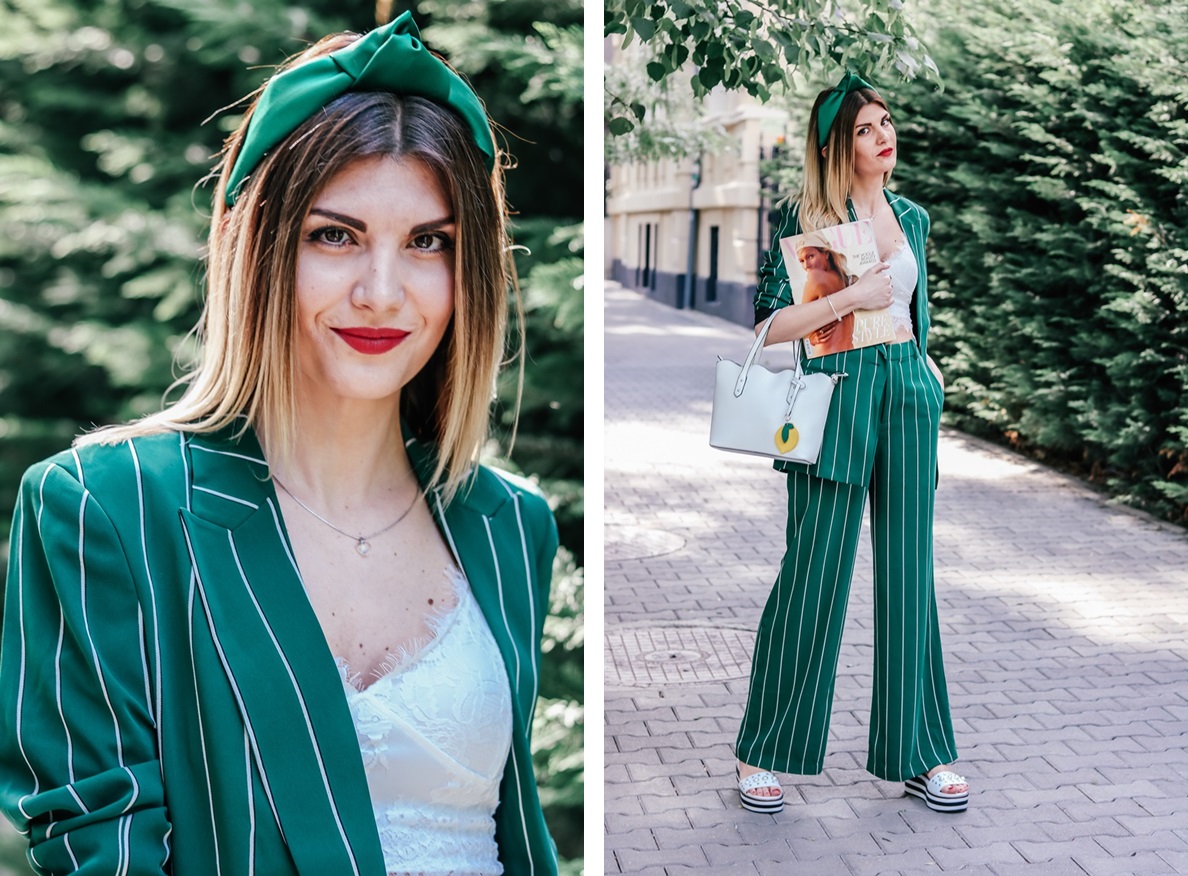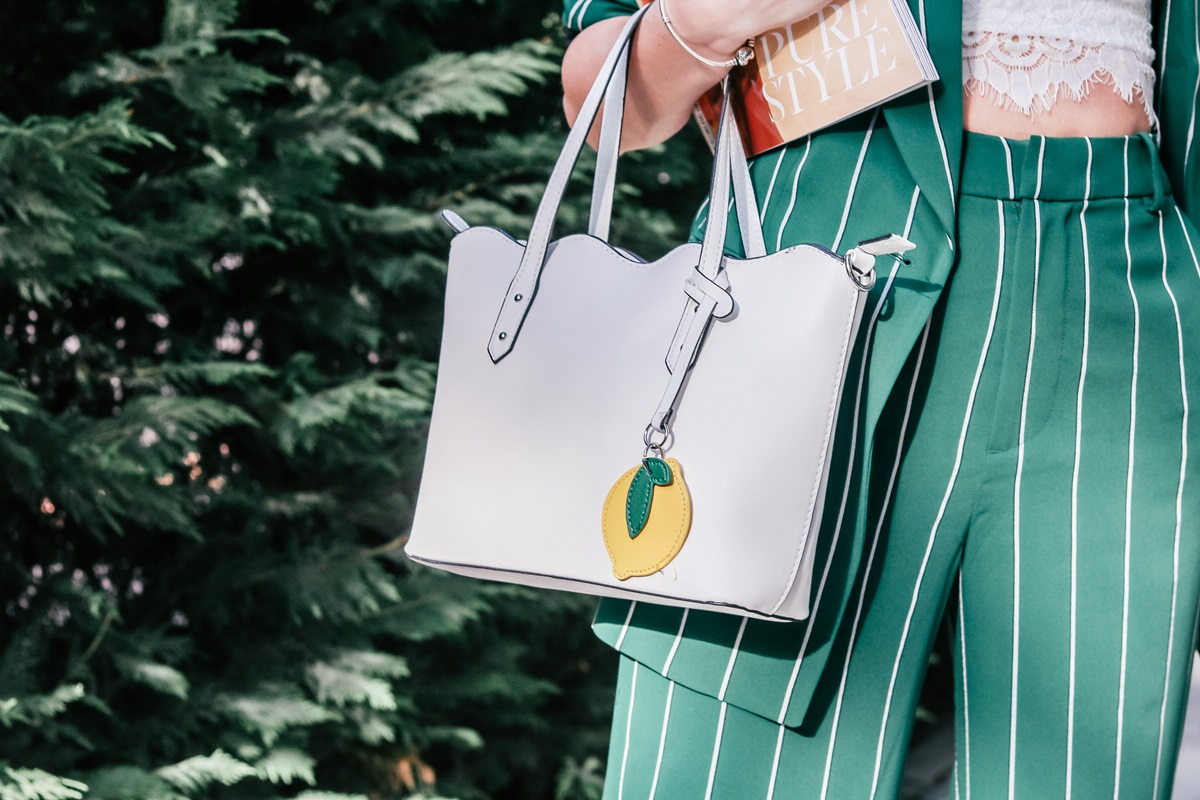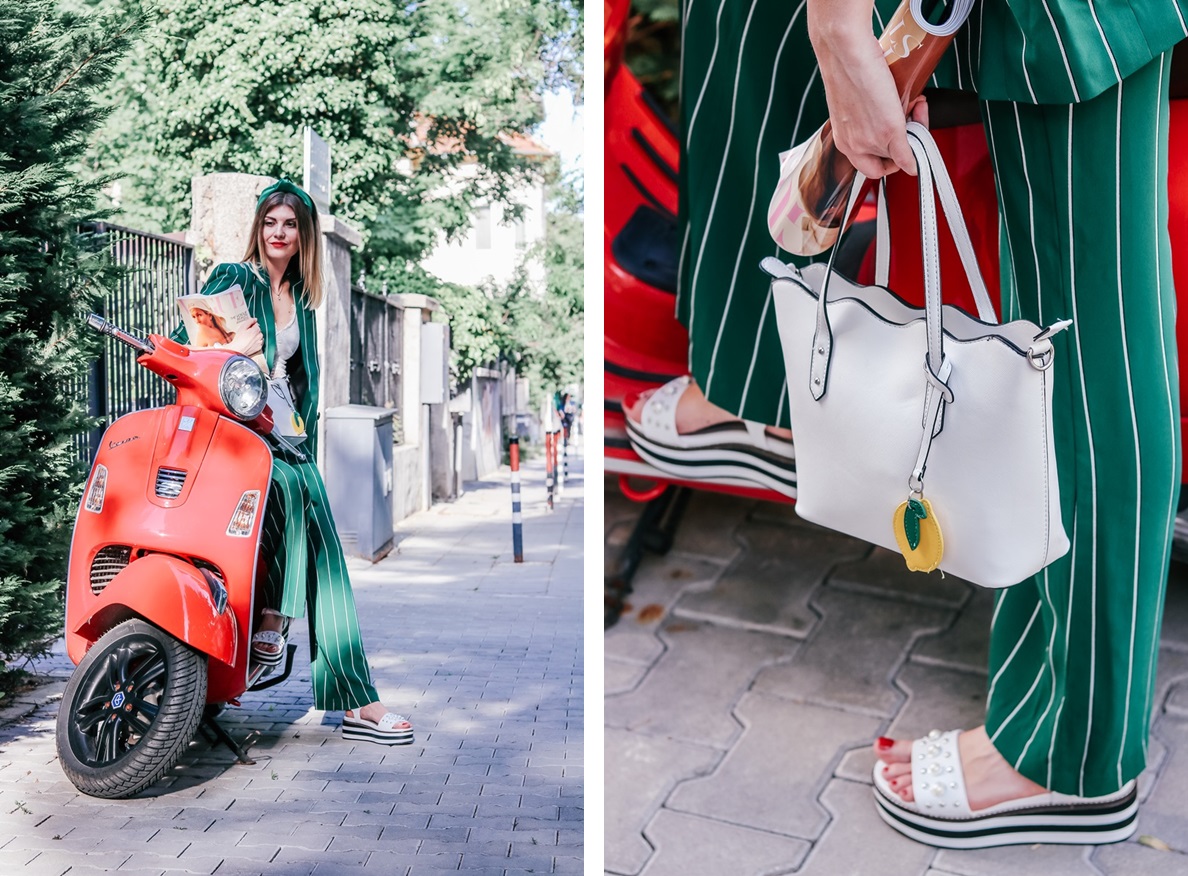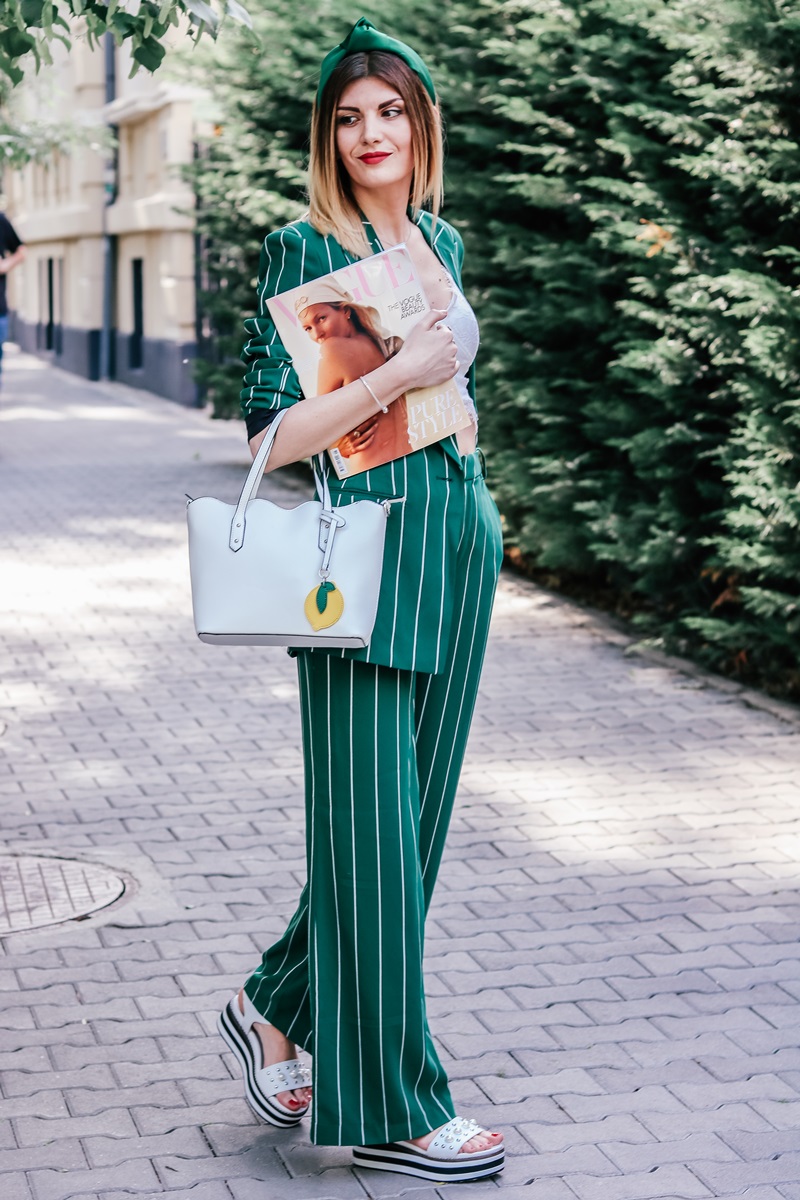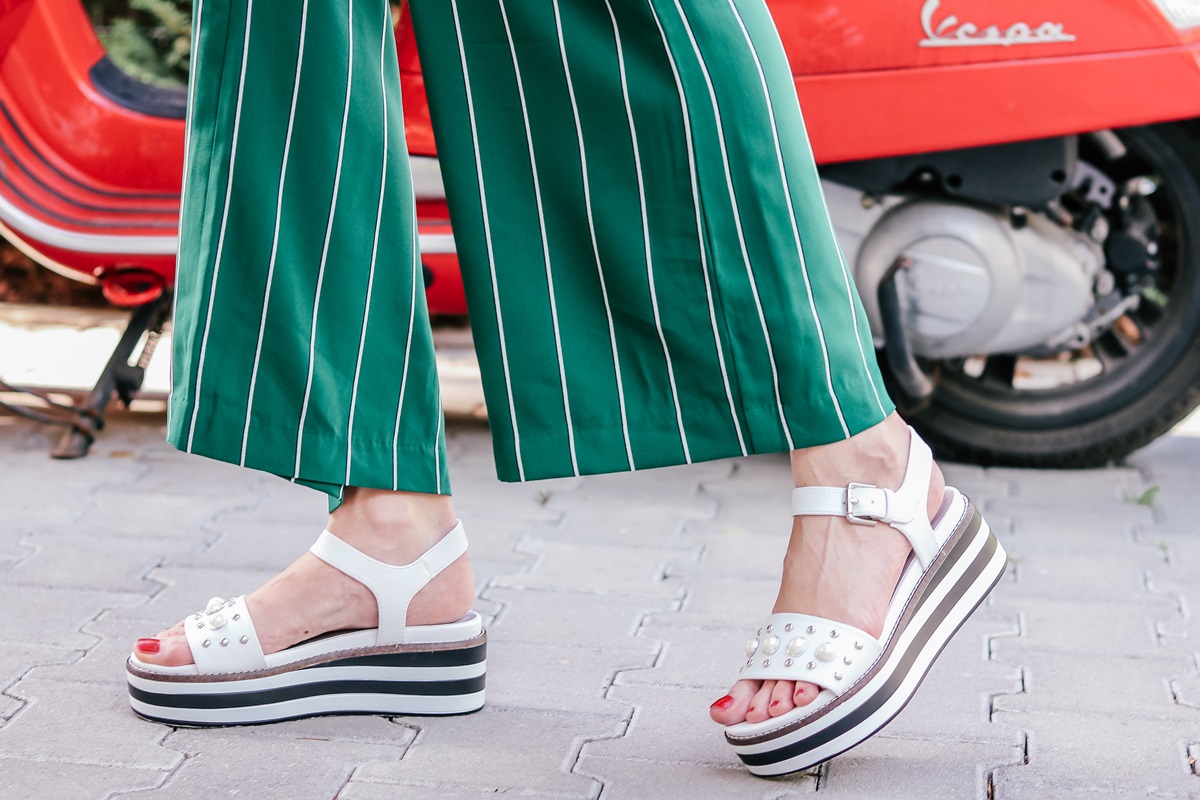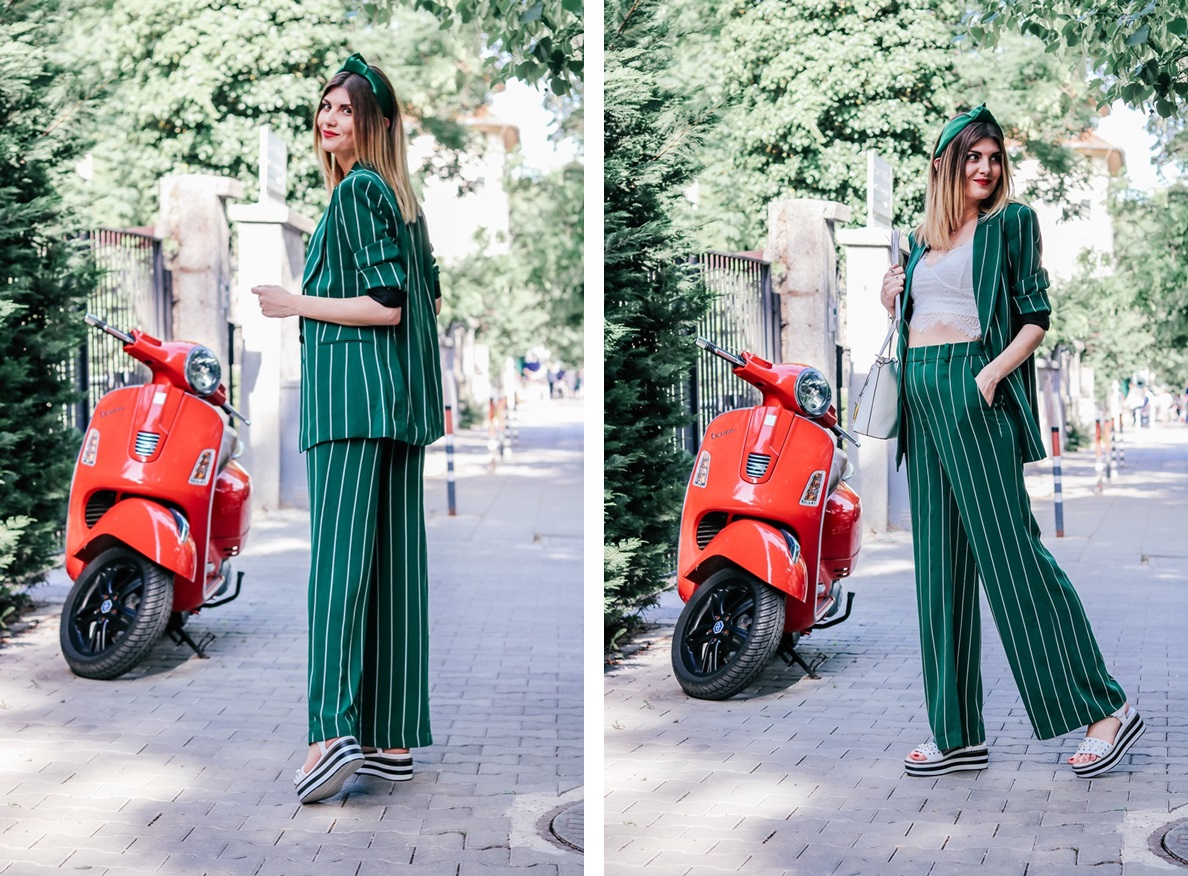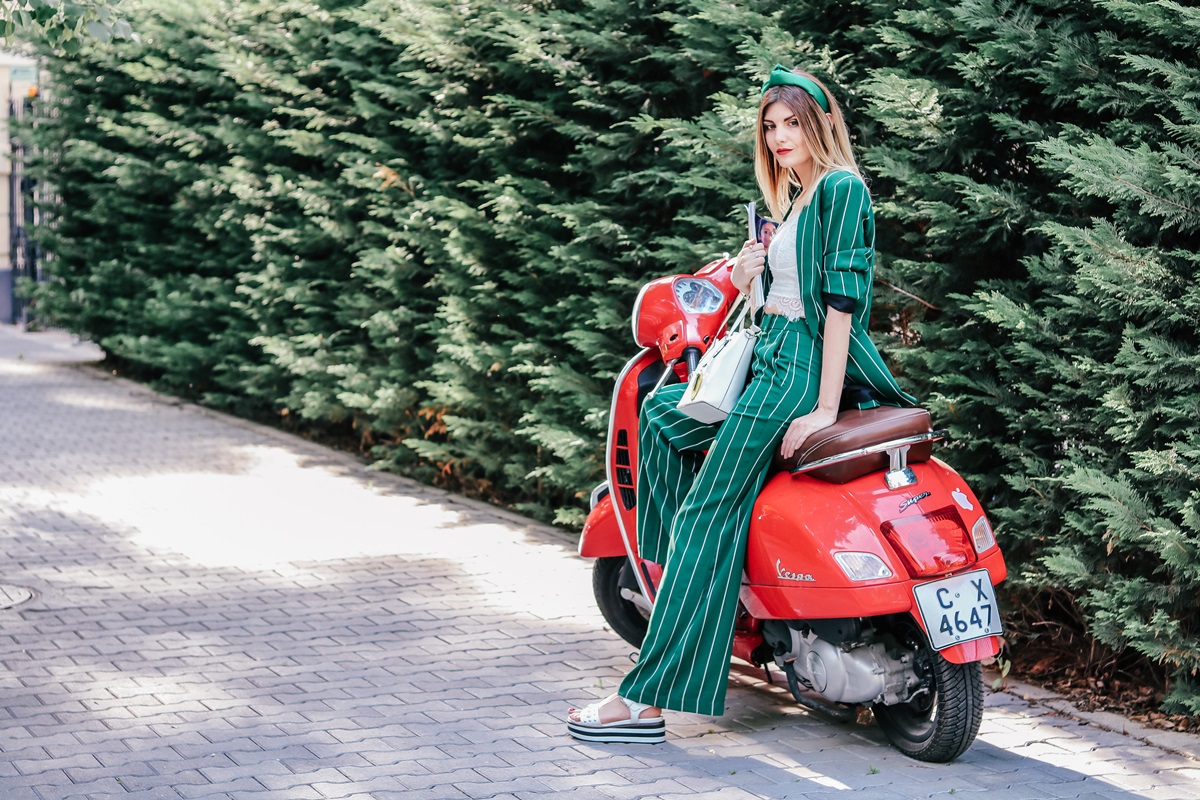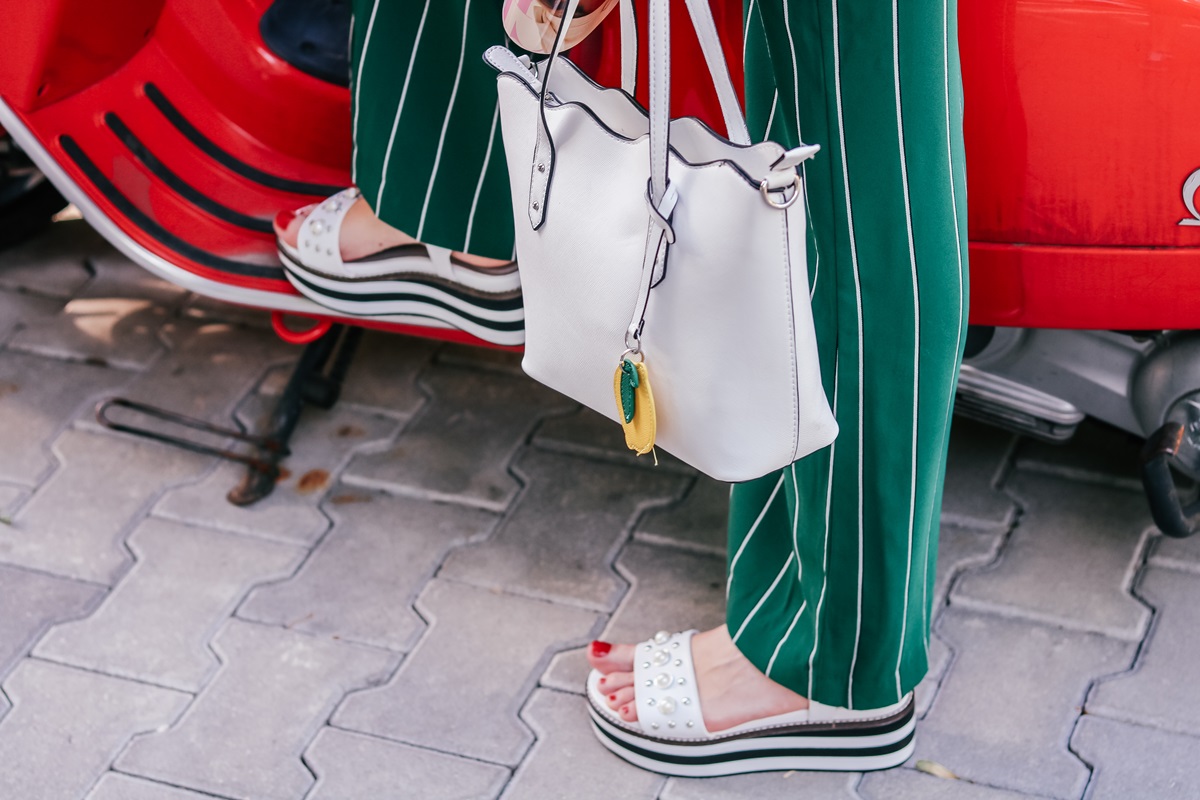 *The post is in partnership with Deichmann.