This post is also available in: Bulgarian
If you follow me on Instagram, I'm sure you haven't missed the news about my first ever trip to Paris. Before preparing a travel post for my experiences there, I decided to spend some time on fashion theme, and especially my favorite looks on that trip. I present to you three outfits from Plamenna Boutique that made me feel like a true Parisienne.
La Bohème
Floral dresses are chic and will never go out of style. Small flowers on a dark background is a print that will always have a place in the autumn-winter wardrobe of a Parisienne. For an even more feminine look, she will wear high-heeled boots and confidently walk around the small streets of Paris. The Bohemian florals fit perfectly with the winter garden of Jacquemart-André Museum and later in the evening with a glass of red wine in a small bistro.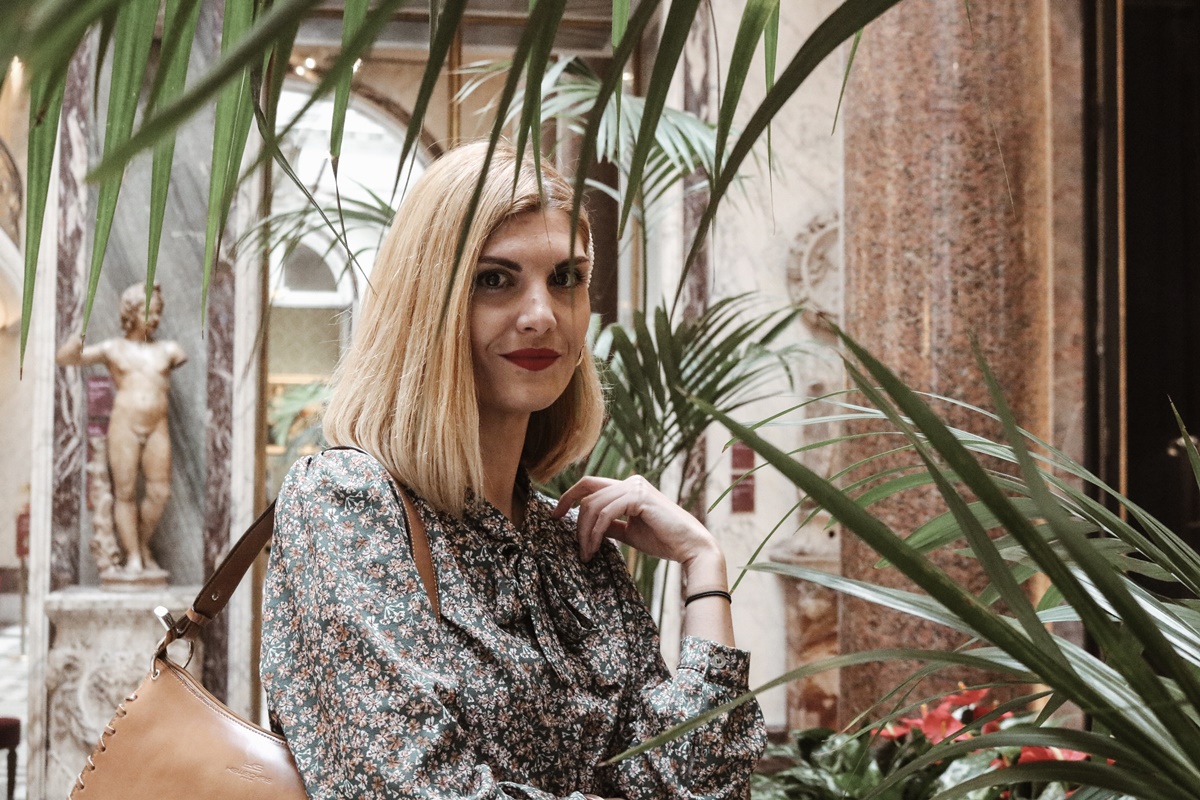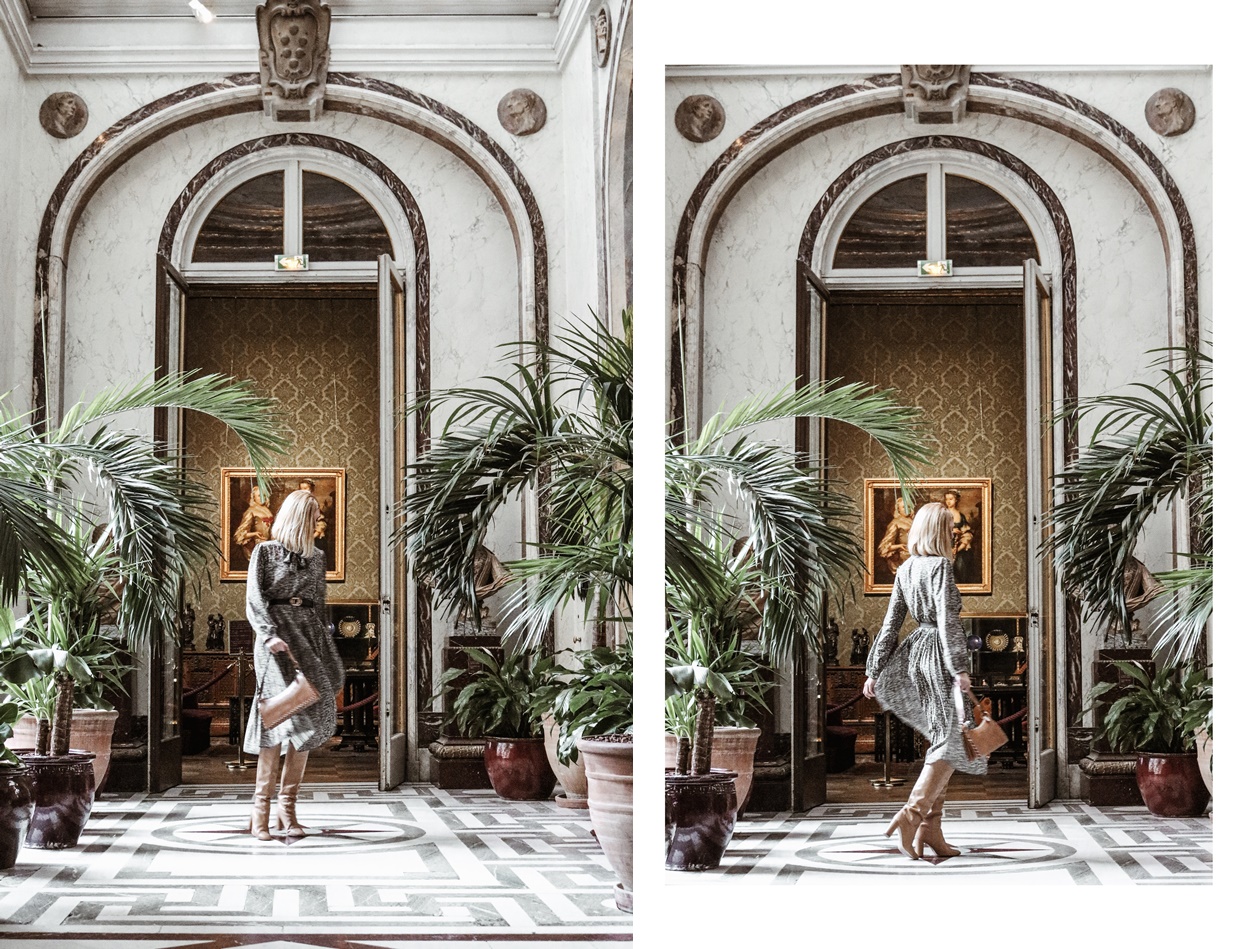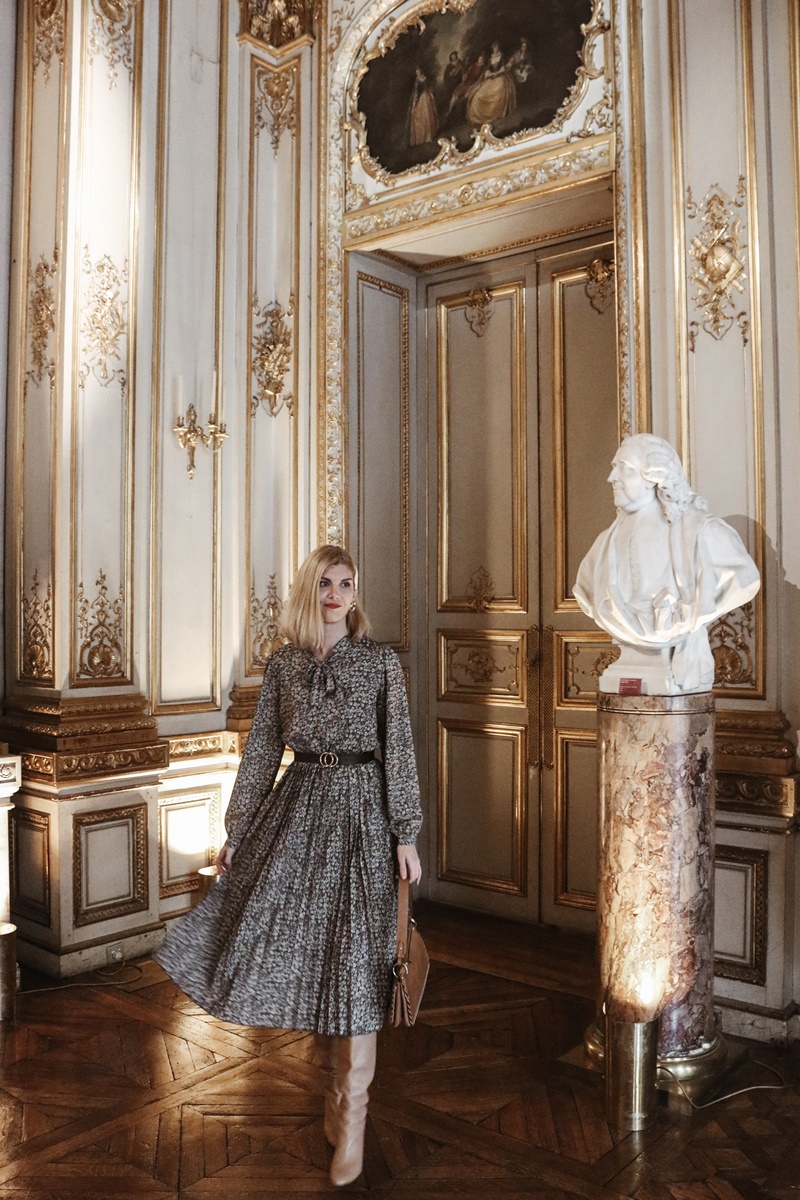 La Coquette
The Parisienne loves to flirt and often does that through her overall look. She always knows how to draw glances without being scandalous. She'll wear something nice, put on red lipstick, a few drops of her favorite perfume and with graceful steps, she'll go out. A Parisian is never overdressed, even when she wears a cocktail dress in the middle of the day. And you will never know whether she woke up in some stranger's apartment or in the morning she decided that she wanted to wear that dress exactly and nothing else.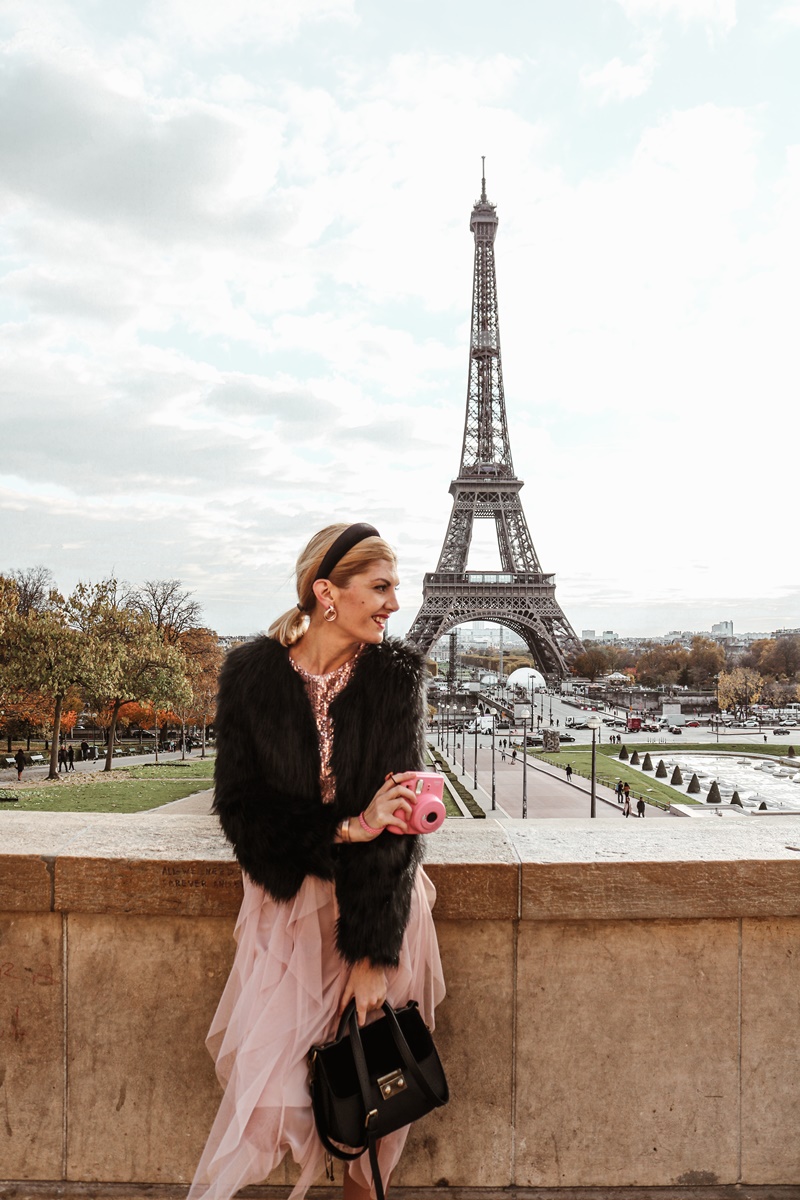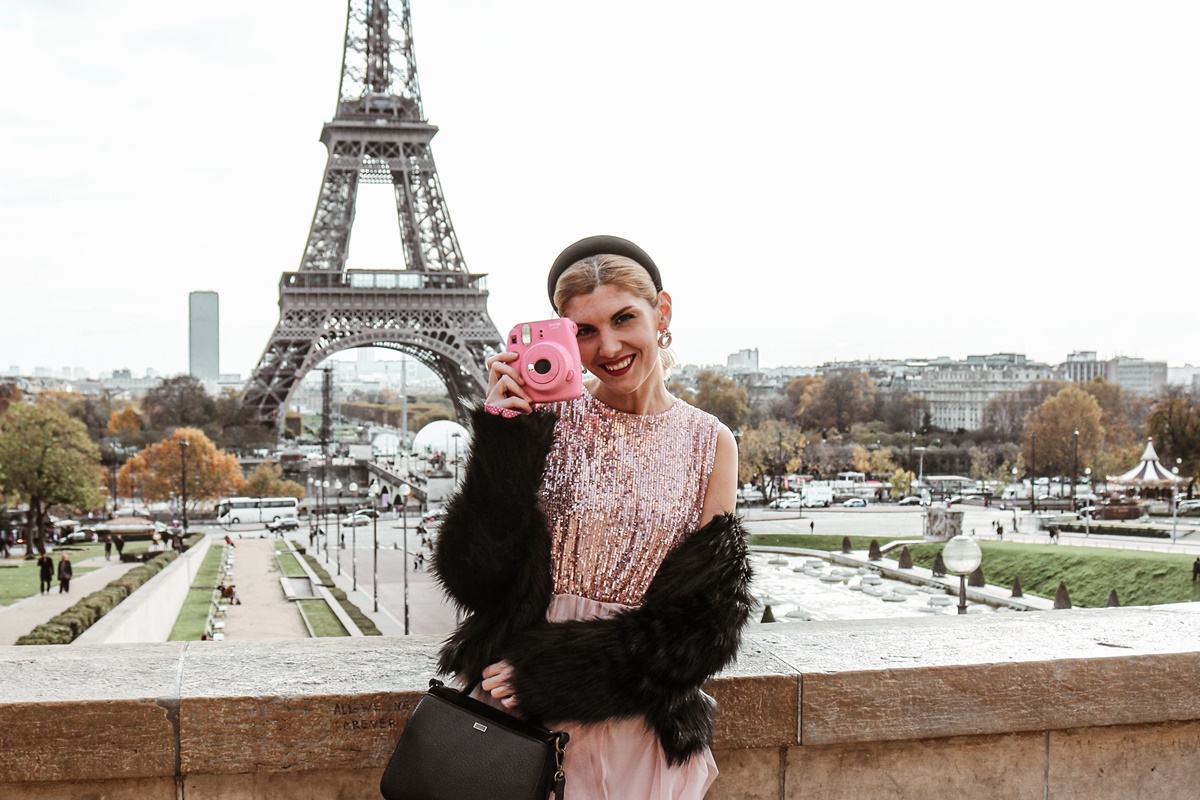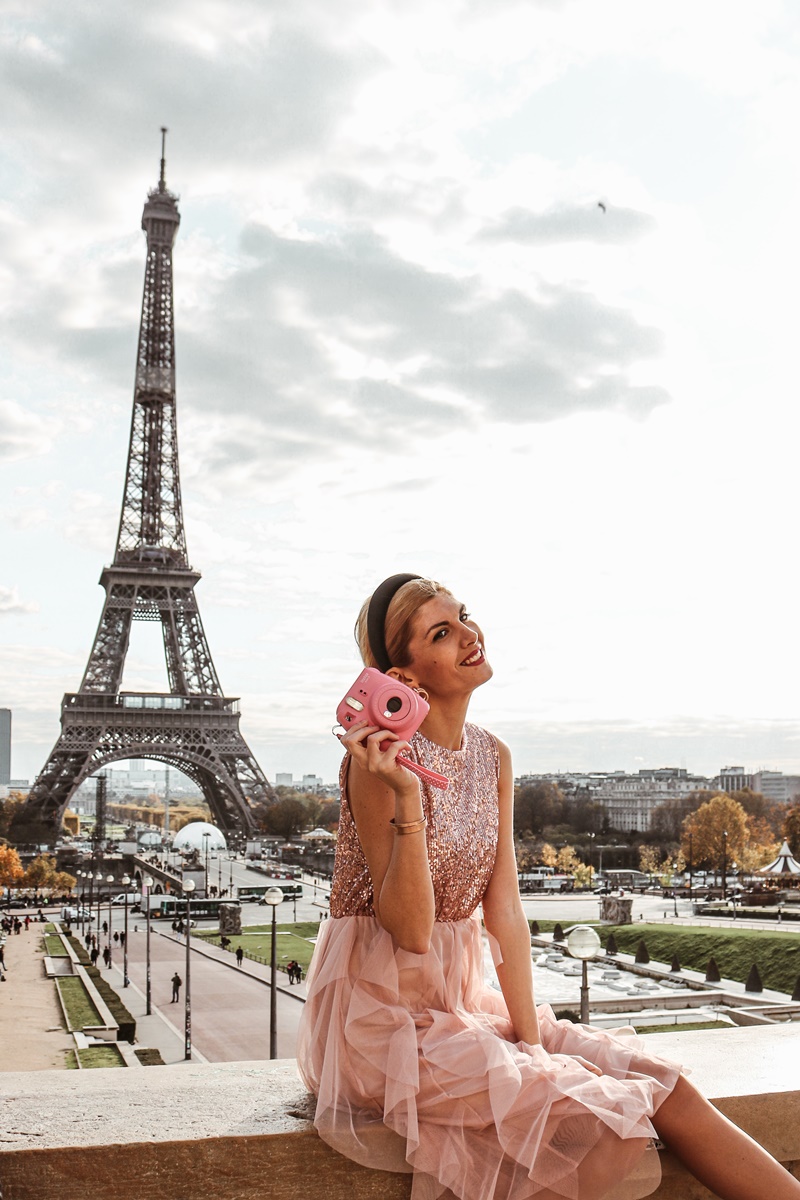 Le Garçon
It's Sunday morning. The Parisienne will stop by the nearby bakery and later she will have coffee with friends. She doesn't want to overdo, so she chooses something simple and stylish. The velvet trousers match perfectly with a black turtleneck blouse and a "baker boy" hat. Her outfit is inspired by men's wardrobe, but she will still wear high heels to highlight her femininity. And of course, she won't forget the red lipstick.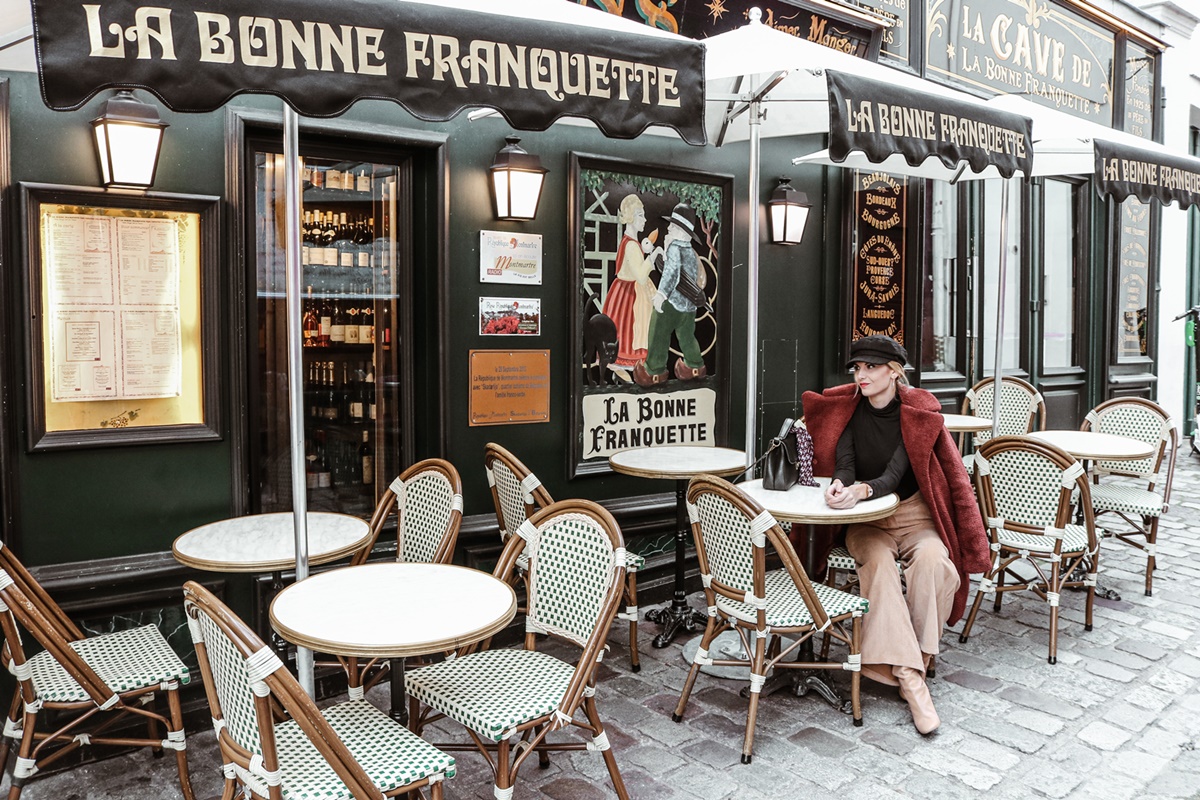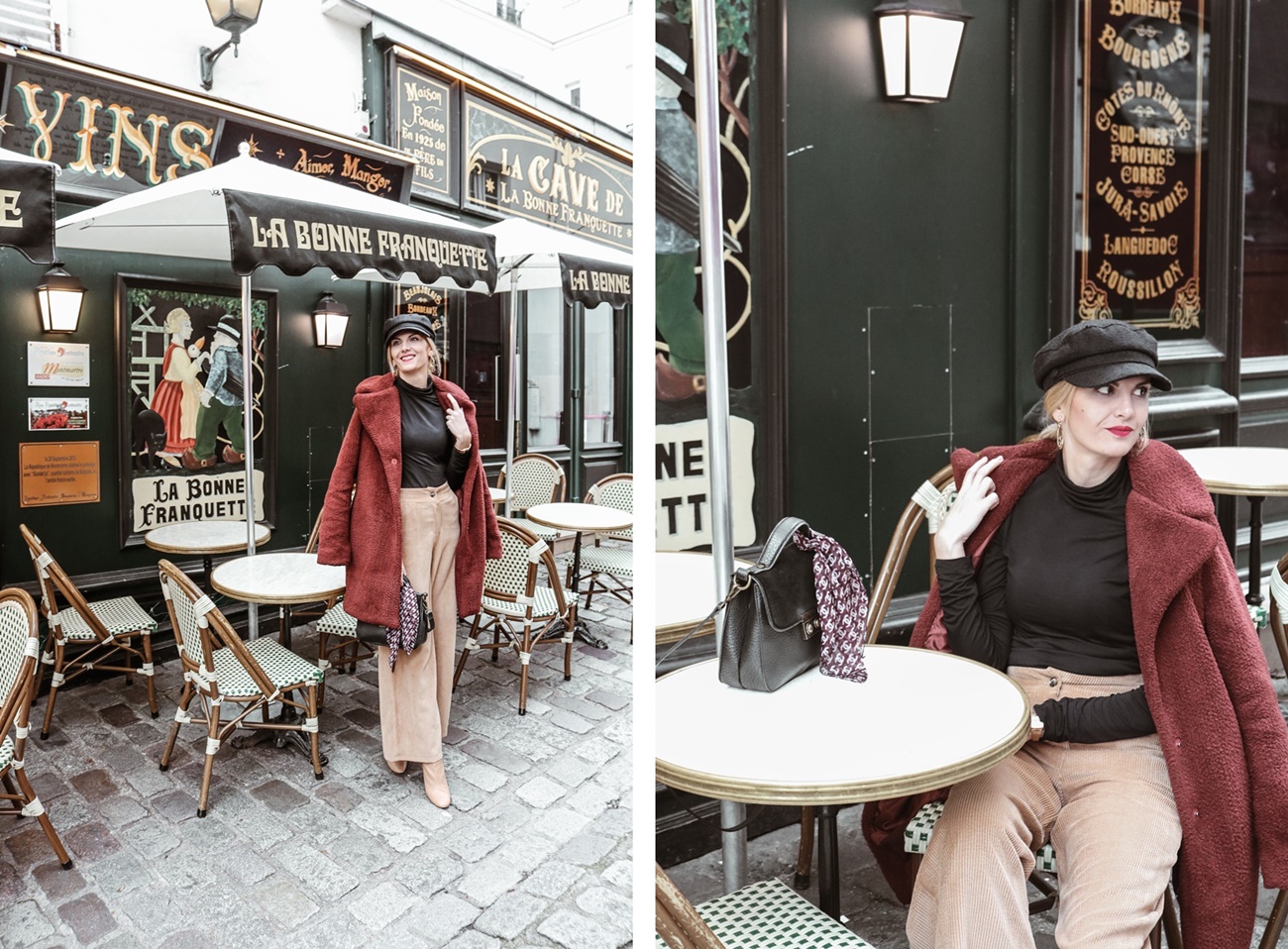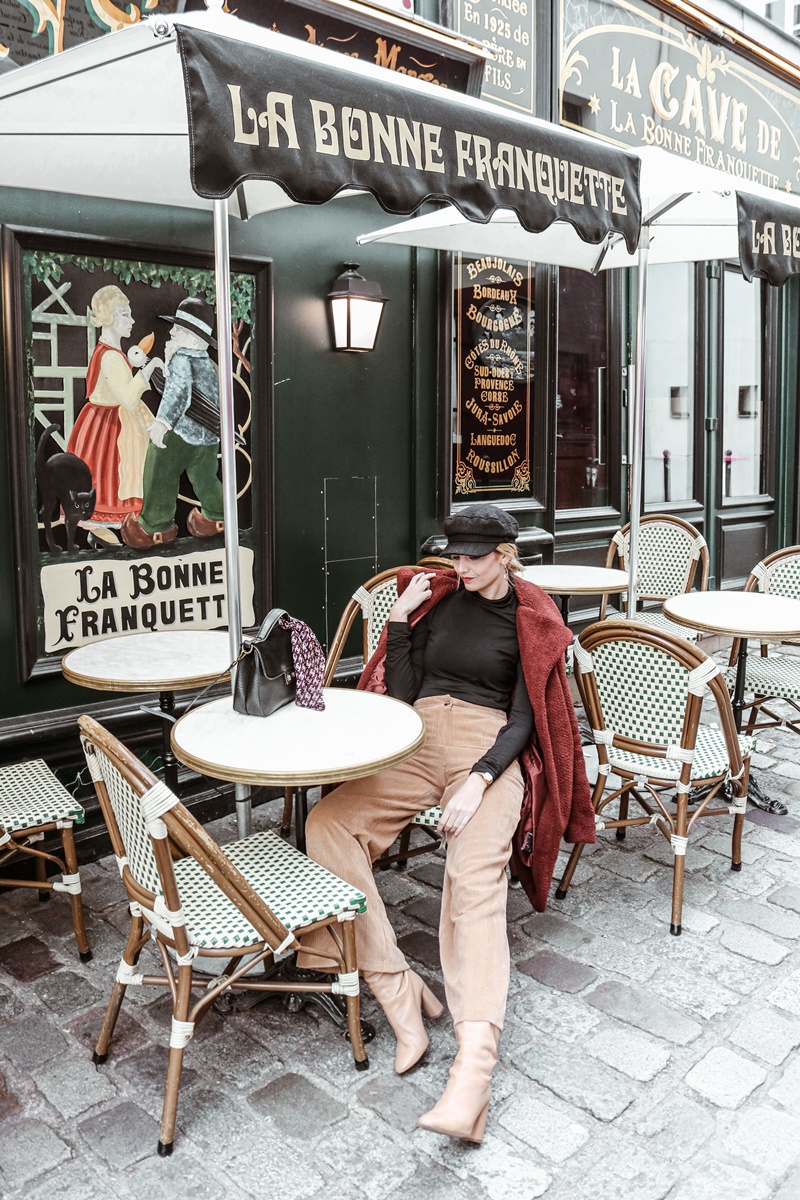 Outfit 1 – Dress: Plamenna Boutique; Handbag: vintage, similar here and here; Boots: Zara, old, similar here and here.
Outfit 2: Dress: Plamenna Boutique; Coat: second hand, similar here and here; Handbag: Pepe Jeans, old, similar here and here.
Outfit 3: Trousers: Plamenna Boutique; Hat: Zara, old, similar here and here.
Photos: Theresa Voskanyan